Small Reclaimed plywood reception counter table desk
RE562
Quick Details:
Item No.:RE562
Size:L1800mm*W550mm*H880MM or Customized
Material: Artificial solid surface stone
Color: White or customized
Producing Time: 10 working days.
Optional: color size drawer etc.
Custom logo Small Reclaimed plywood reception counter table desk
The reception desk of the company or beauty salon should be coordinated with the floor materials. If the office environment is wooden floor, it is easier to choose a reception desk. If it is tile, terrazzo, or marble floor, it is not advisable to choose a steel structure reception desk, which will increase the indoor cold atmosphere, you can choose Reclaimed or plywood reception table|desk.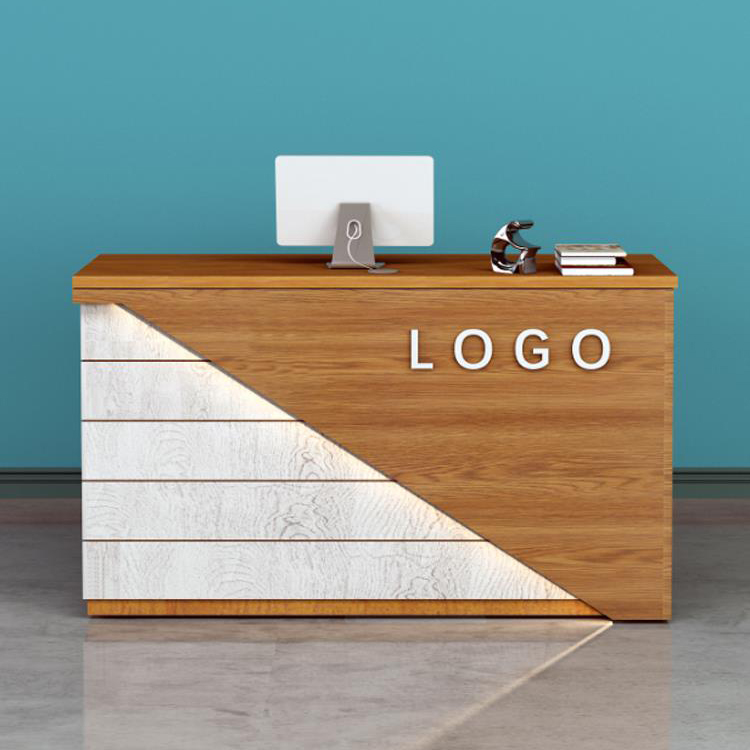 Reclaimed wood, it is a material made of wood fiber and plastic mixed with heating and fusion injection molding. Its nature and use are suitable for the public community.So that mean the Reclaimed wood reception is very environmentally friendly.It is very environmentally friendly, so you don't have to worry about wasting wood, and it also protects the forest.
Plywood is a three-layer or multi-layer board-like material that is cut into veneer from wood segments or sliced into thin wood, and then glued with adhesive. Plywood is one of the commonly used materials for furniture, and it is one of the three major panels of wood-based panels.
The plywood front desk is characterized by its low price, lightness and ease of movement.At the same time, plywood is also often used to make artificial stone furniture frames.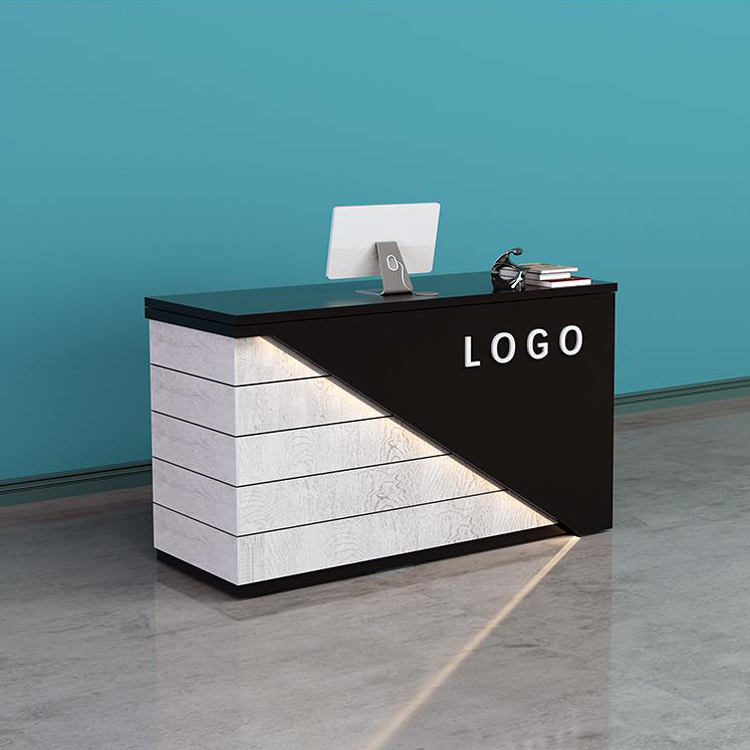 Our small Reclaimed plywood reception counter table desk can be customized the logo on the reception desk ,the size and color can be customized ,just let me know what is your opinions for the color and size .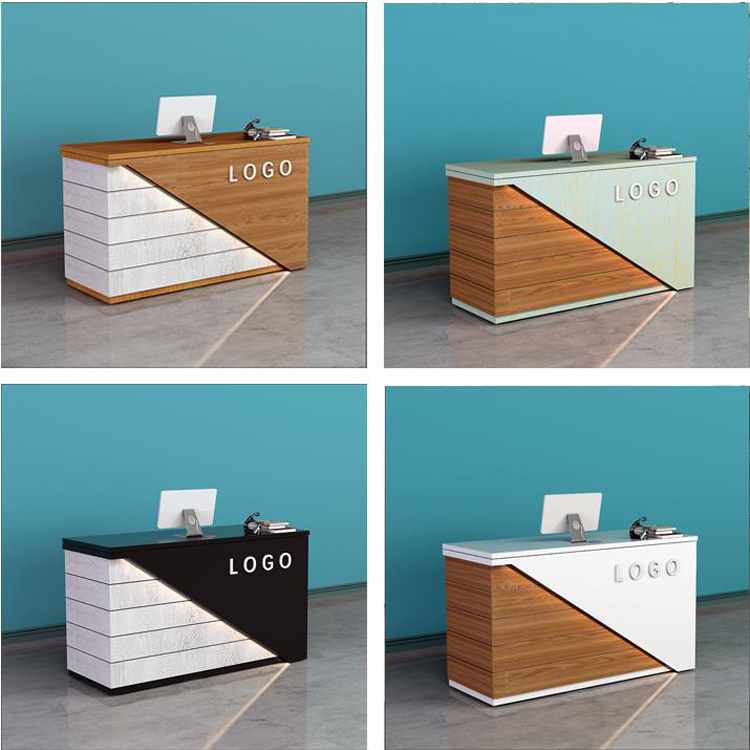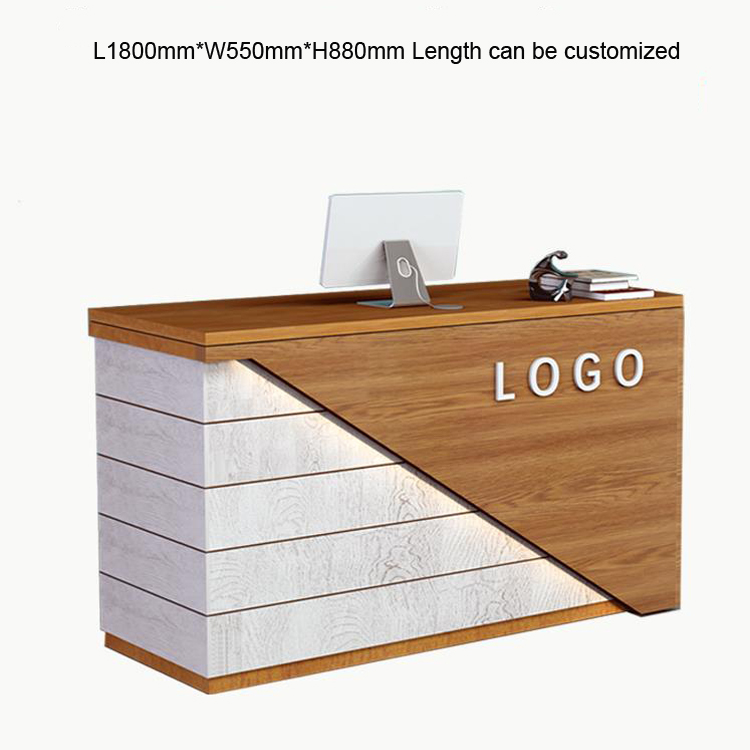 We guarantee your 100% satisfaction on all of our products.
If you have any problem with your purchase, please let us know immediately and give
us a chance to resolve until you are satisfied.
Thanks in advance for your inquiry, thanks!
All the steps you just need to supply your ideas, we will make everything well happen.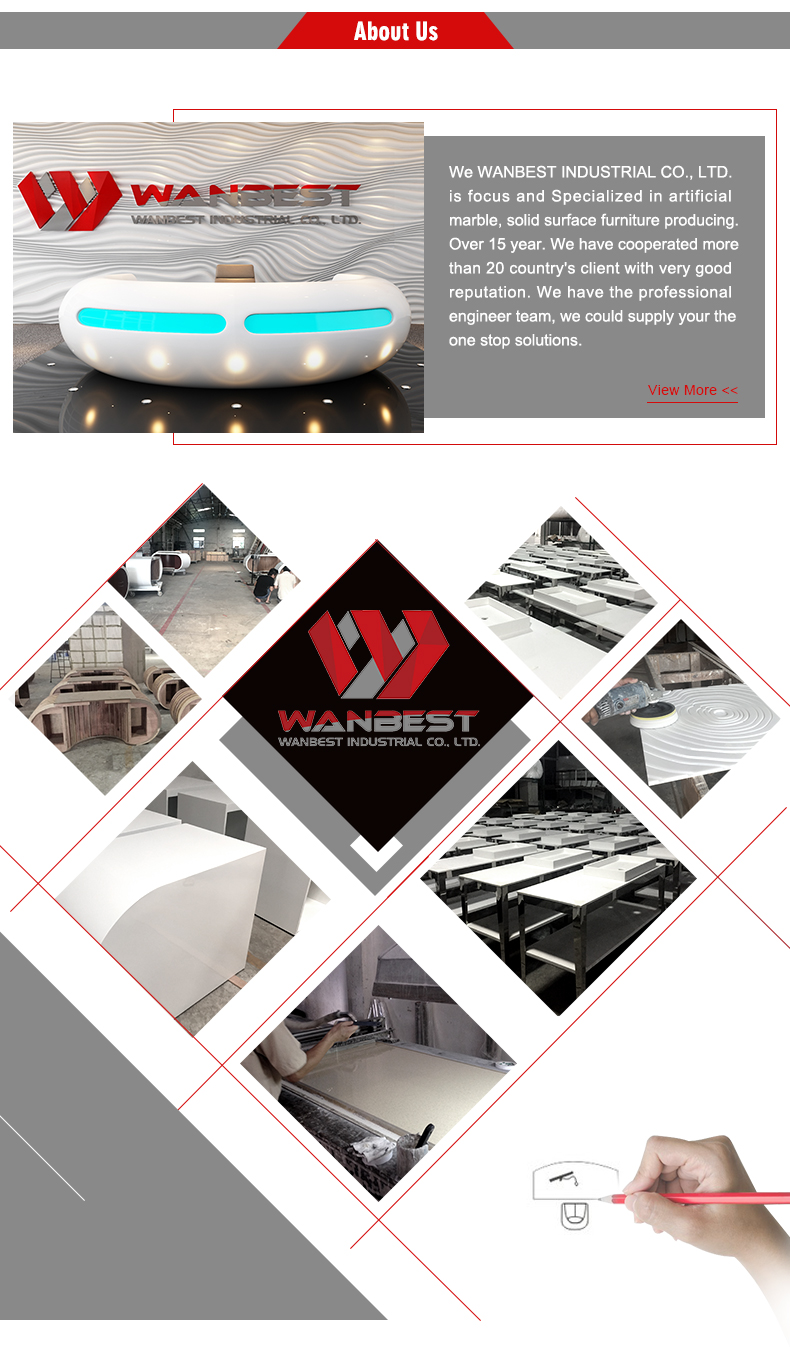 Customer first, heart service has always been our tenet !
Please contact us, if you need, we are here all the time !
Advantage of solid surface furniture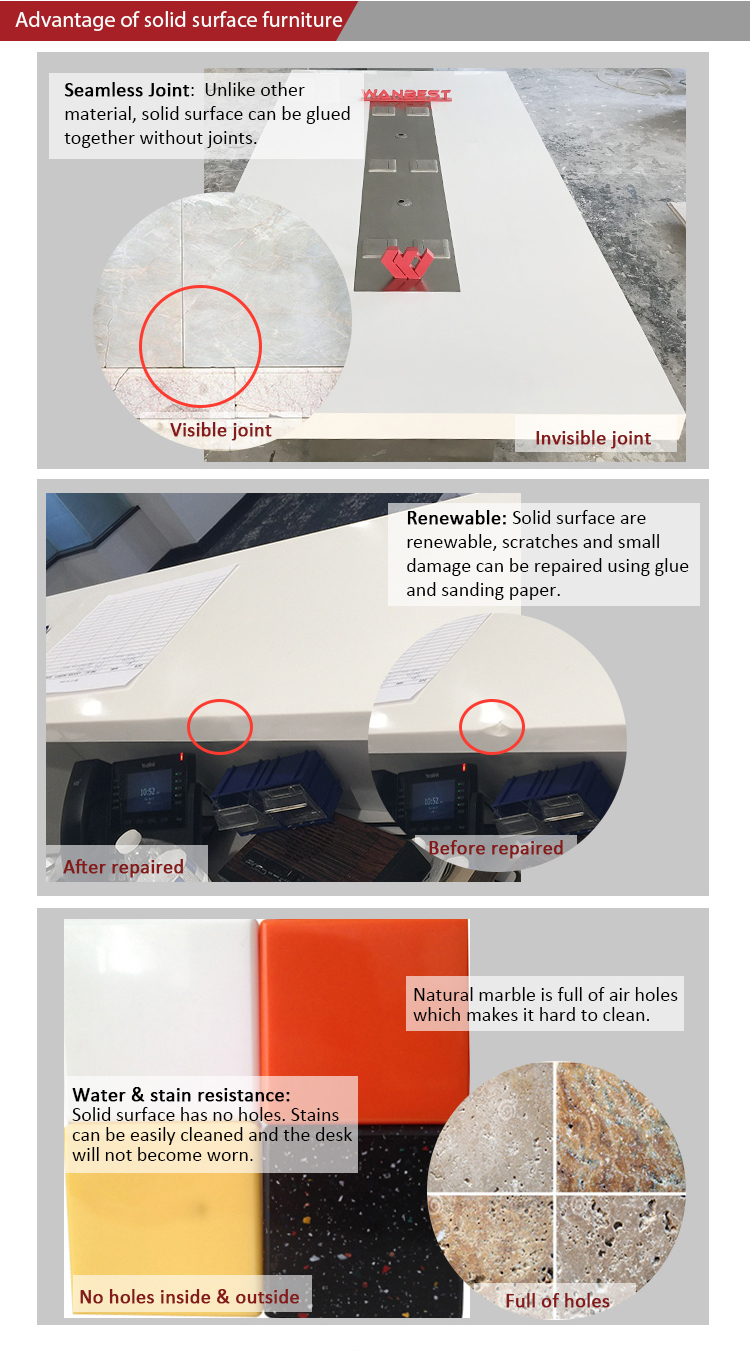 Special Advantages:
1. Corian solid surface material.
2.Custom size and color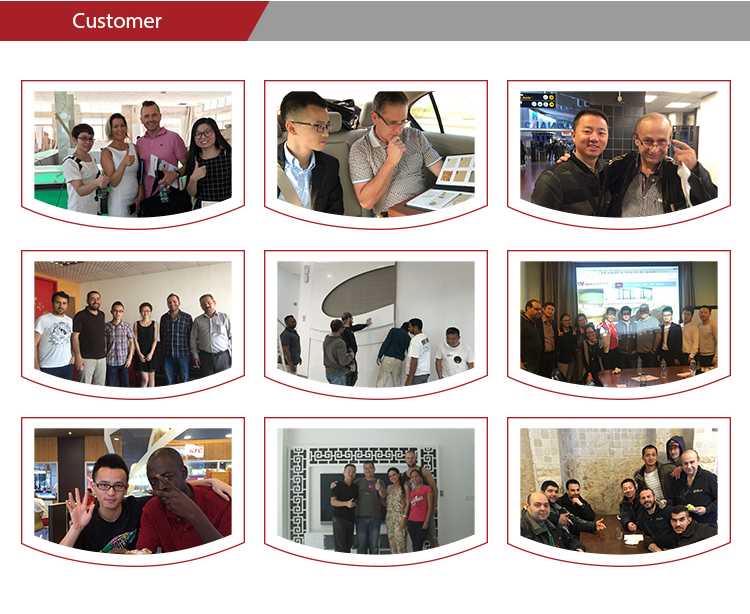 No matter what country you come from, what needs do you have,
I do believe our qualified products and professional service will win your satisfaction!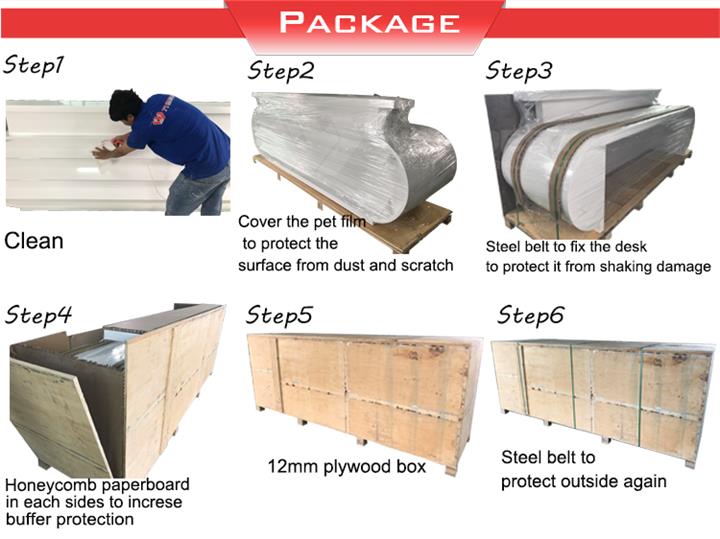 Every link is carefully served to ensure the quality and safety of the products.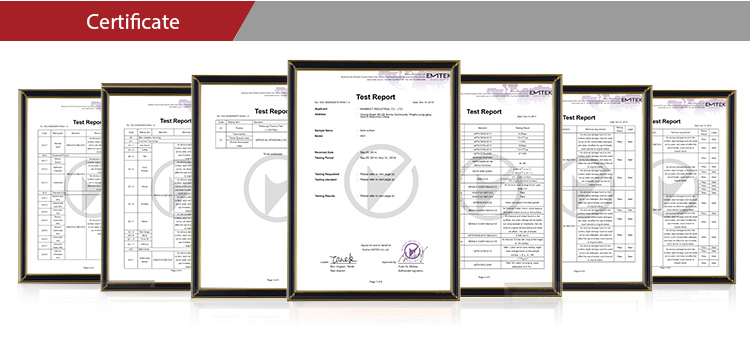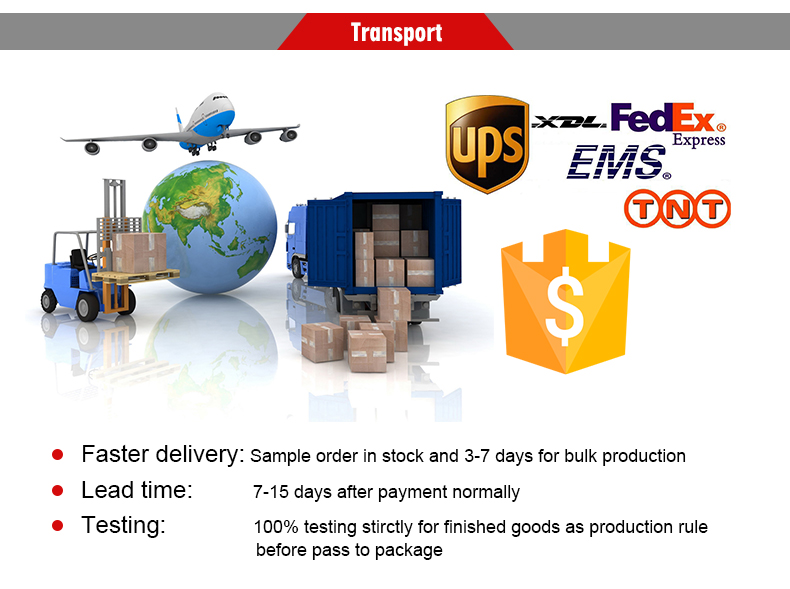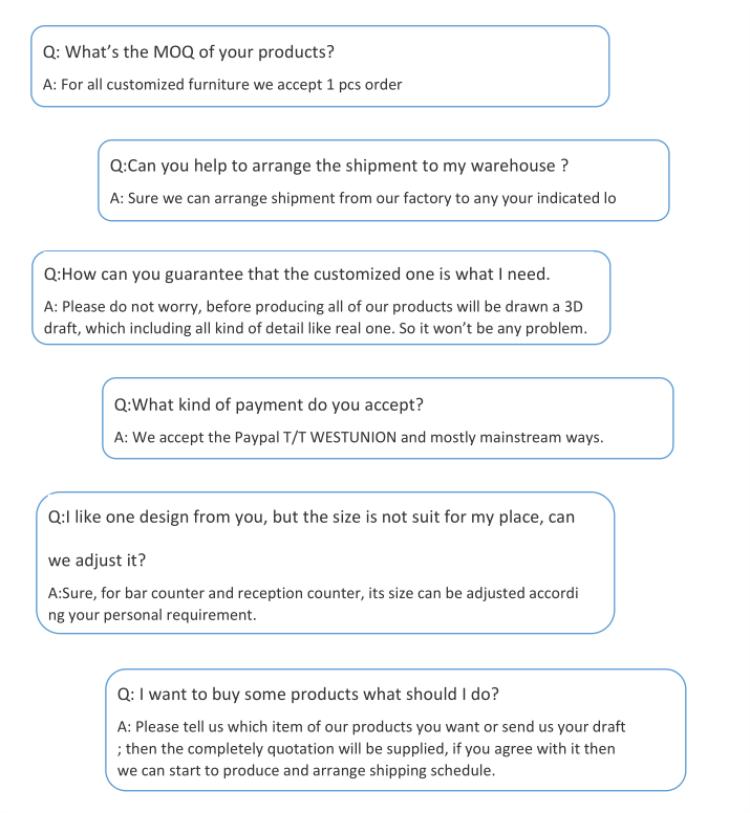 Share Your Idea
Immerse Yourself in Our Latest Stories