Cilent:Kris
Address: Macedonia
Products: Bar counter
Finished Time:April. 2019
Time of receipt:May. 2019
Show you more photo about our bar counter: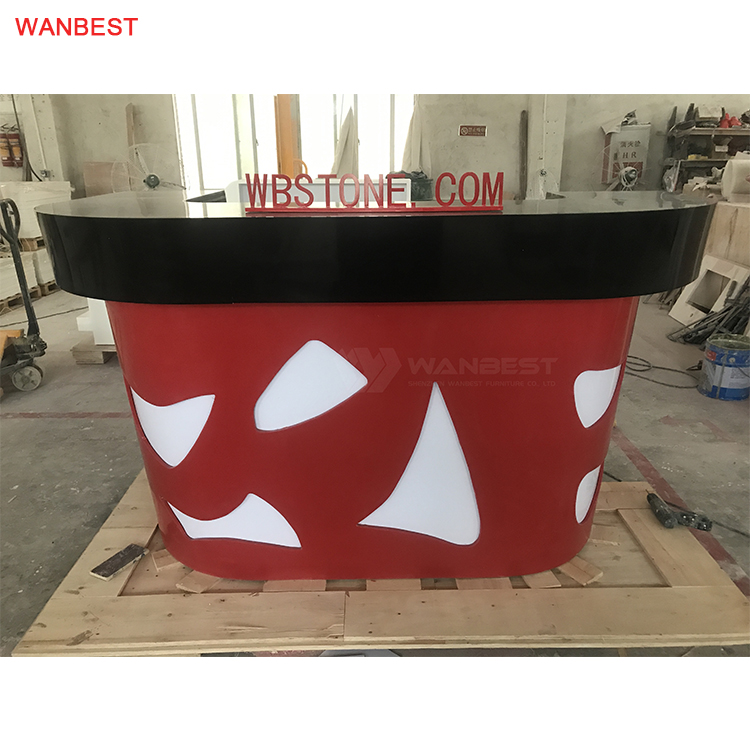 The bar counter is made of acrylic solid surface (black and red color), and the white color is acrylic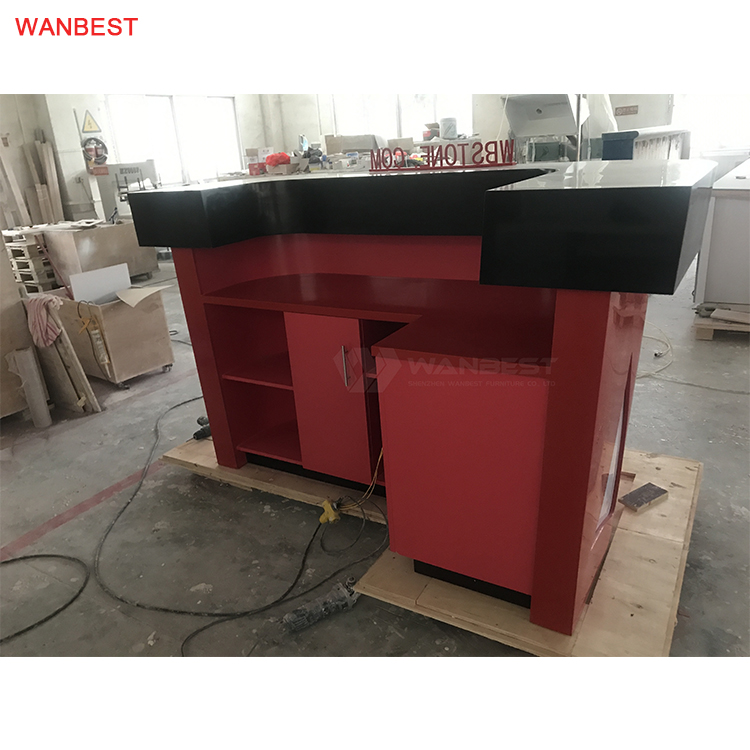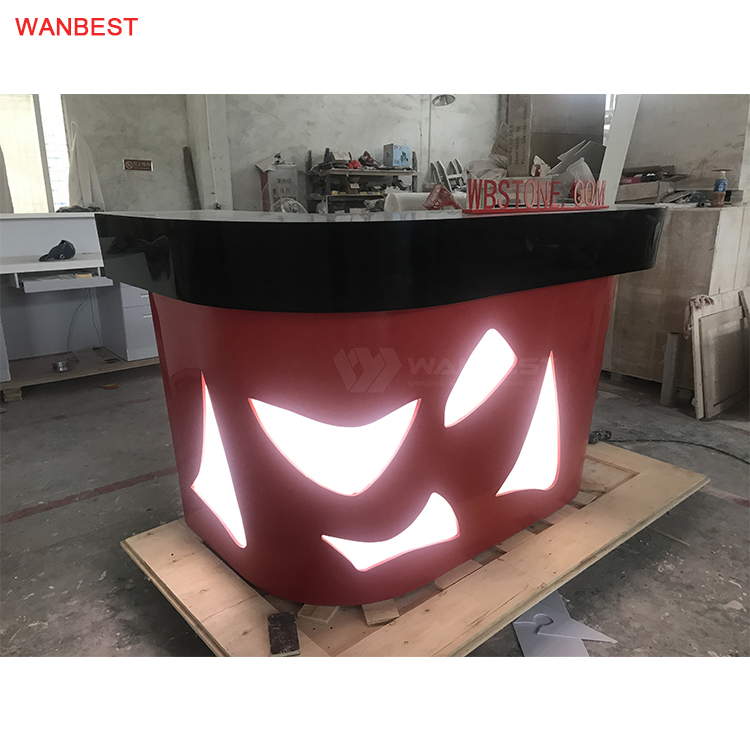 White acrylic sheet is better for LED light transmission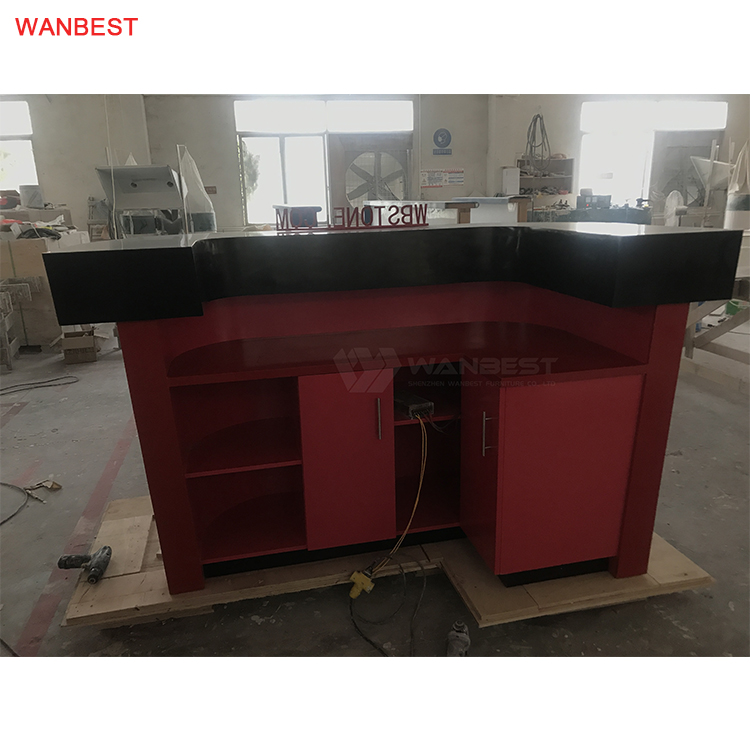 There are many cabinets behind the bar for easy storage of goods.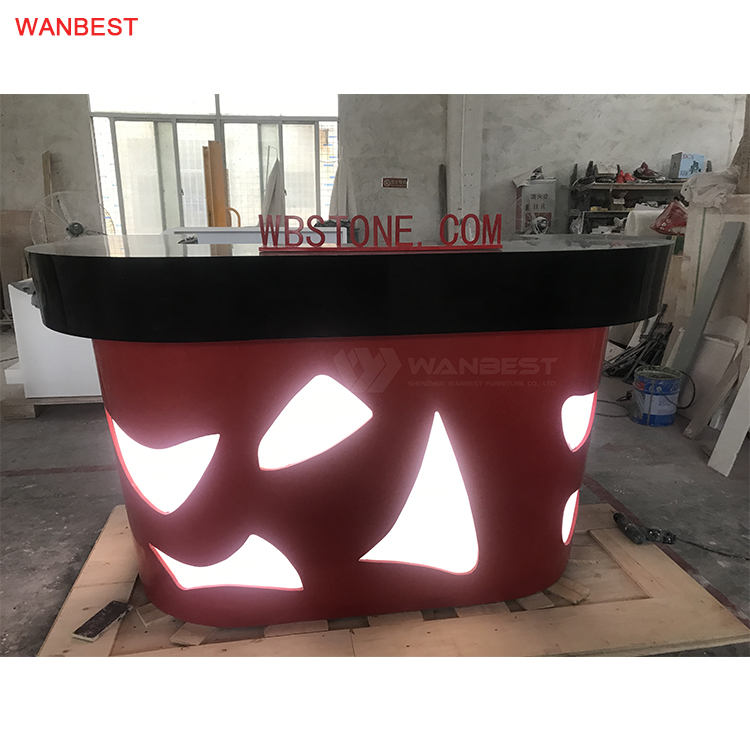 We guarantee your 100% satisfaction on all of our products.
If you have any problem with your purchase, please let us know immediately and give
us a chance to resolve until you are satisfied.
Welcome to ask for catalog and price list, your inquiry will be replied in 12 hours.