Custom white corian stone conference table Oranjestad, Aruba

Cilent: RCFA
Address: Oranjestad Aruba
Products: Conference table
Finished Time: May. 2020
Time of receipt: Jun. 2020
The desk is finished competely in our facoty.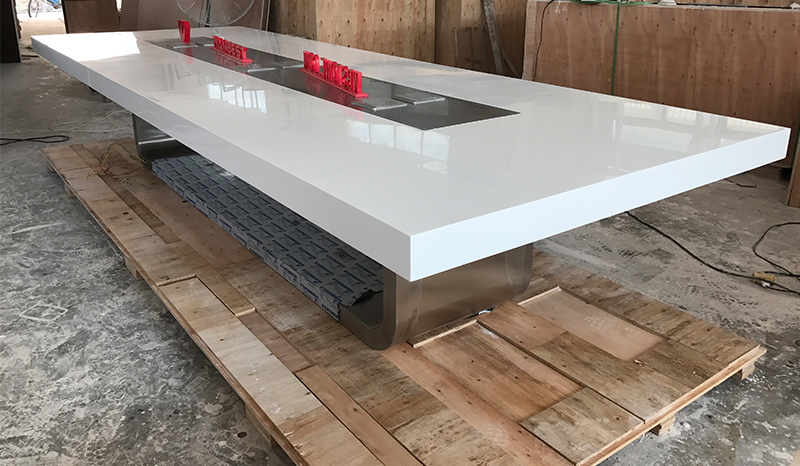 The desk will be shipped the front of your office building directly.
We will take care all shipping staff from our facotry to your office address.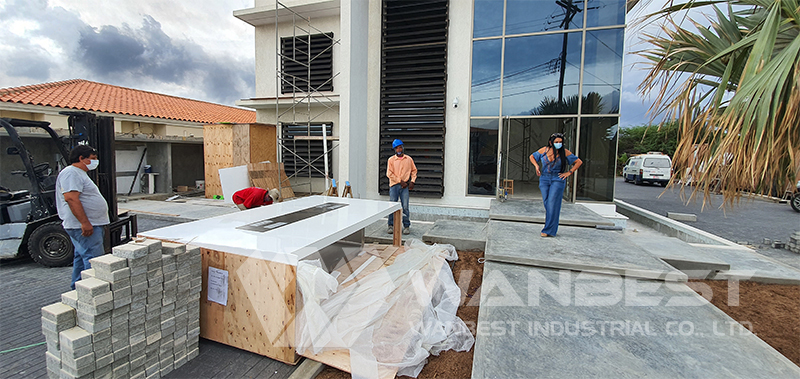 The clients meeting room is in the upstairs, so we can move the table top separated from the leg.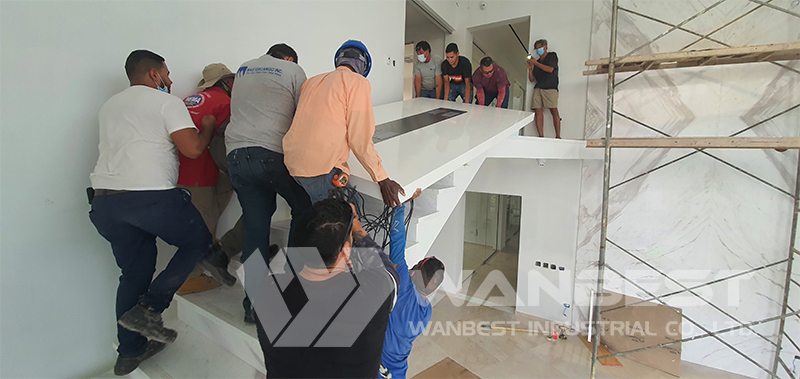 After that, just put the table top on the leg then everything is fine.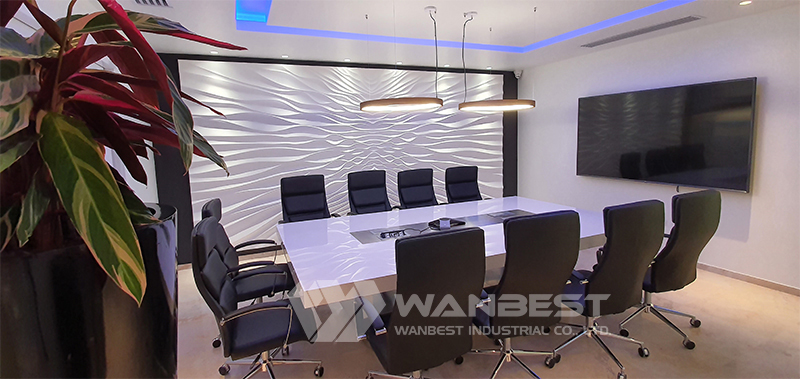 The finally appearance in the meeting room
The feedback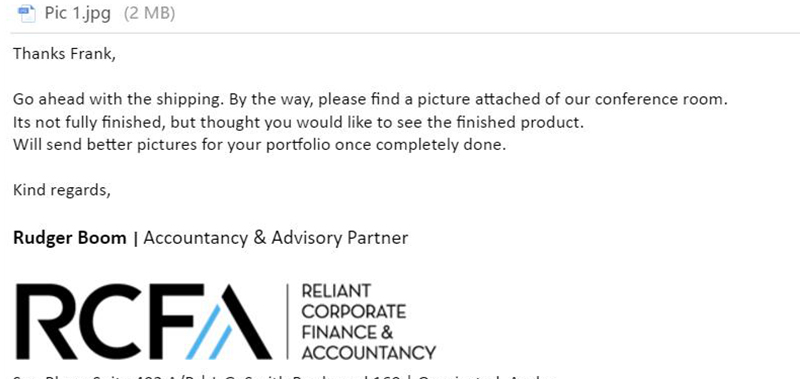 Visit more information about this conference table!