custom white corian surface health buffet counter artificial marble material
Details of the buffeet counter:

This restaurant in located in the air port of Stockholm.
The client have chosen the glacier white corian solid surface to produce this buffet counter.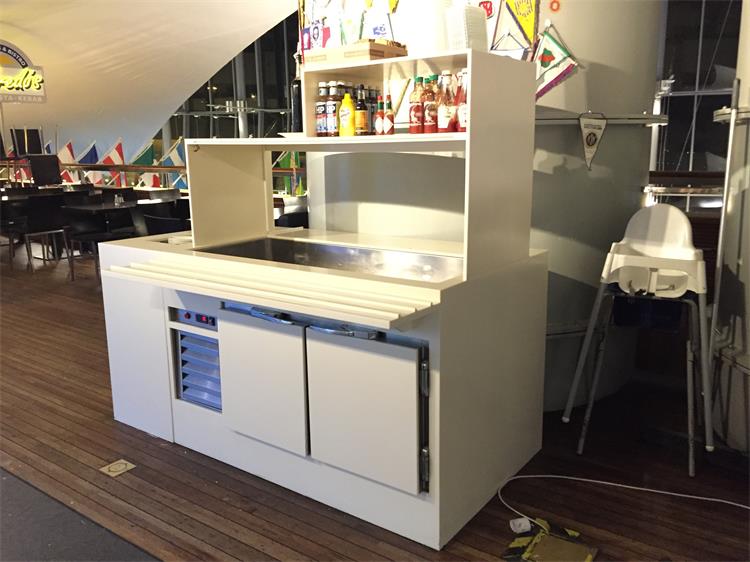 Including the shelf of the buffet counter, all the surface you can touch is solid surface marble.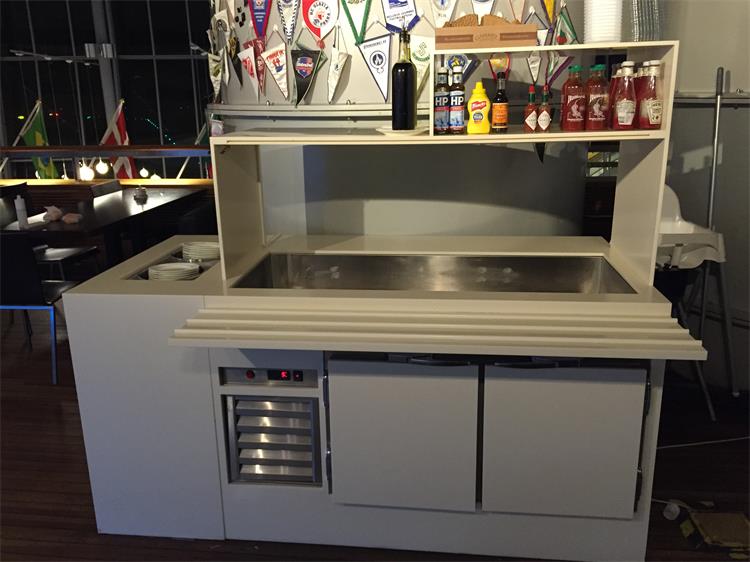 The white solid surface is looked elegant and clean. Because solid surface marble is non-porous surface, all of the juice, stains can be cleaned completely. The counter top surface can be kept clean all the time.