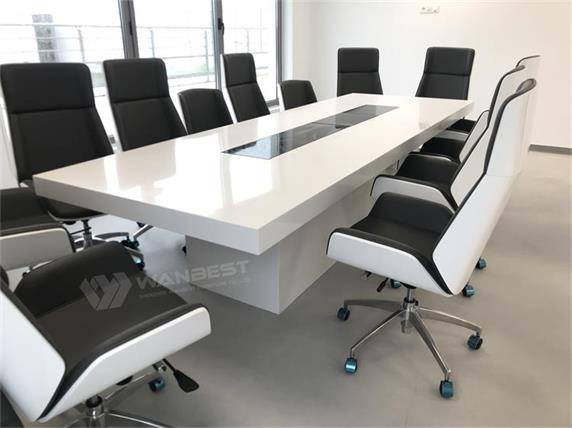 My Blog
sales@wbstone.com
. October 19, 2017
6 styles the best-selling conference tables
Conference table is a table that is convenient for work in daily life work and social activities, and its design and materials can reflect the personality of its owner. A good conference table will add points to your taste.
Show you below 6 styles best selling conference tables.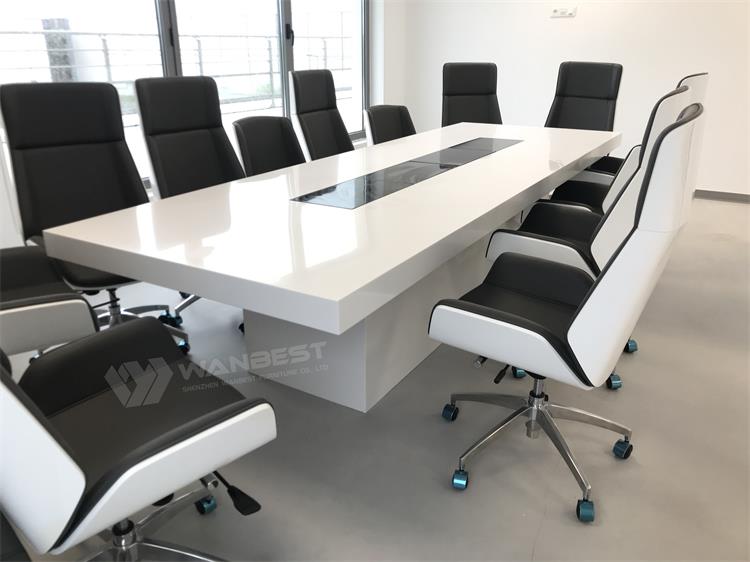 This is our best selling conference table.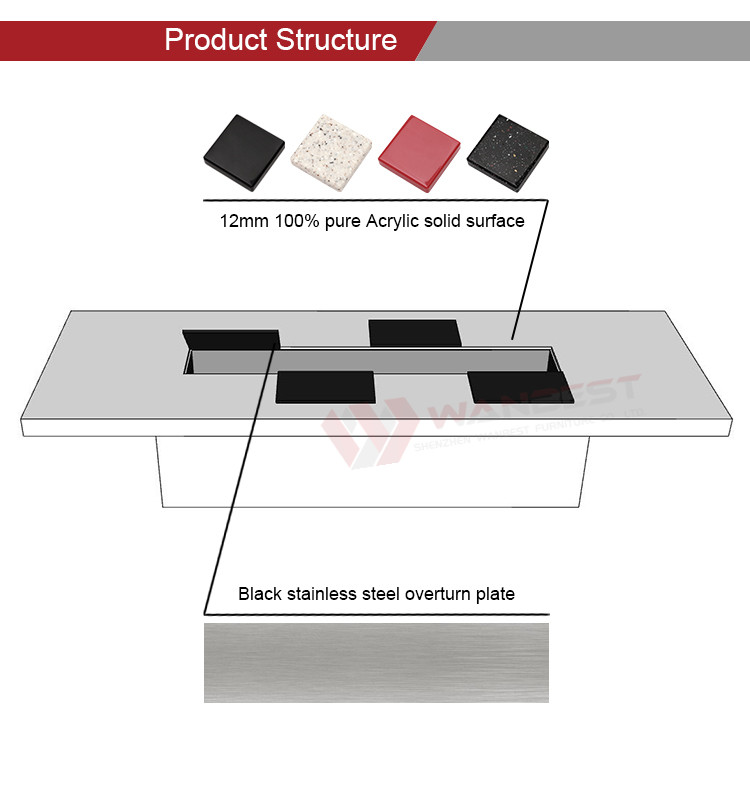 The table top is usually made of artificial stone.
The legs can be made of artificial stone & stainless steel & solid wood, depending on personal preference.
In addition, the desktop can be installed with some multimedia sockets, of course, If you don't need it, then we can not install it. Everything we do starts with meeting your needs.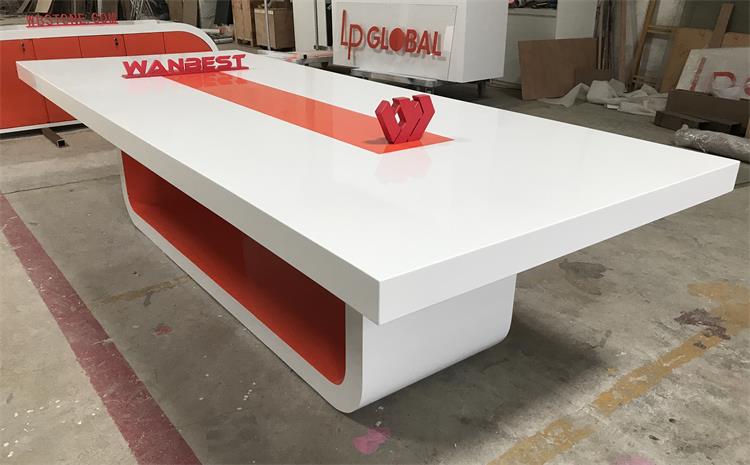 This conference table is the same as the one above, but this is wooden lacquer, orange and white looks very spiritual and is very suitable for meeting rooms.
Recently, we have new customers who also reserve a wooden lacquer conference table, but it is all white. Different customers have different needs.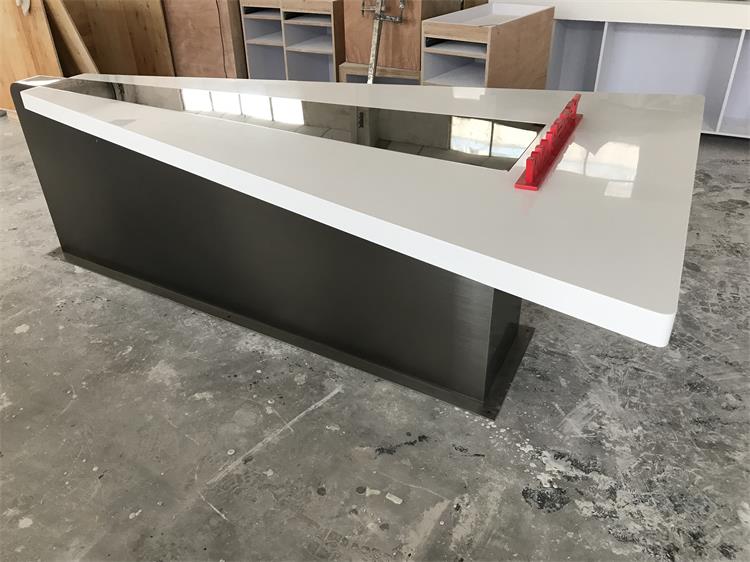 This is a triangle conference table.
In addition to being aesthetically pleasing, the design concept can also help you save space while also making it easier for colleagues to watch PPT and other content displayed in the meeting.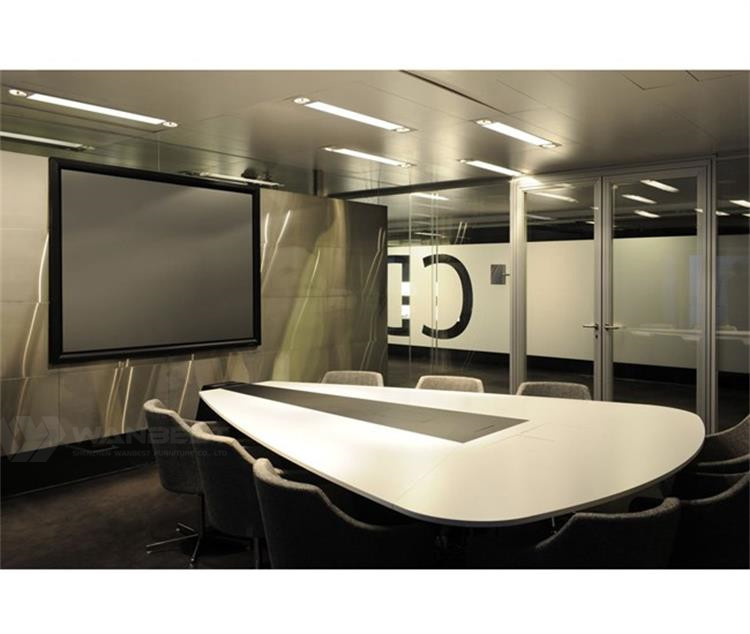 Round conference table
This is a round conference table, except for the shape, other information is the same as the first one: Artificial stone counter-tops, multimedia sockets, stainless steel legs.
Would you like this more, please contact us~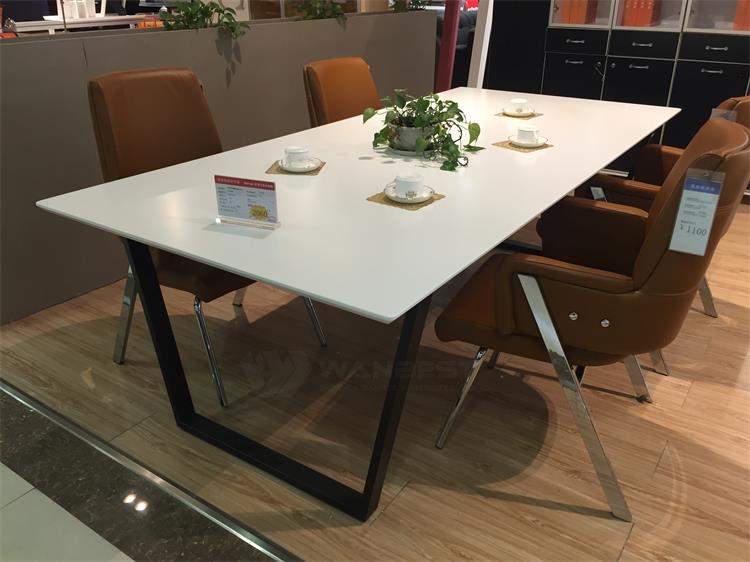 This conference table is simpler, although it is also an artificial stone counter top, stainless steel (iron) legs, but it without multimedia outlets.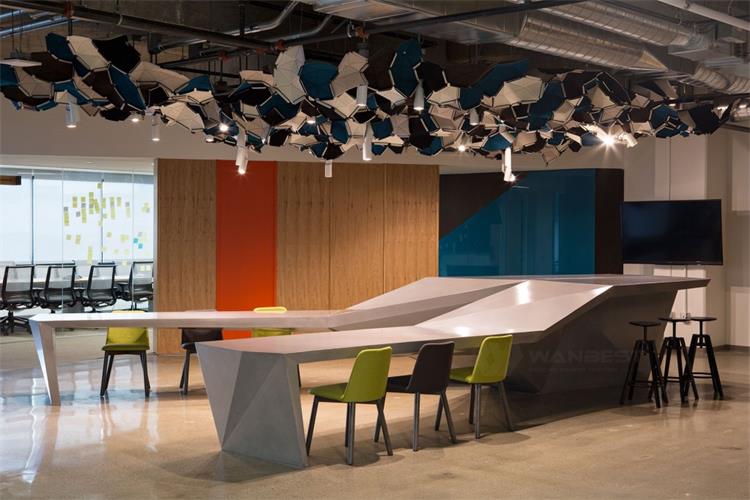 This is a V-shaped artificial stone conference table.
This kind of conference table is generally favored by customers who pay attention to individuality and pursue artisticity. The total length is 6meters.
For more products, please check our website:https://www.wbstone.com/c/conference-tables_0012
Finally, we want to repeat that our service is loyal to the customer's needs. As long as you need it, we will do our best until you are satisfied.
WANBEST (Web page:https://www.wbstone.com/
), a professional furniture company dedicated to OEM、ODM of artificial stone.
In addition, our products also have a reception desk, office desk, bar counter, coffee table, kitchen counter, etc. If have any questions please feel free to consult at any time.
Thanks in advance for your consultation~