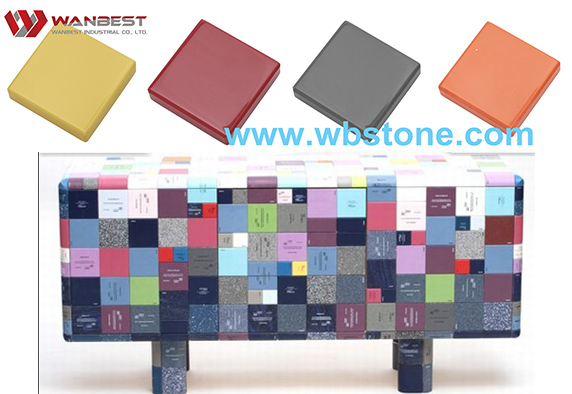 My Blog
sales@wbstone.com
. January 10, 2017
90% people who don't know the most important factors of Choosing Solid surfaces color
Are you confused on what to look for when choosing the best color of solid surfaces of your furniture? Please don't be. There are more than one hundred and fifty colors to choose from, and this can be confusing for you.
Worry no more. From my experience, here are things to put in mind when choosing the color of your solid surface of your counter top, office desk or reception desk.
1. Pure color design
A pure color design is simple and attractive. When choosing a pure color design look at the long term service. When the surface is scratched, the scratch is easily noticed.
You can consider a patterned or grained solid surface since the scratch will not be quickly noticed.

2. Price
Cheap is always expensive. As we have seen, pure color design cannot serve you for a long time before been changed. For this reason, their prices are low. Patterned or acrylic grain solid surfaces are a bit costly but can serve you for a longer period. Please note, the more the pattern or the acrylic grains in color, the more the price.
3. Glossy solid surfaces
Glossy solid surfaces are the best regarding in maintenance and stain resistance. They are also attractive to the eye.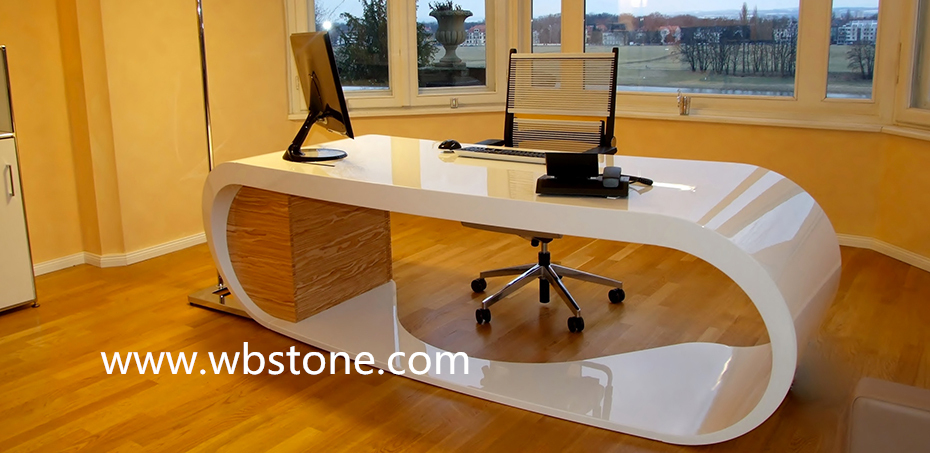 Glossy solid surface.
4. Pure Black Solid Surfaces
If you choose a pure black color surface for your furniture, you can polish it with a glossy or matt look.
If you choose matt polish look, keep in mind that it will look like its whitening with time. Please see an example of a polished matt surface that is whitening.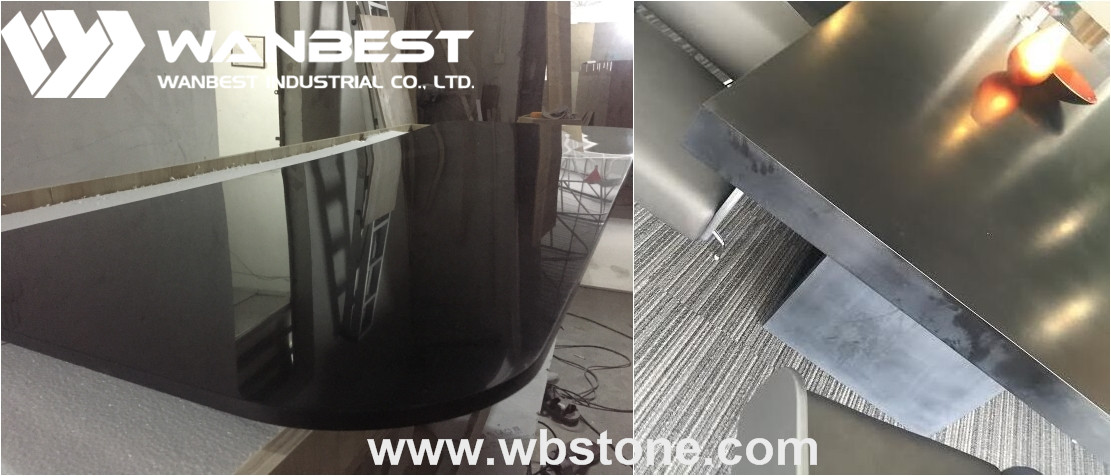 Matt polished surface that is whitening
We recommend you to have a glossy polish for your solid black surface. This will look attractive and also it is durable.
5. Too Much Flowery Solid Surface Pattern
The design may look very attractive. If there is too much flower pattern on the surface, the flower pattern will not perfectly link in the joint. It means the joint part will be more obvious than the colored one.
I hope the confusing is over. With the above tips, you can easily choose the best solid surface for your furniture.