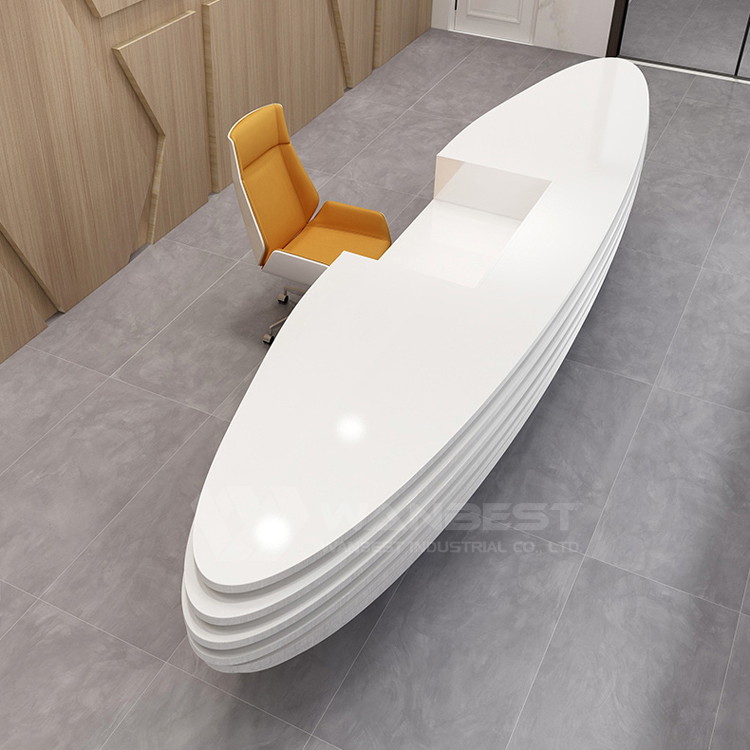 My Blog
sales@wbstone.com
. August 04, 2023
Office customization is a unique design approach that allows enterprises to adapt to their own needs.In terms of office furniture, customization can enable companies to use their own characteristics and requirements to create an office environment in line with their culture and brand image.Next,Let's discuss it from the office furniture.
For a company, the overall combination of commercial space and office furniture can directly display a company's grades, so many companies choose to customize office furniture when decorating their own office space. What are the advantages of customizing office furniture?Let's discuss together.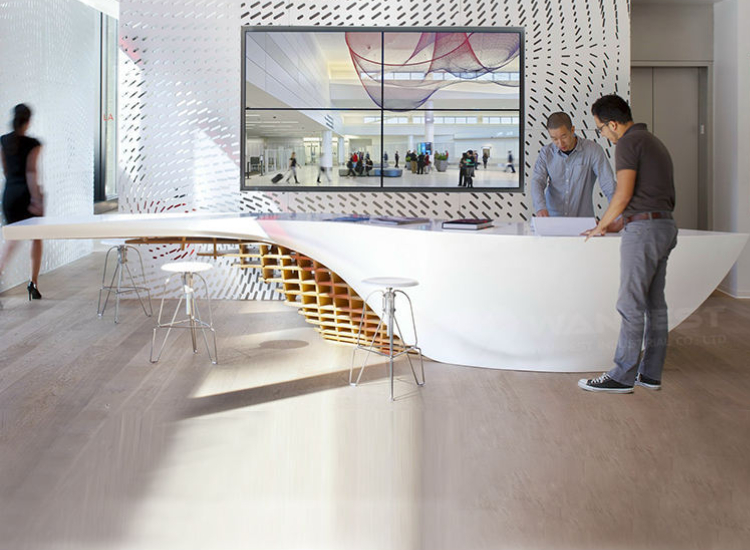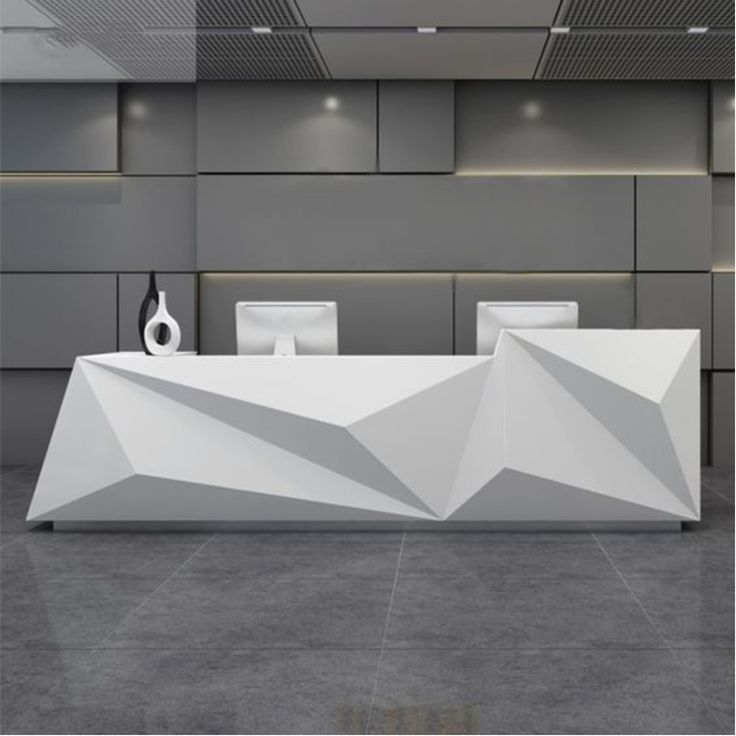 1. Highlight practicality based on actual situation
Custom-made office furniture has more advantages in office decoration than finished furniture, and can fully meet the needs of users. On the one hand, its customization mode is based on customer needs. It can customize the logo, size, and color according to customer needs. When customizing a reception desk, you can customize the size, logo size and position, and lighting color. For example, you can choose enriched logo,such as 3D Artificial stone logo, LED lighting inside logo with flat surface ,engraved logo with led lighting inside and 3D wood lacquer painting logo etc.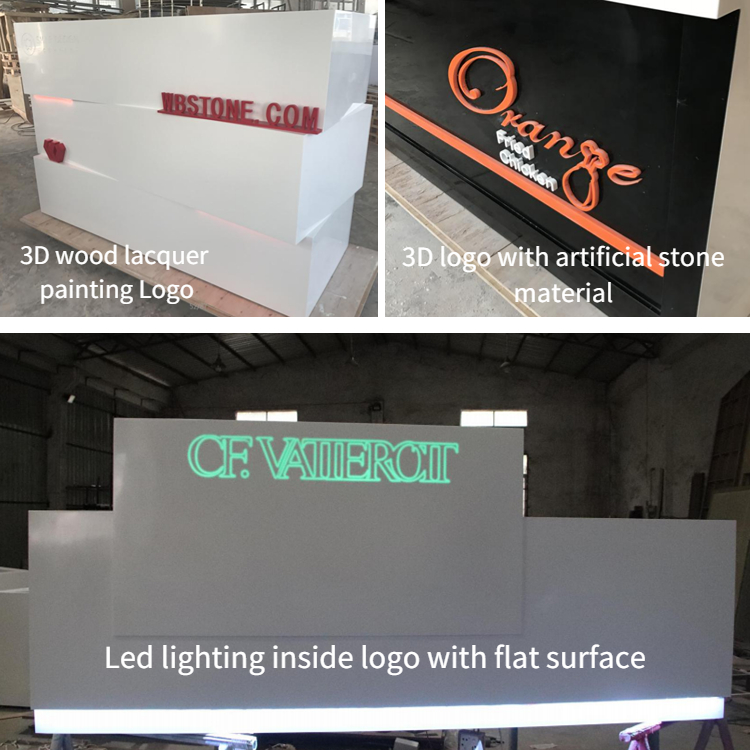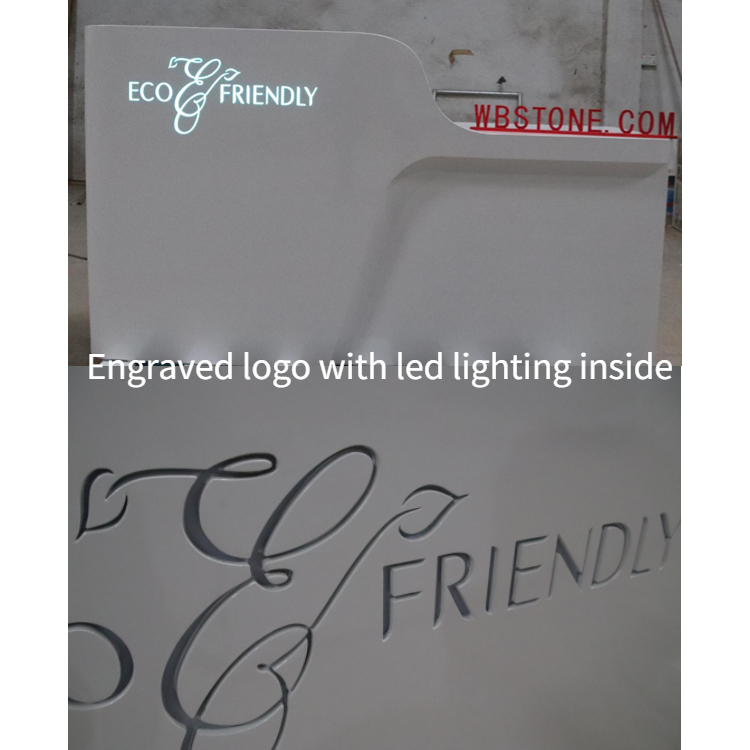 If it is a reception desk made of wood and marble splicing materials, the customer can also decide the scope of use of the two materials. On the other hand, the office furniture customization service also provides 3D drawing service. After the customer confirms all requirements, we can make 3D drawing and write out the size and material distribution of the product in detail. If you are not satisfied with it, we can adjust it after communication!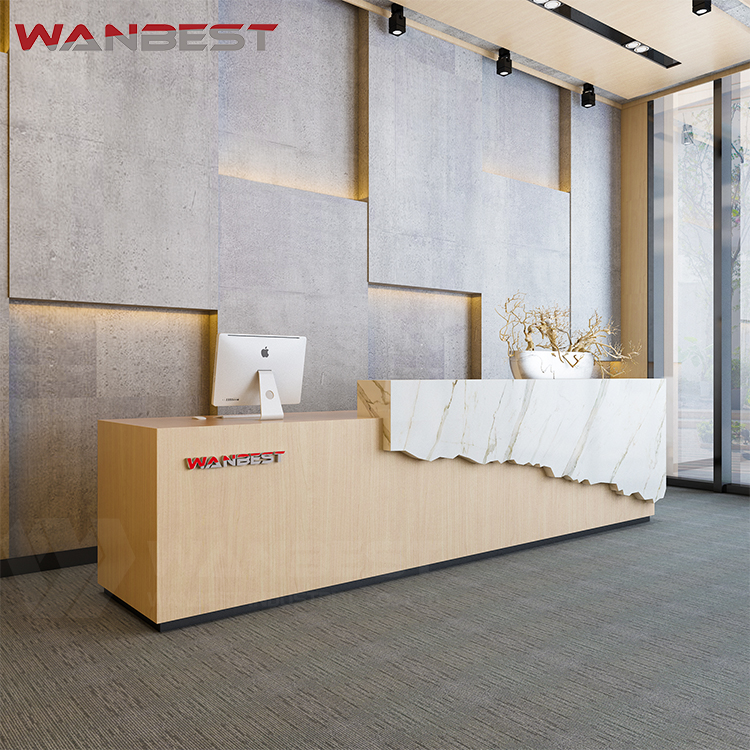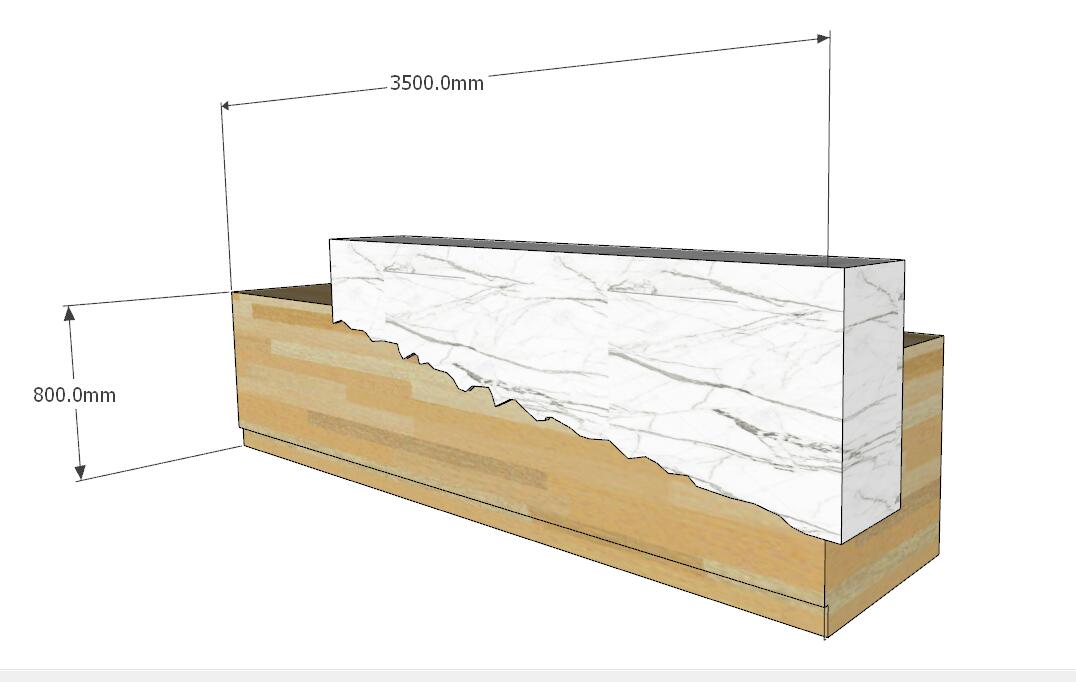 In short, when you choose to customize office furniture, you can customize any product you want. It will be more suitable your company ,if design office furniture according to your needs.So it is more practical.
2. Save resources
Customized office furniture fully considers the company's requirements for material selection, using functions, style, price etc.This customized model can greatly save costs.
Generally speaking, customizing office furniture will cost a little higher than directly purchasing finished furniture,because it requires personalized design and production.Generally speaking, customizing office furniture will cost a little higher than directly purchasing finished furniture,because it requires personalized design and production.In addition,it also has stricter requirements for product quality. For example, our company's products mainly use high-quality artificial marble materials. This artificial marble material can achieve seamless connection and is suitable for various shapes. Besides,because it is composed of wear-resistant materials, it is more wear-resistant than ordinary materials. Within the budget, customers can choose their desired styles and materials, as well as high-quality hardware accessories. This way, customers can get high-quality and cost-effective products.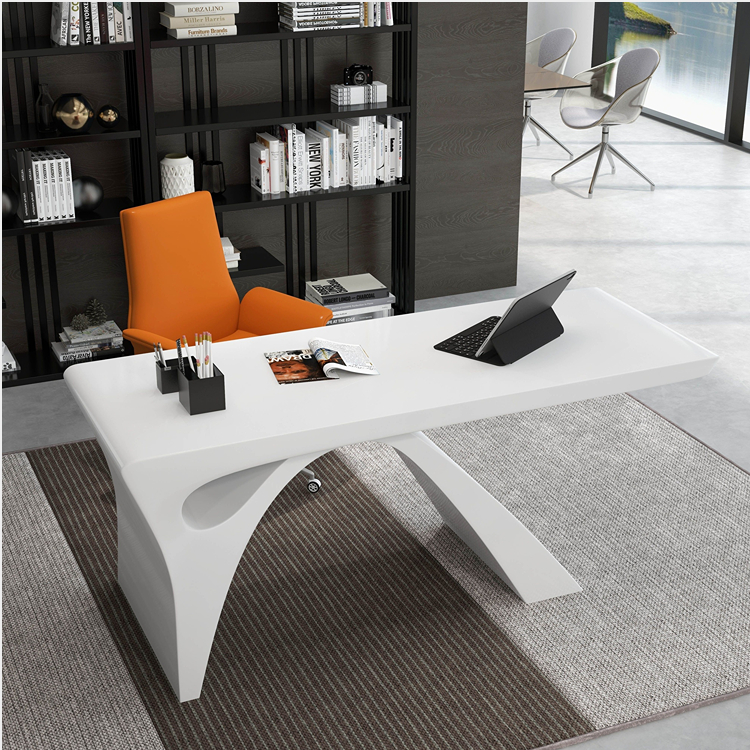 In summary,custom-made furniture will ensure you that you are get a high quality and valuable product . It will not only be built well, but also designed according to your ideas. And in terms of usage period,customized office furniture has a longer usage time than finished furniture .It will save more resources.
3. Improve working efficiency
There are many functional factors in customizing office furniture.The using rate of office furniture can be combined with ergonomics.For example, a suitable height of office furniture and adjustable chairs can provide convenience and comfort for employees during use.
The reasonable choice of office furniture can also have a positive impact on employees and improve work efficiency.For a meeting room, a circular conference table is a good choose to promote communication between employees and improve work efficiency. For the office desk, you can choose an L-shaped one with a bezel to protect employees privacy and make it comfortable for employees to work.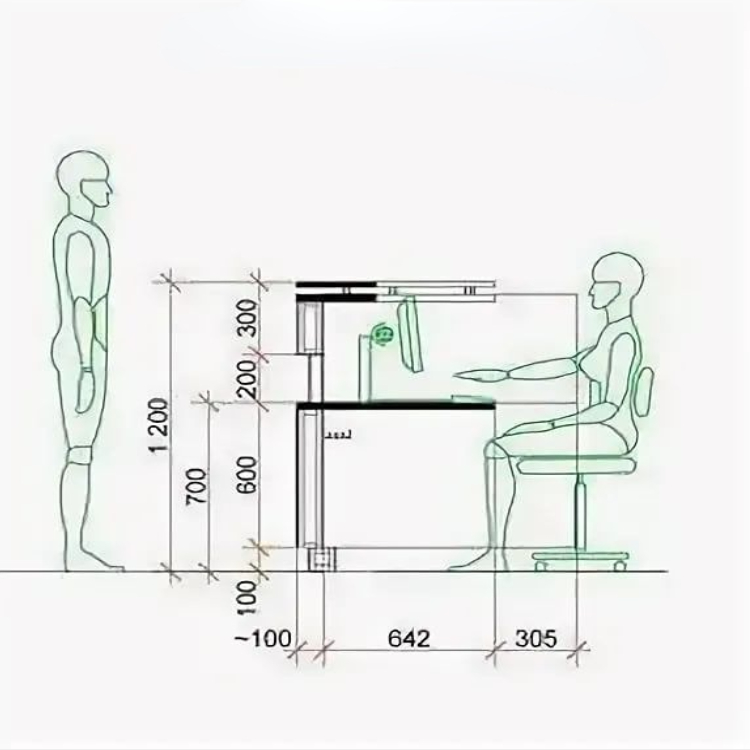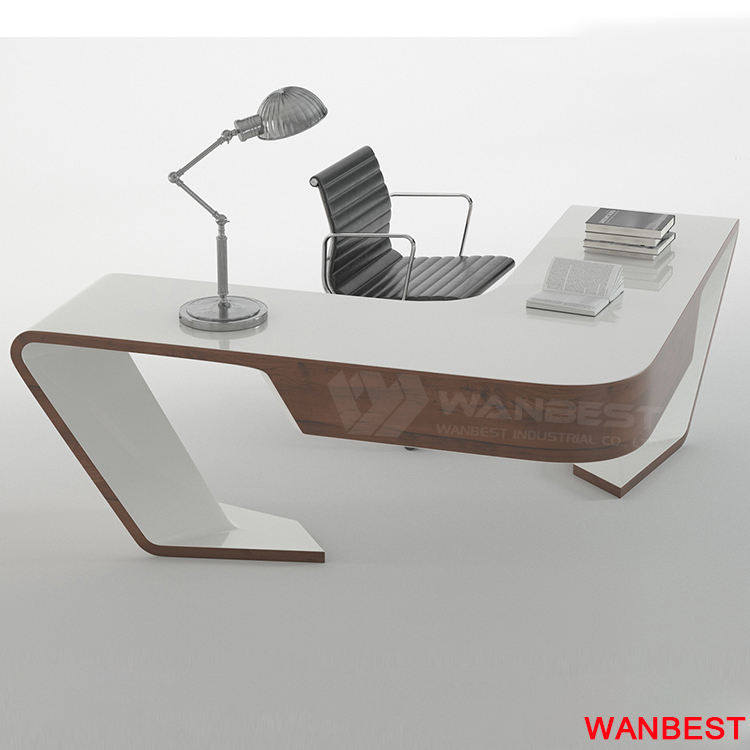 Customized office furniture creates a more open, comfortable, and free space. In such a creative office space, employees can get more inspiration and a sense of belonging, thereby improving work efficiency.
4. Consider space and layout
Customized office furniture takes into account the spatial layout and design of the entire office. It can ensure that the layout of office furniture is reasonable, meet the needs of employees in different positions.At the same time it make better use of the entire space to improve office work efficiency.
For a small reception area, you can customize a reception desk with a suitable shape. For example, an L-shaped reception desk occupies less area than a straight reception desk, but it can provide an extra office space. The extra space allows for the addition of locker drawers and shelves, which can help employees organize their belongings with ease.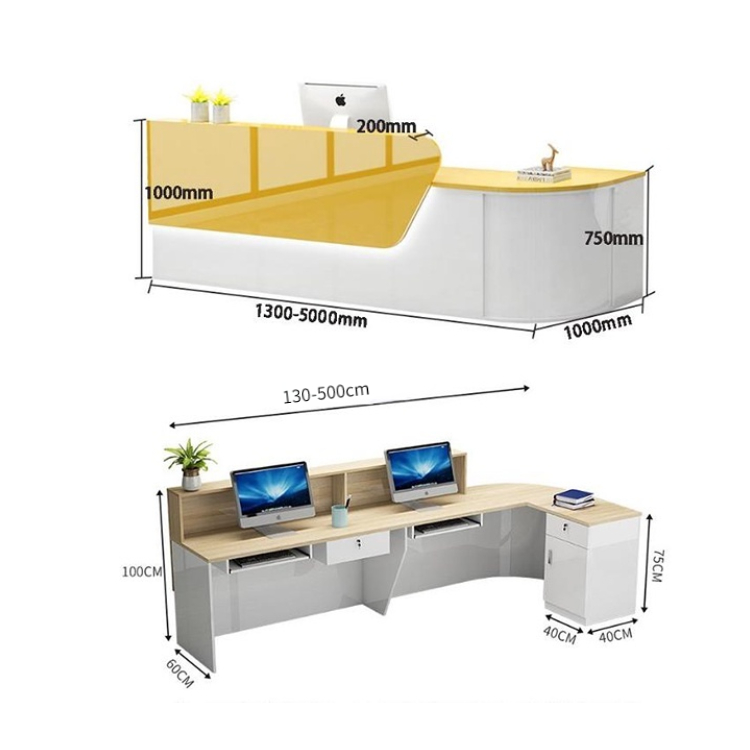 Custom-made office furniture also allows companies to create unique and suitable office spaces according to their own needs.On the one hand, companies can add storage areas that they want. Depending on the size and location of the storage space, it can be designed in the form of doors, drawers, open doors, etc.This provides convenience for employees to quickly access items.On the other hand, you can customize the layout management of office furniture. You can choose between perforated wiring and wiring box style, or choose wire storage racks. In short, customizing office furniture can fully consider the space and layout of the office.
5. Unique style
Customized office furniture can meet individual needs and enhance the image and strength of the company.Every company hopes that their company's office environment is unique and attractive. They believe that the office space decorated with individual office furniture is bound to be pleasing to the eye.
The combination of office furniture and space design can display the company's image and style, and it is also the window for customers' first impression of the company.
Companies can choose the shape, color and size they want. The minimalist style is mostly white, with simple shapes. The log style is low-key and simple, while the modern fashion style pursues bright colors and smooth lines.
After determining the furniture style, you can choose to add some lights for decoration. The all-white reception desk can sometimes look extraordinarily cold. At this time, it can be adjusted with some soft and warm lights. The black reception desk can be matched with brightly colored lights to relieve the dull feeling of black. The splicing of materials will also give people a different feeling. The splicing of marble and wood materials is suitable for various styles of office spaces. The pure marble material gives people a very heavy feeling, suitable for a large office space, and the solid wood furniture is calm and atmospheric, suitable for the boss's office.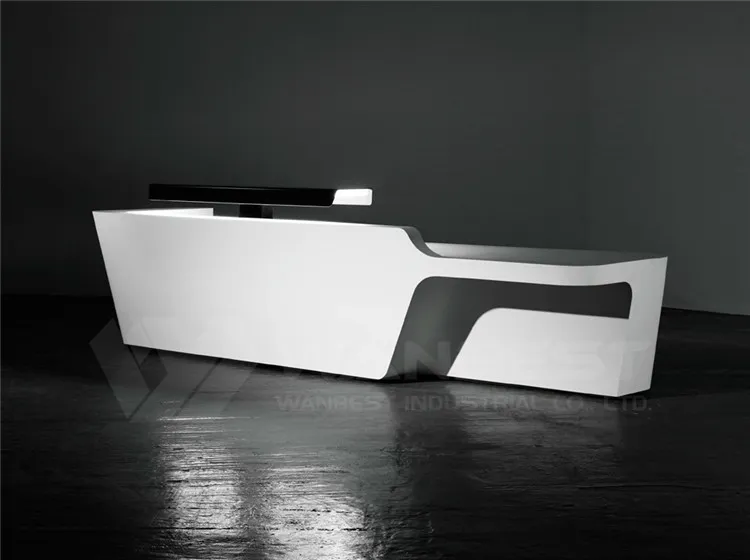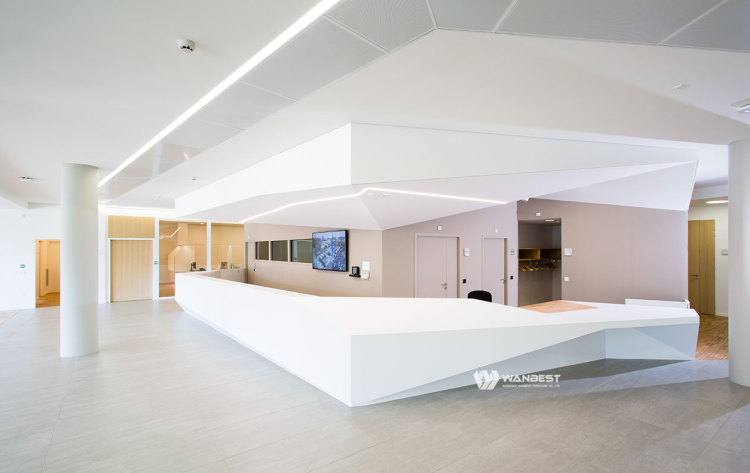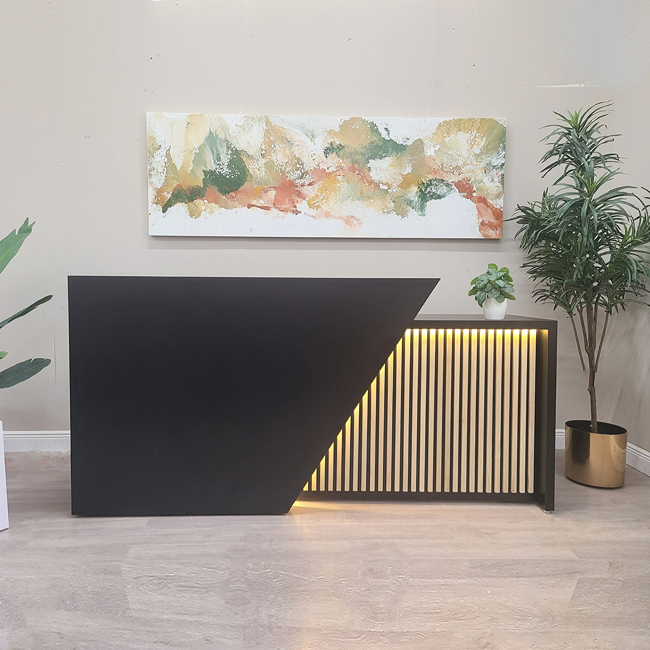 Compared with finished office furniture, the function of customized office furniture is more personalized. Moreover, the company itself is also one of the designers, they can choose unified style products to make the office look more advanced.who can fully combine the company's office habits and aesthetic standards. Designed according to the needs of the enterprise, it can meet the company's requirements for the shape, color and size of office furniture. Therefore, when we planning the workplace space, it is best to combine office furniture customization with corporate culture, which will help to enhance the image and strength of the company and increase its influence.