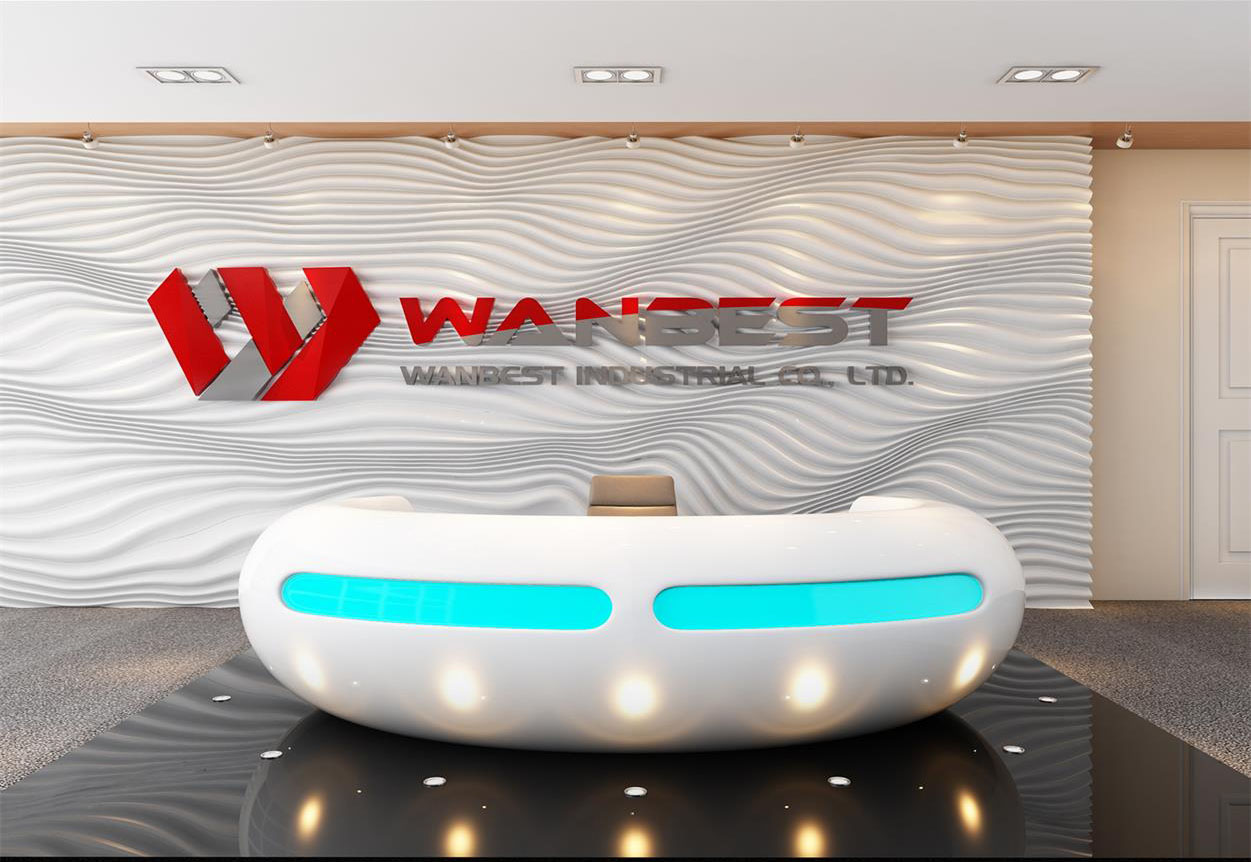 My Blog
sales@wbstone.com
. March 01, 2022
EIGHT ADVANTAGES OF SOLID SURFACE MATERIAL
EIGHT ADVANTAGES OF SOLID SURFACE MATERIAL
Solid Surfaces are ideal for furniture and other health care workstations. Their beautiful colour and design make them competitive than other competing items in the market. These surfaces made of Alumina Trihydrate and Acrylic resins that are non-porous and seamless. This quality gives them an advantage over other furniture because they do not inhibit bacteria thus making them friendly and not a health risk. These are some of the advantages.
1. Durable
Solid Surface has proved to be a remarkably durable material that is easy to maintain. It doesn't depreciate and stands up well to daily wear and tear. It can resist most of the impacts nicks and cuts that occur in busy areas. Solid Surface has been tested for its mechanical, thermal, electrical and other surface properties.So for a conference table it is a good options.

Solid Surface conference table
2. Hygienic
Solid Surface is a non-porous material. The thickness is purely robust and can be fabricated with inconspicuous seams, making its surface sterile. The solid surface does not support the growth of bacteria or fungi. They are also easy to clean. It has been certified by an Independent Laboratory as a hygienic material according to the international norm DINEN ISO 846. It is safety for your kitchen counter top.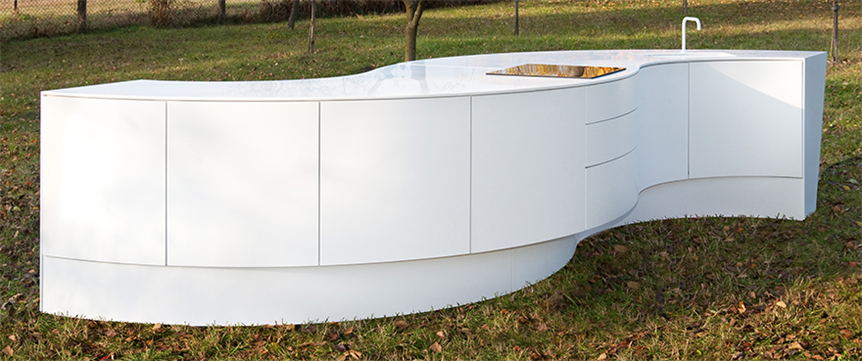 Solid Surface Kitchen counter
3. Repairable
Solid surface is repairable, meaning they can be fully restored with ordinary mild abrasive cleansers and a scouring pad. Cigarette burns, for example, can be easily removed in this way. Any damage to the surface can be repaired on site without having to replace the material completely. If you use it for a reception desk, you won't worry any damage from people.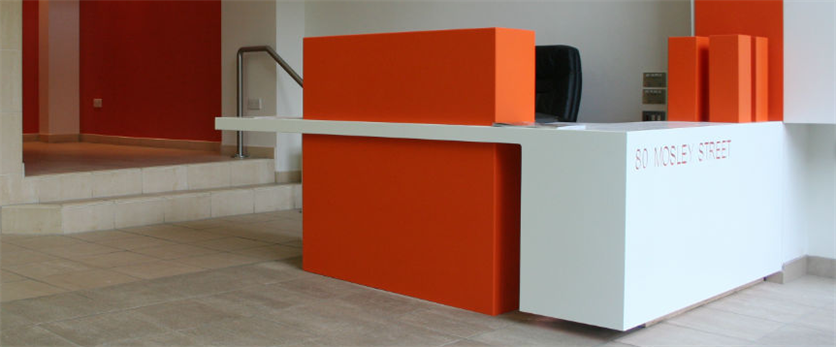 Solid surface reception counter
4. Non-toxic
Solid Surface is non-toxic and an inert material. Under normal temperature conditions, it does not emit gases. When burnt it releases Carbon Oxides and the smoke generated is optically light and does not contain toxic halogenated gases. Due to its nature Solid surface is used in public areas and for sensitive applications such as airport check-in counters, walls and work surfaces in hospitals and hotels. This make people feel safety when they use table in your restaurant.

Restaurant dining table
5. Cost
The solid surface materials are cheap in cost and therefore, are easy to get or install compared to other materials. Though the final finishing may be costly, there is still more to save compared to other surfaces of stone or wood.
6. Seamless Joints
The applications for solid surface seams are limited only by your imagination. Pieces of solid surface are glued together inconspicuously to create a seamless look, giving virtually unlimited design possibilities for surfaces. Long counters, for example, are easily made in pieces in a workshop and then joined at the installation site. They are joined in a professional manner, sealing all joints in an unobtrusive way.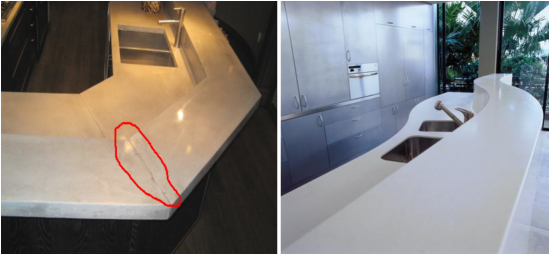 Seamless joint of solid surface
7. Good Appearance/Personalization
The surfaces are manufactured in different shapes and colour that allow a wide variety of choice to clients. The edges can be built up to look thicker creating a longer lasting look to customers. Solid surfaces can also be used as inlays, or as a versatile complement to other materials like metal, wood, and stone. These surfaces do not require repainting either. Standard cleaning process makes them look good always.
The surfaces are sublimated through dyeing. You can choose the writings or images to be printed on your counter or other areas. This unique feature which is permanent makes the items be identified with you.
8. Environmental Friendly
Solid Surface manufacture is in accordance to compliance with strict standards that limit energy and waste consumption during all stages of the production. Both the material itself and the sealant, adhesives used to install it are certified by GREENGUARD (Indoor Air Quality Certified) that they produce low VOC emissions.
Conclusion
WANBEST Solid surfaces are the best option to consider compared to all market available furniture or like products. The advantage of maintenance and durability is a way by far cost effective.