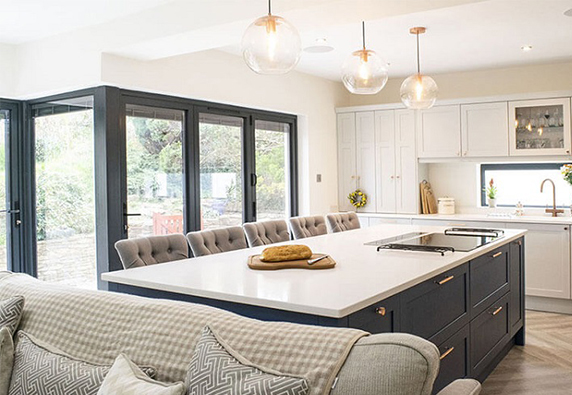 My Blog
sales@wbstone.com
. July 21, 2023
How Much Kitchen Space Does a Kitchen Island Need?
Kitchen islands have become a popular feature in modern homes, adding beauty as well as convenience to your kitchen.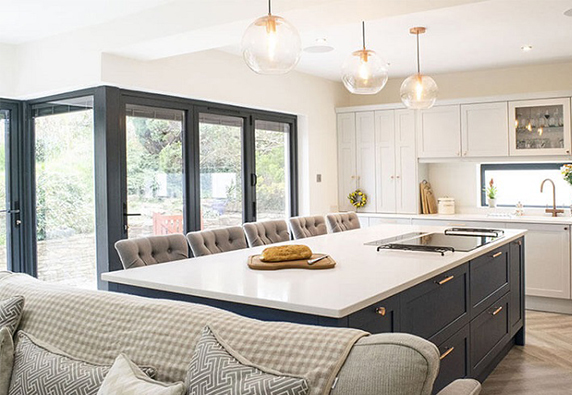 If you're planning to have a kitchen island in your kitchen, you need to know how big your kitchen can accommodate a kitchen island.
Now let me take you to know something about the size of the kitchen island and the space layout of the kitchen to help you make an informed decision.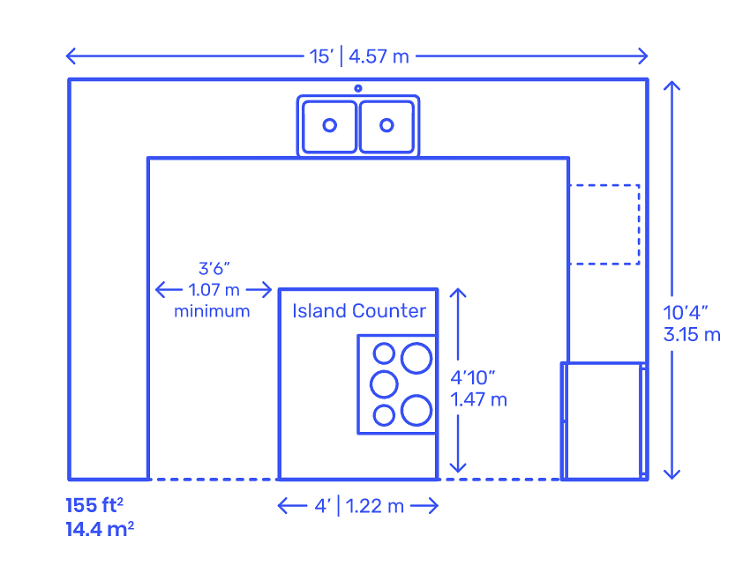 Finding a Kitchen Island Size That Fits Your Kitchen
We all know that the usable area of the kitchen determines the size of the kitchen island we design
We must ensure that there is enough space to be able to install the kitchen island, and after installation, there must be room for people to walk around. We can also see this similar situation in bars.
So we recommend leaving a space of at least 1 meter between the kitchen island and other kitchen facilities, so that the cabinet doors and drawers can be used conveniently.
Normally, the standard size of a kitchen island is 1 meter by 2 meters, which makes it possible for a normal kitchen to be used normally and effectively.
If the usable space in your kitchen is less than 1 meter by 1 meter, then I suggest that it is best not to buy a kitchen island, because it is a relatively unpleasant experience.
We don't want to change the size of the kitchen island too much, because a kitchen island that is too big will make you feel that the space is smaller, and it will feel crowded and uncomfortable. Therefore, we believe that the kitchen island should not exceed the entire kitchen space one-fifteenth of.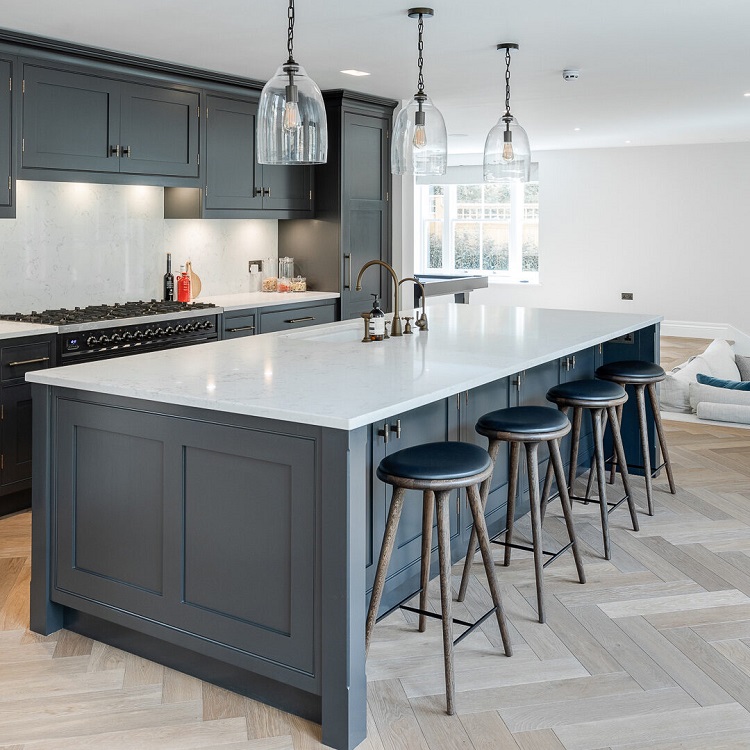 Seat comfort is important for a kitchen island
If you're planning to add seating to your kitchen island, you'll want to allow for at least 750px of countertop overhang. This overhang allows people to sit comfortably at the island. Additionally, consider the number of people you want to accommodate. To prevent overcrowding, allocate a width of 50 to 60 centimeters per person.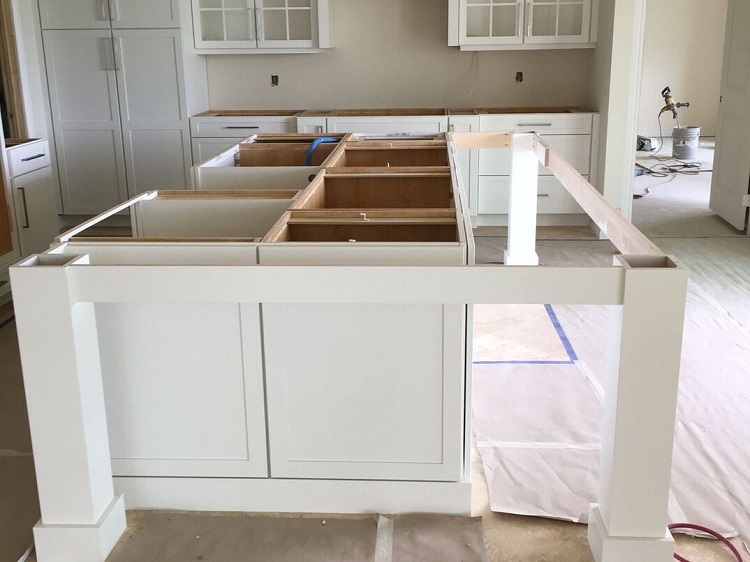 The Right Measurements Matter
When designing a kitchen island, precise measurements are crucial. In addition to considering the size of the island, don't forget to ensure the distance between the island and other kitchen items such as the sink and stove, leaving a certain amount of space so that each item can be used normally.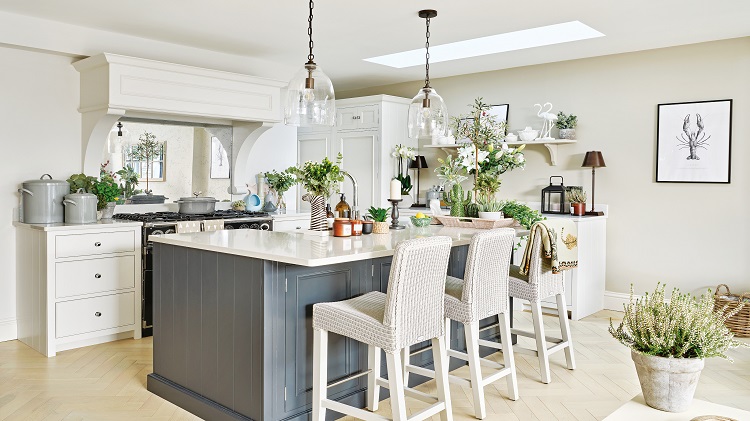 Making the Most of Your Kitchen Island
A kitchen island is more than just an aesthetic centerpiece; it provides additional cooking space and storage.
You can place drawers, cupboards or open shelving under the countertop so you'll have lots of extra storage space to organize your kitchen items.
Let your culinary creativity run wild with a spacious work surface that provides plenty of space for meal prep.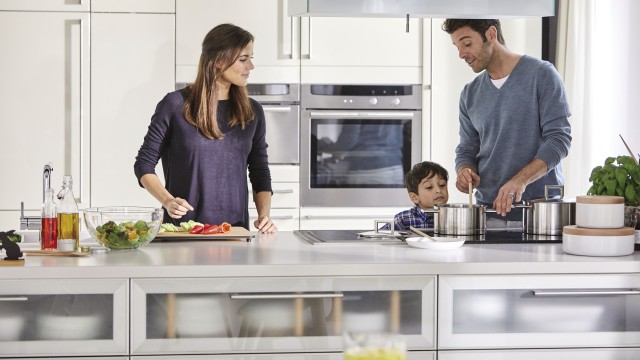 In addition, a kitchen island can accommodate essential appliances such as a sink or a stove, forming an efficient kitchen triangle. The kitchen triangle refers to an ergonomic layout where the cooker, sink and refrigerator form a functional work area. By placing the sink or stove on the island, you can easily access all three facors of the kitchen triangle.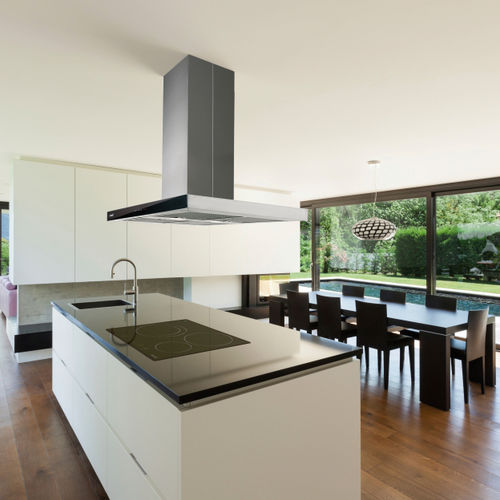 Kitchen island hood and exhaust planning
Burning food and blaring smoke detectors take a toll on the cooking and eating experience. In the main cooking area of the perimeter, the solution is to add exhaust fans and range hoods. Vents bring smoke and cooking odors outside, up the side of a wall or through the roof.
The kitchen island is not close to the wall, so it lacks convenient ventilation and power. Kitchen islands can be ventilated up or down.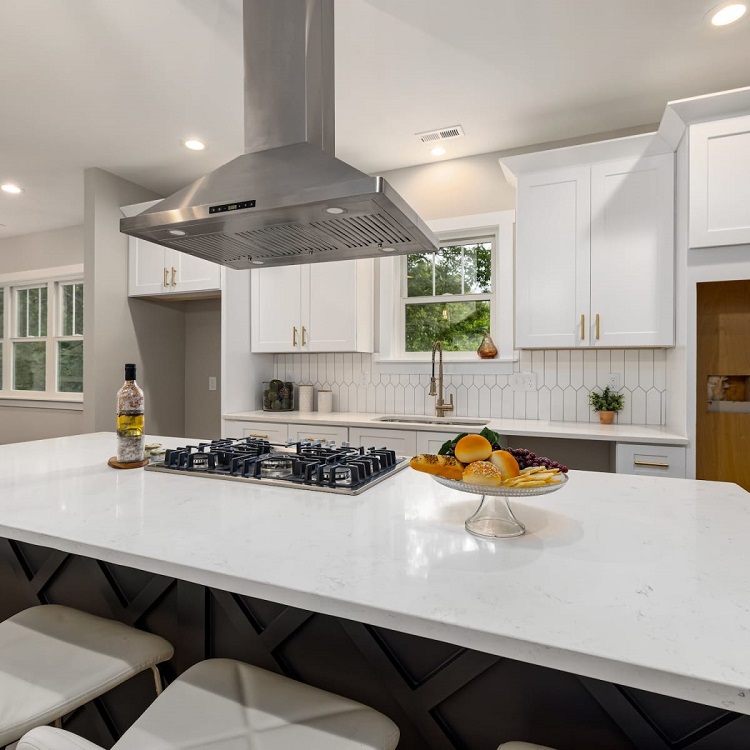 Kitchen island with upward ventilation
Cooktop and range units on kitchen islands usually have a hood over the range. The hood is fixed to the ceiling. The vents can extend directly up and out of the roof, or they can be turned up and sideways. Power lines often run through the attic as well.
Updrafting is often the best option from a functional standpoint due to rising smoke and vapors. The downside is that you'll have a hood and vent in the center of the room.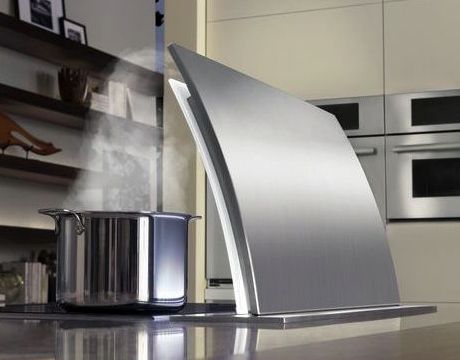 Downdraft kitchen island
When island upward ventilation is not possible or desired, smoke and odors can be vented downwards.
With some stoves, grills next to the burners on the stove pull the smoke directly down and out of the house through vents cut through small spaces.
Aesthetically, downward stove ventilation works best because there is no hood over the cooking area. But downdrafts are rarely as effective as updrafts. For cooks who rarely use island cooktops, downdraft may be the best option.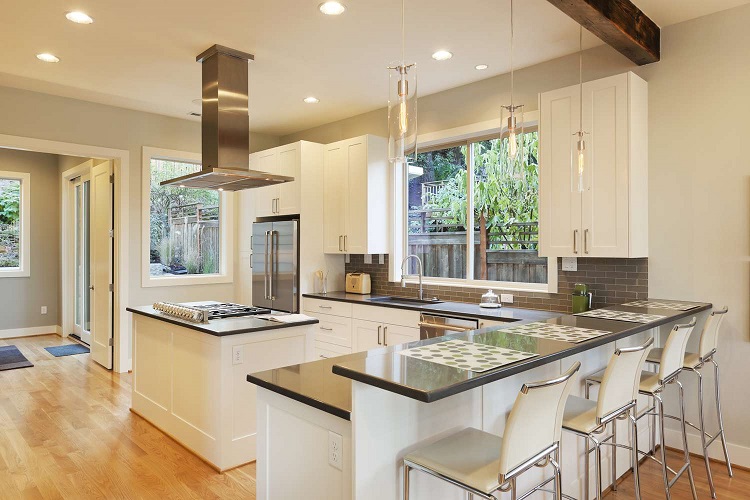 Conclusion
In conclusion, the size of your kitchen and the available space will largely dictate the ideal dimensions for your kitchen island. Remember to leave at least a one-meter gap around the island for ease of movement. A well-designed kitchen island can enhance both the appearance and functionality of your kitchen, providing you with a delightful cooking and dining experience.
If you're ready to transform your kitchen with a stunning island, we invite you to visit our kitchen showroom. Our experienced kitchen designers will assist you in planning the perfect kitchen island as part of your new kitchen fit-out. With a beautiful and practical kitchen island, your dream kitchen will become a reality.