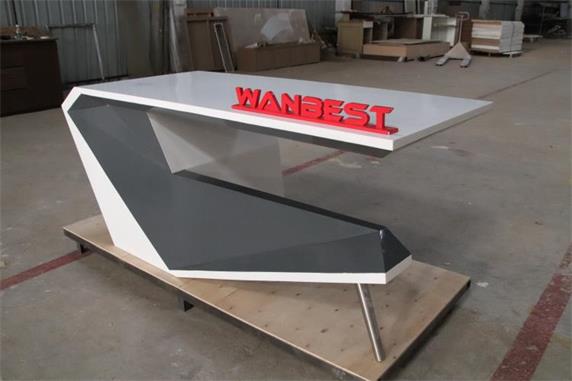 My Blog
sales@wbstone.com
. October 19, 2017
Structural analysis of 4 artificial stone office desk products
More and more people like artificial stone desks, why? 1. The artificial stone desk design
has many different styles to meet any requirements of you; 2. The post-maintenance
(refurbishment) of the artificial stone desk is very convenient, and the product is durable and
will not be outdated.
Below we will briefly introduce the structure of 4 of our office desks. If you have any questions,
please consult us:
Manager office desk: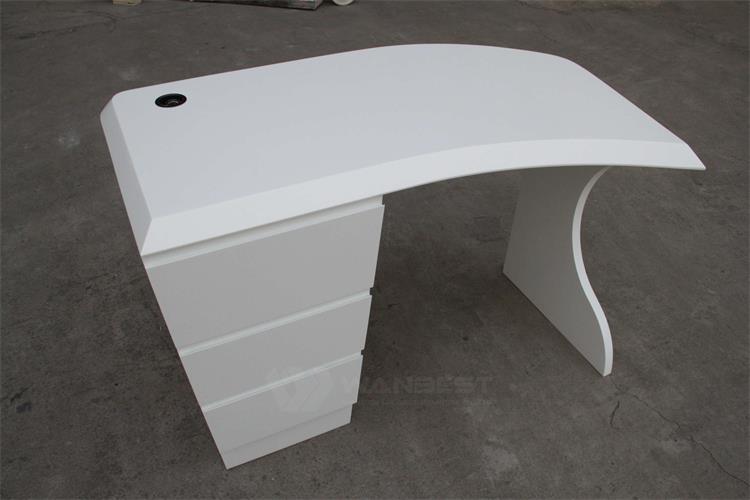 There are 3 drawers on the left side of the desk.
The desktop has a computer hole and the hole cover is stainless steel.
In order to ensure that there is enough space in the chair, there is no design drawers on the left
side of the desk.
Of course, there is no absolute, if you need, we can do it too.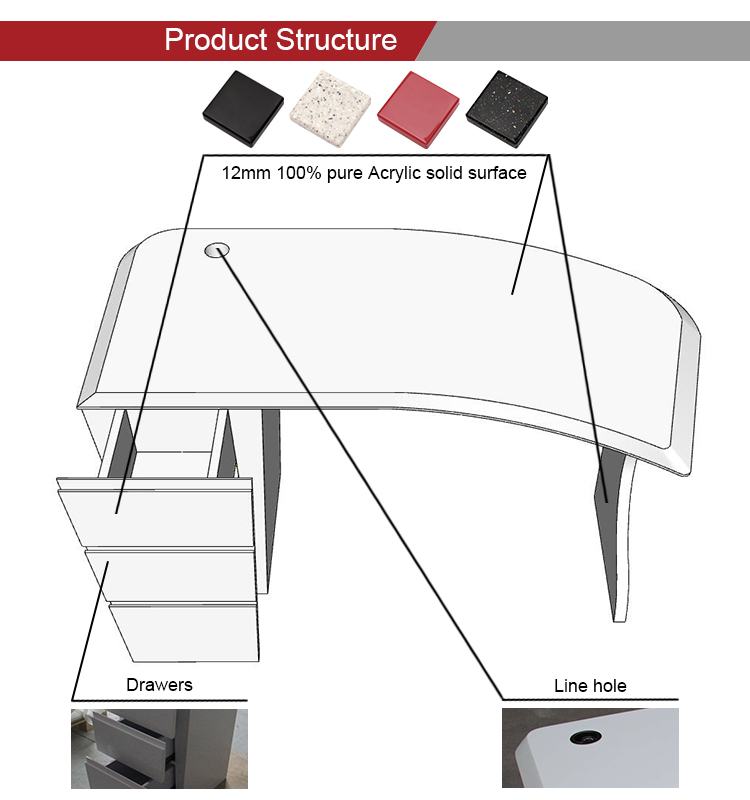 Boss solid surface office desk: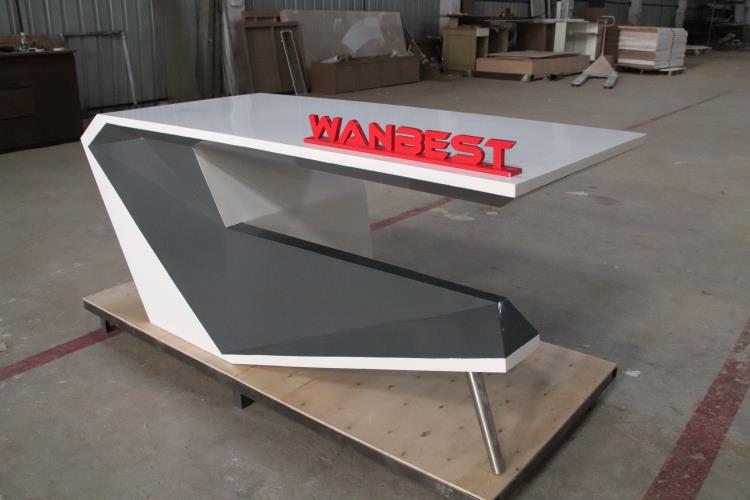 This boss office desk is made up of artificial stone (white & grey) and a stainless steel.
Because it is handmade, every line of the product is clear and meticulous.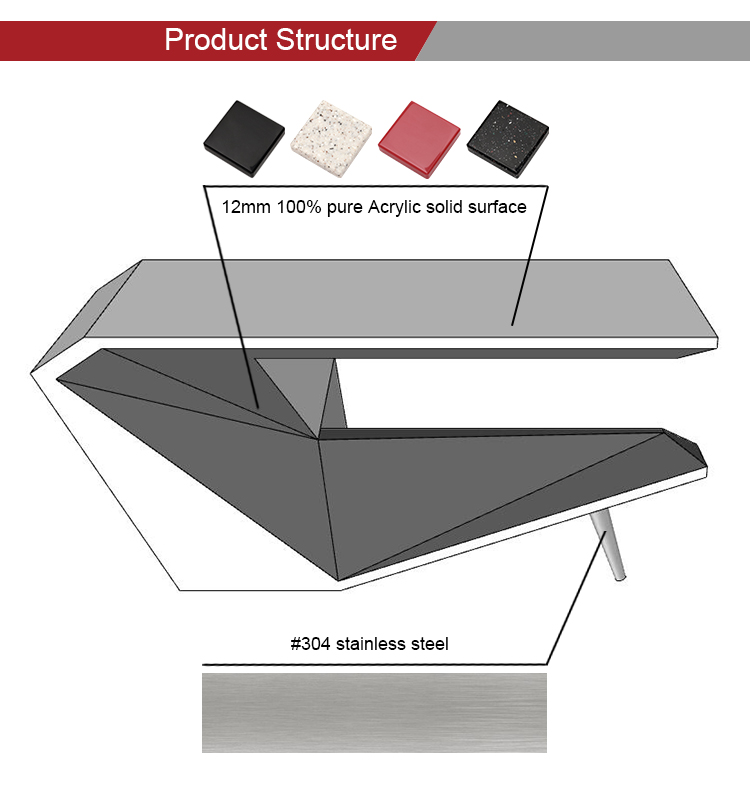 The artificial stone part of the gray part can also be replaced by solid wood.
It depends on your personal preference.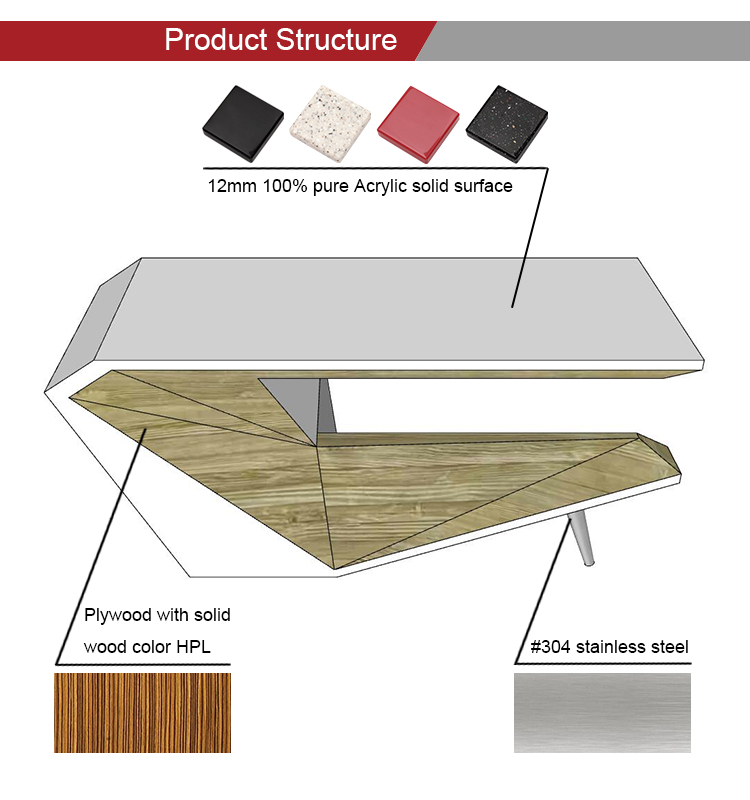 CEO artificial stone office desk: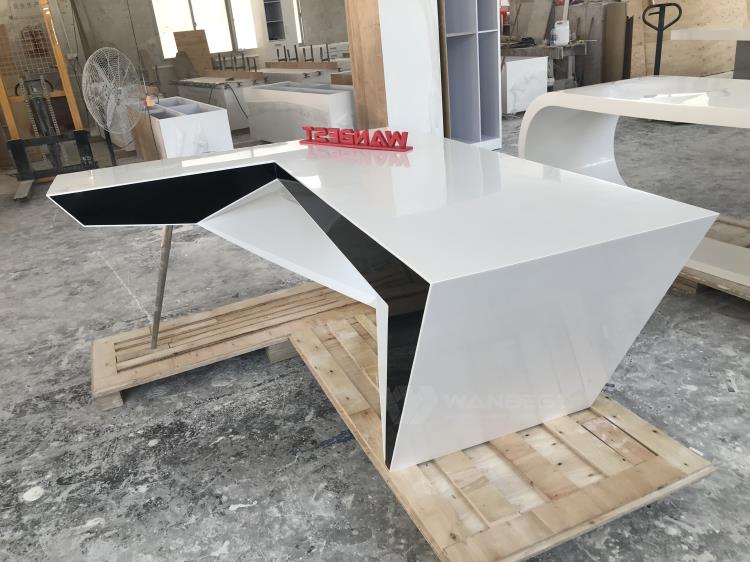 The CEO office desk is made up of artificial stone (white & black) and a stainless steel.
Our L-shaped (Length is (1500+1800)mm , high is 750mm, and weight is.700mm) office desk
design is unique and has always been favored by customers.
Are you interested in it?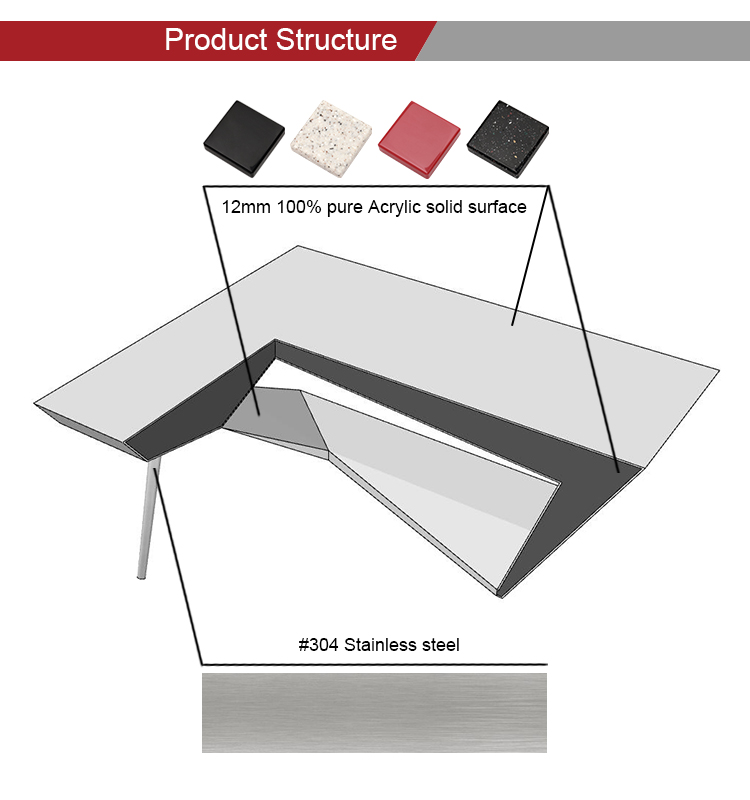 Dental clinic office desk: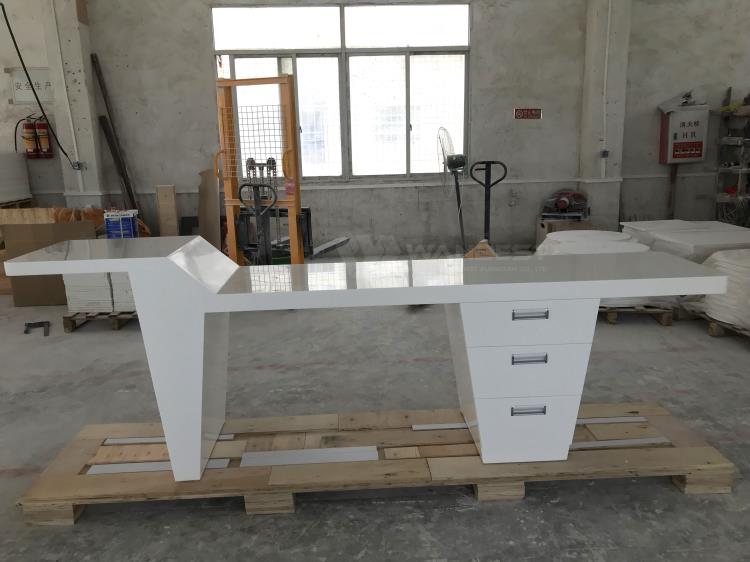 White solid surafce dental clinic office desk design ia simple and general.
The unbalanced desktop design is convenient for doctors to place the machine to diagnose the patient;
3 drawers on the left for easy storage of important documents.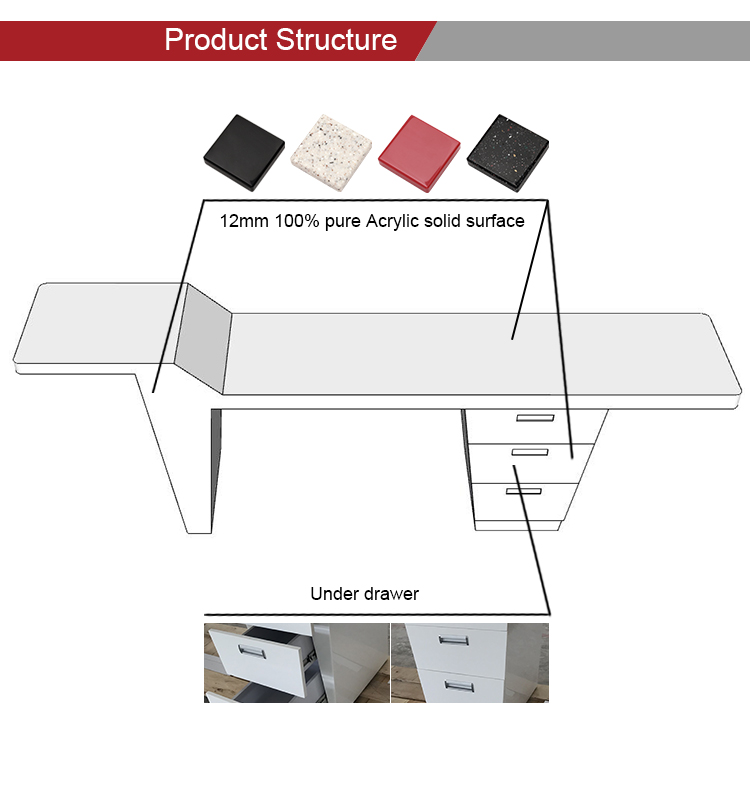 We may not be the best, but we will try our best to provide you a satisfactory product.
Welcome to ask for catalog and price list, your inquiry will be replied in 12 hours.
Thanks in advance your inquiry~