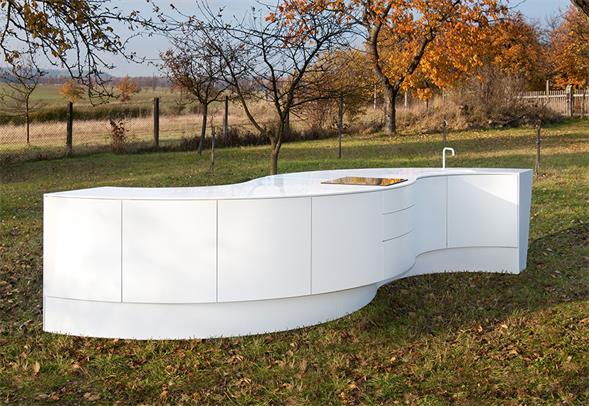 My Blog
sales@wbstone.com
. October 19, 2017
How to Choose the Best Countertop for Your Home
At times choosing the right counter top for your home is a bit tricky and confusing. You need to get the fact right about the properties, advantages and disadvantages of every counter top and installing.
There are very many types of surfaces including marble, granite, solid surfaces, quartz and laminate. Below are factors to consider before choosing the best surface for your counter top.
Durability
A good counter top should serve you for a long period of time without looking worn out. If you are considering on using marble or granite for your counter tops then you are wrong. Marble and granite are prone to cuts and cracks hence in the long run will bring cost of repair.
Wood is an example of a surface that peels off with time. This is due to its porous nature that makes it soak in fluid and with time peel off. This definitely is not a good surface!
Solid surfaces are durable and have been proven for their thermal and mechanical properties. If you want a countertop that will serve you for a very long time, solid surfaces is the way to go!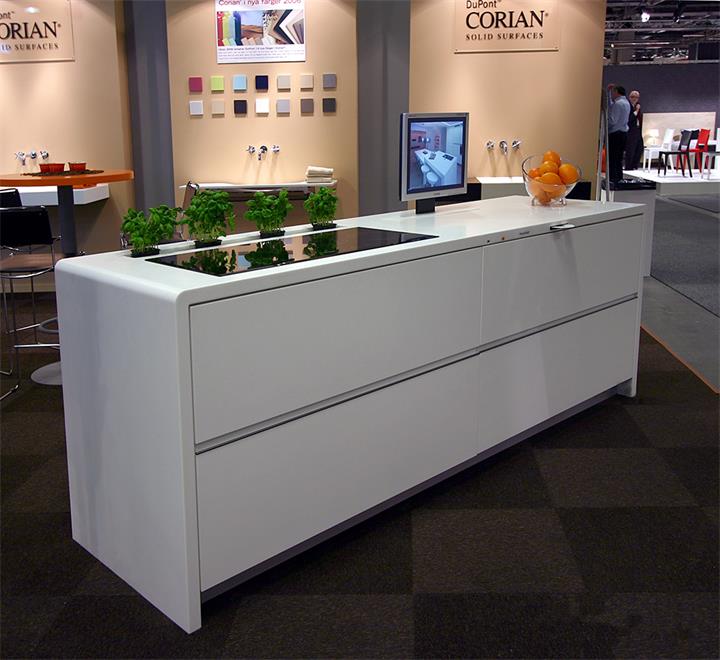 Hygienic
A good countertop should be hygienic in all aspects. You don't want to find your family members to start falling ill with no reason. Choose a counter that does not promote the growth of bacteria and fungi.
Marble, wood and granite are good examples of such surfaces. They are porous in nature; hence they soak in fluids and become damp. The damp environment thereafter creates a good condition for growth of bacteria and fungi.
Solid surfaces on the other hand when it come to hygiene, they stand out to be the best. Their non porous characteristic makes them n0t to become dump in whatever situation hence bacteria and fungi cannot multiply in the surface.
Price
Go for a surface that is affordable and worth. Surfaces like marble and granite are very expensive and are not worth the price especially if you are looking for a long term service.
Surfaces like wood are very cheap, but, how long will they serve you? Wood will serve you for a short time then it will start to peel off.
The price of solid surfaces is fair and you are sure that it will serve for many generations to come!
Cleaning and Maintenance
Most people do not want surfaces that remain stained after messes. Solid surfaces are the best when it comes to cleaning and maintenance. Their nonporous nature makes cleaning and maintenance very easy. Stains do not soak into the surface. You only need a moist sponge to wipe of the messes.
On the other hand, surfaces like marble and granite are not stain resistant. Being porous in nature, they soak in stains making them difficult to clean.
Below is a quick summary of surfaces and their properties that will help you choose the best surface.
| | | | | |
| --- | --- | --- | --- | --- |
| | Marble | Granite | Solid Surface | Wood |
| Scratch resistant | Fair | Good | Excellent | Fair |
| Stain resistant | Poor | Fair | Excellent | Fair |
| Durability | Fair | Fair | Excellent | Poor |
| Heat resistant | Fair | Fair | Excellent | Poor |
| Hygienic | Poor | Poor | Excellent | Poor |
| Repairable | Poor | Poor | Excellent | Poor |
With the above summary, it is evident that solid surfaces are the best. Contact WANBEST to have your solid surface counter tops and furniture.