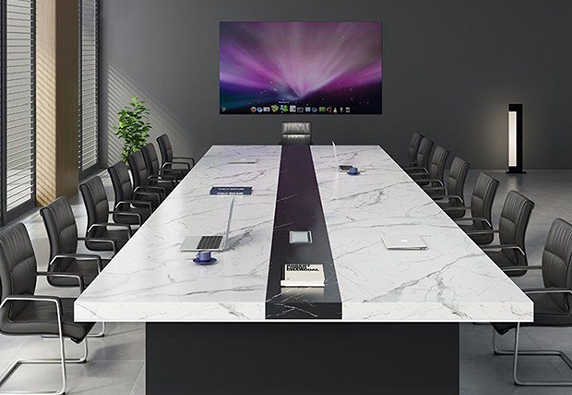 My Blog
sales@wbstone.com
. April 20, 2023
Welcome to the world of artificial marble, a versatile and durable material that is revolutionizing the design and construction of various products, including reception desks. If you're looking for a sophisticated and affordable way to upgrade your workspace, an artificial marble reception desk might be the perfect choice for you.
Artificial marble, also known as engineered stone, is a composite material made of natural marble chips, quartz, and resin. It is engineered to have the appearance and texture of natural stone, but with enhanced durability and consistency. Unlike natural marble, artificial marble is non-porous, stain-resistant, scratch-resistant, and easy to clean, making it ideal for high-traffic areas such as reception areas.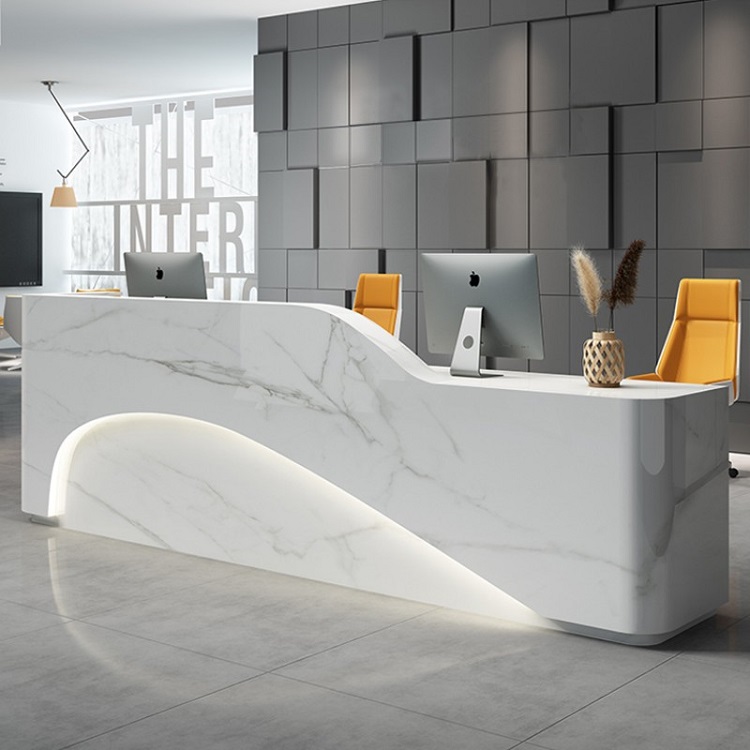 One of the main advantages of an artificial marble reception desk is its versatility. Artificial marble comes in a wide range of colors, patterns, and finishes, allowing you to customize your reception desk to match your company's branding, style, and personality. Whether you prefer a classic, minimalist, or bold design, you can achieve it with artificial marble. Moreover, artificial marble can be molded and shaped into various forms and sizes, enabling you to create a unique and functional reception desk that meets your specific needs and space constraints.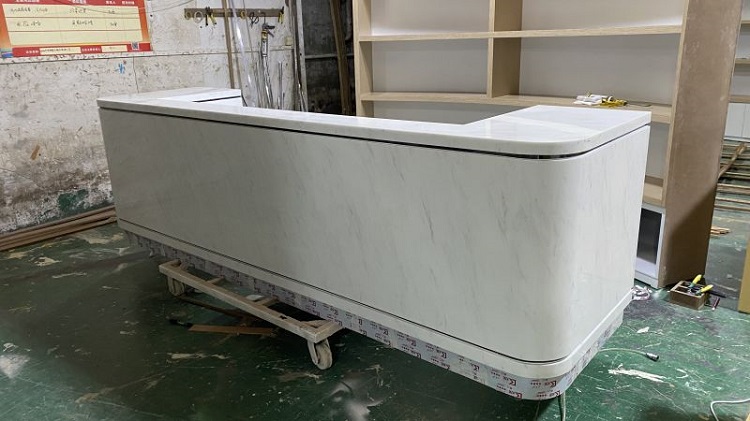 Another advantage of an artificial marble reception desk is its durability. Artificial marble is engineered to withstand wear and tear, impact, and weathering, making it suitable for long-term use and exposure to various environments. It is also resistant to fading, discoloration, and UV rays, ensuring that your reception desk maintains its beauty and integrity over time. Furthermore, artificial marble is eco-friendly, as it uses recycled materials and produces minimal waste during manufacturing.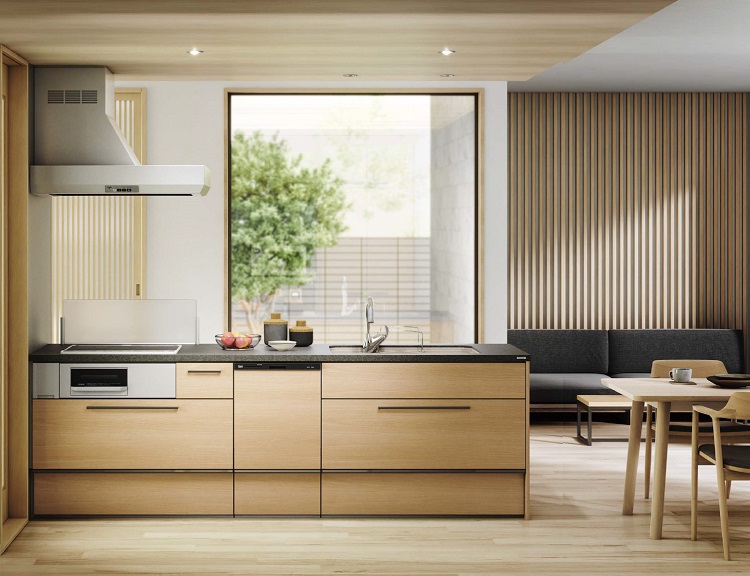 In addition to its functionality and aesthetics, the artificial marble reception desk can also enhance your company's image and reputation. The front desk is usually the first point of contact between your customers and the enterprise, reflecting the professionalism, innovation, and quality level represented by your company. By choosing an artificial marble reception desk, you can convey a sense of sophistication, modernity, and reliability to your customers, which can help you establish trust and credibility with them.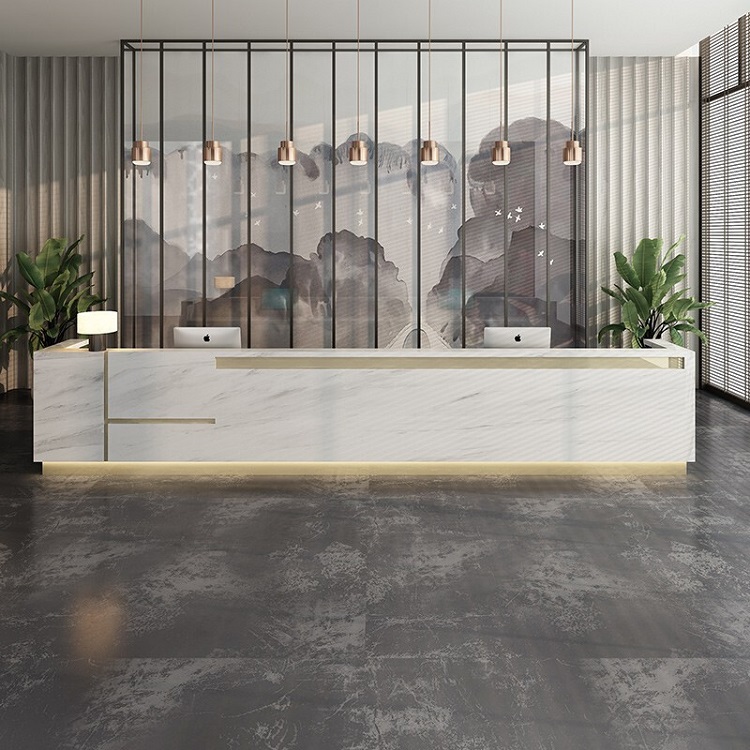 In order to maximize the advantages of artificial marble reception desks, it is important to choose a reliable and experienced manufacturer who can provide you with high-quality materials, design options, and installation services. Looking for a manufacturer that utilizes advanced technology and equipment to ensure product accuracy and consistency, as well as a manufacturer that provides warranty and after-sales support to address any issues or concerns you may have.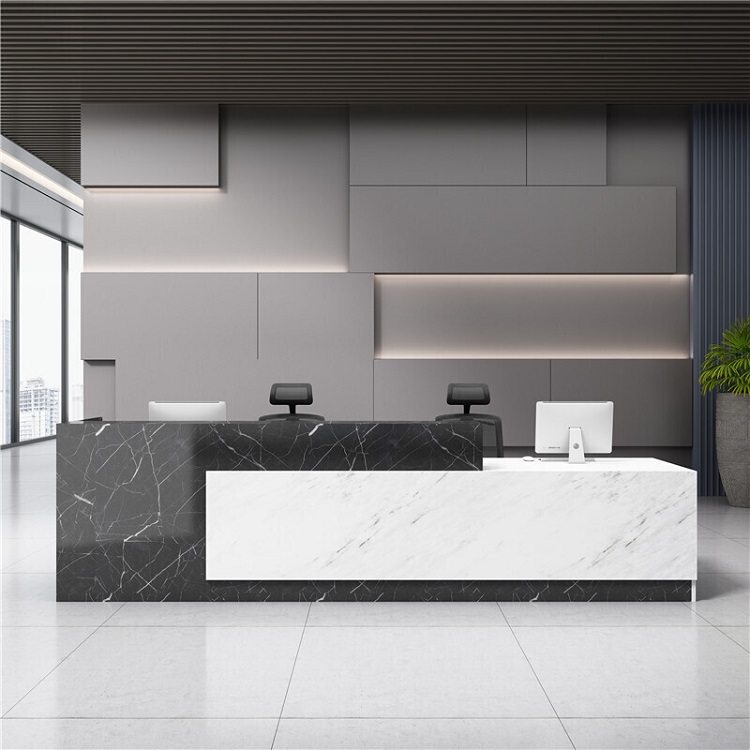 In conclusion, an artificial marble reception desk is a smart and stylish investment for any business that wants to create a welcoming and impressive reception area. With its versatility, durability, and aesthetic appeal, an artificial marble reception desk can enhance your workspace's functionality, image, and value. So, why settle for a bland and outdated reception desk when you can have a sophisticated and durable artificial marble reception desk? Upgrade your workspace today and see the difference it makes.