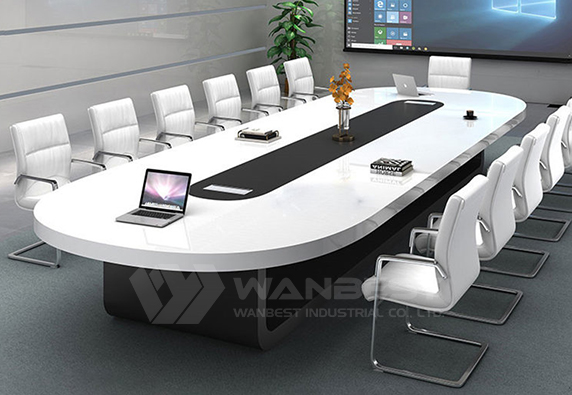 My Blog
sales@wbstone.com
. August 26, 2023
The importance of a conference table for a company cannot be ignored. It is an important place for internal and external communication within the company.
For employees' internal communication,employees can discuss issues, share ideas and solve problems together at the conference table. Thereby it can promote cooperation and develope team spirit.
For the company's external cooperation, the conference table is an excellent platform for information sharing.On one hand , it allows participants to discuss together, make progress by discussion. On the other hand, it can also improve the quality of decision-making. To promote cooperation and problem-solving.
A conference table is one of the essential furniture for a company. Let's discuss different types of conference tables and their characteristics. So that you can choose a more suitable meeting table for your conference room.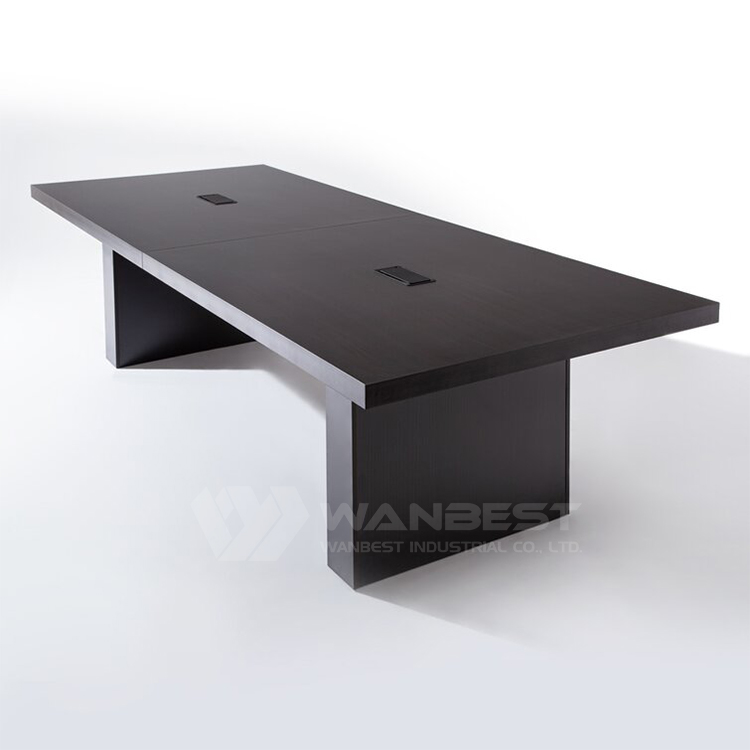 The conference table included: rectangular, square, round, U-shaped, boat shaped, and modular.
1. Rectagular conferecnce table:
The rectangular conference table is the most common type, and most company's meeting rooms have it. The length is usually around 4 meters,the height is about 0.7-0.8M,the width is about 1.2-1.4M.This size usually suitable 10-12 people. Usually it was used in a large meeting room.This type of conference table usually is made of solid surface or wooden.These material make the tables has more longer service life and more luxury appearance.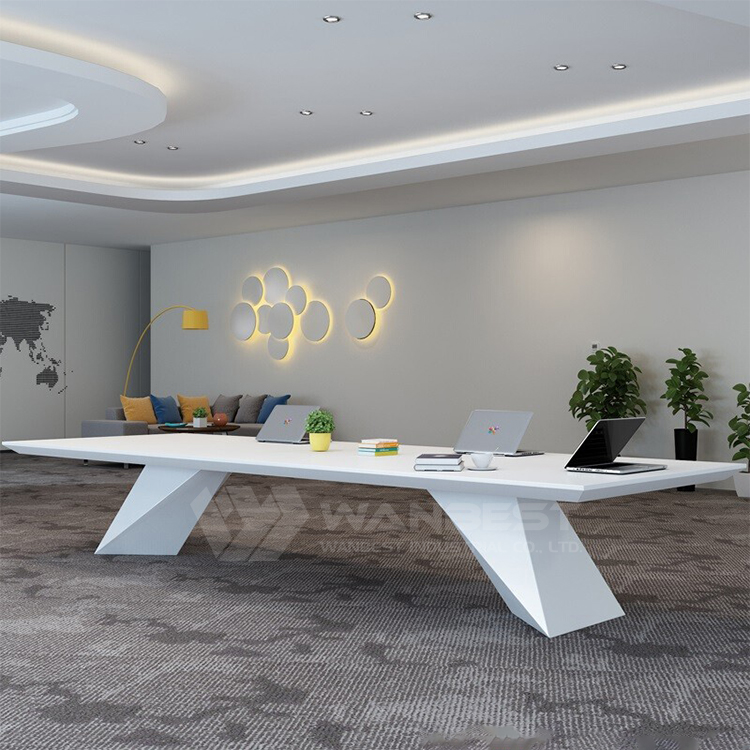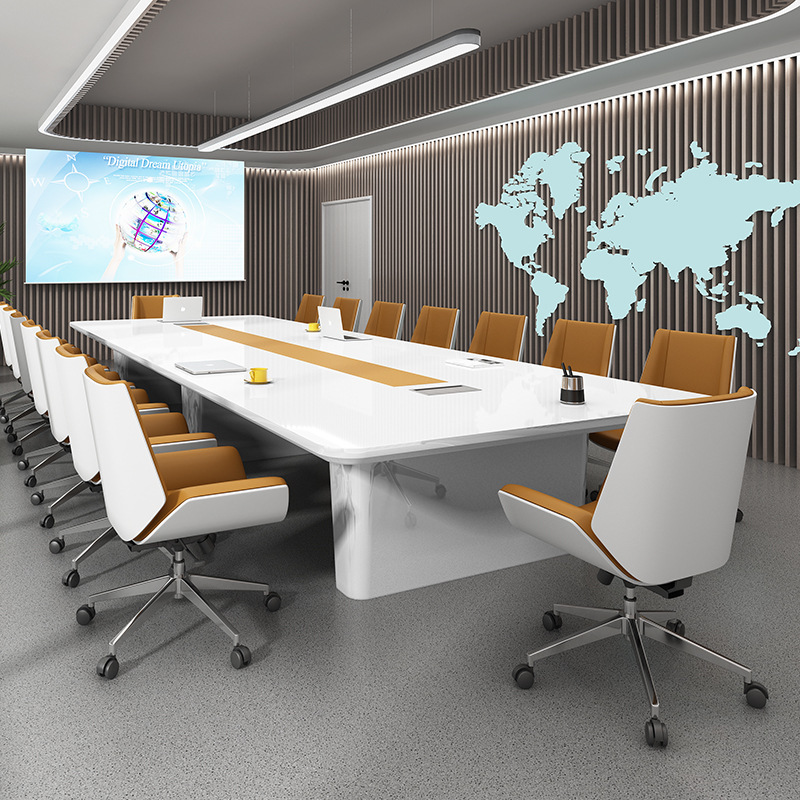 2. Square conference table:
The square conference table is suitable for a small meeting between departmental groups. This type of table can be equipped with a hydraulic lifting device to adjust its height, and the table leg can also be equipped with pulleys for easy movement. It has the characteristics of light weight and easy to move, and it can also be easily spliced into a long table according to the number of people.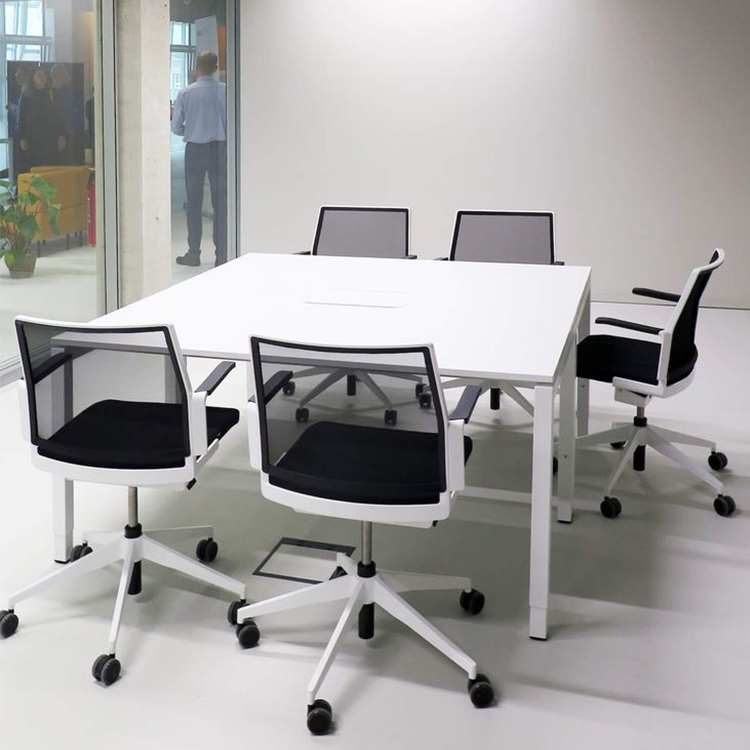 3. Round conference table:
The round meeting table usually has no obvious edges and corners, and no concept of a primary or secondary seat.It usually means equal and open communication. Small round tables are a good choice for small businesses, suitable for face-to-face communication with 2-3 people.On the round conference table, people have relaxed and equal conversations, which is very suitable for job interviews and discussions.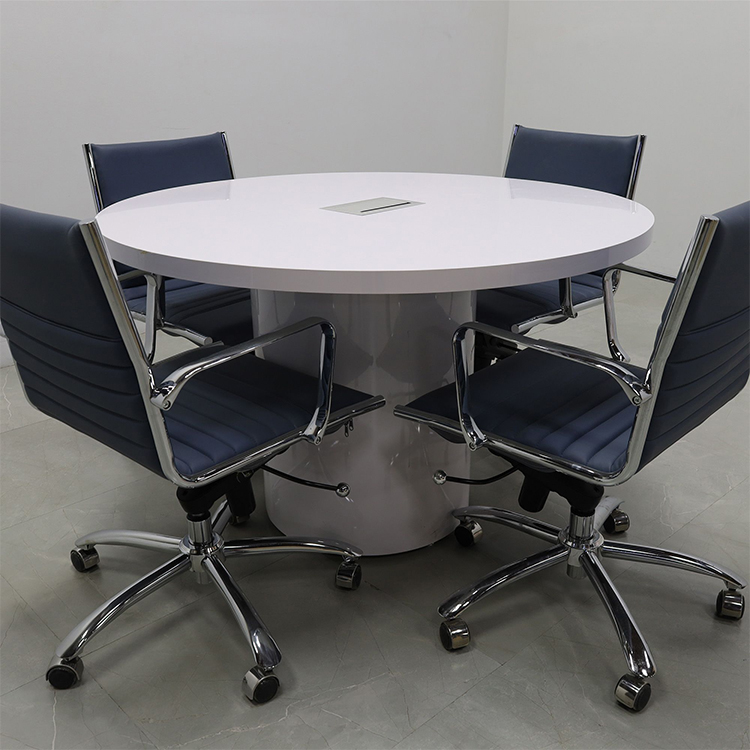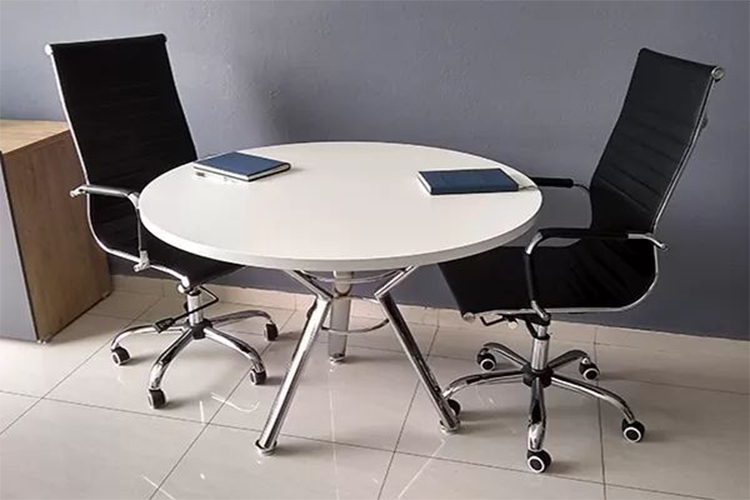 4. U-shaped conferece table:

This type of conference table is suitable for video conferencing and course training, etc. The focus of the U-shaped conference table is generally at the opening, and the conference host stands at the opening to give a presentation. Every participant can clearly see the presentation materials, and can also communicate with the meeting host without block. This type of conference table can increase communication and interaction among attendees.
5. Boat shaped conference table:
As the name suggests, ,the shape of boat shape conference table is somewhat similar to the ship.They have a wide middle section and tapered ends, and their sides are usually curved arcs. The boat shaped conference table has a more modern and elegant appearance, suitable for various conference styles.
6. Modular conference table:
The modular conference table is consist of multiple separate partial tables. Its most prominent features are flexibility and adaptability.It can be arranged and combined according to needs. It can also combine and arrange tables of different shapes according to the working environment and needs.For ease of movement, its table legs can be equipped with pulleys.
In addition, customized conference tables can also be chosen. If you need a customized conference table, we can also custom accessories for you.For example,high-quality hardware accessories,power sockets, USB ports, and cable management systems. Also,we can also design a more suitable size table for your conference room.For example, if you have a 12 'x 12' room, we suggest choosing a 6 'x 6' table.This size will let your conference table perfectly suitable for your meeting room and meet your needs.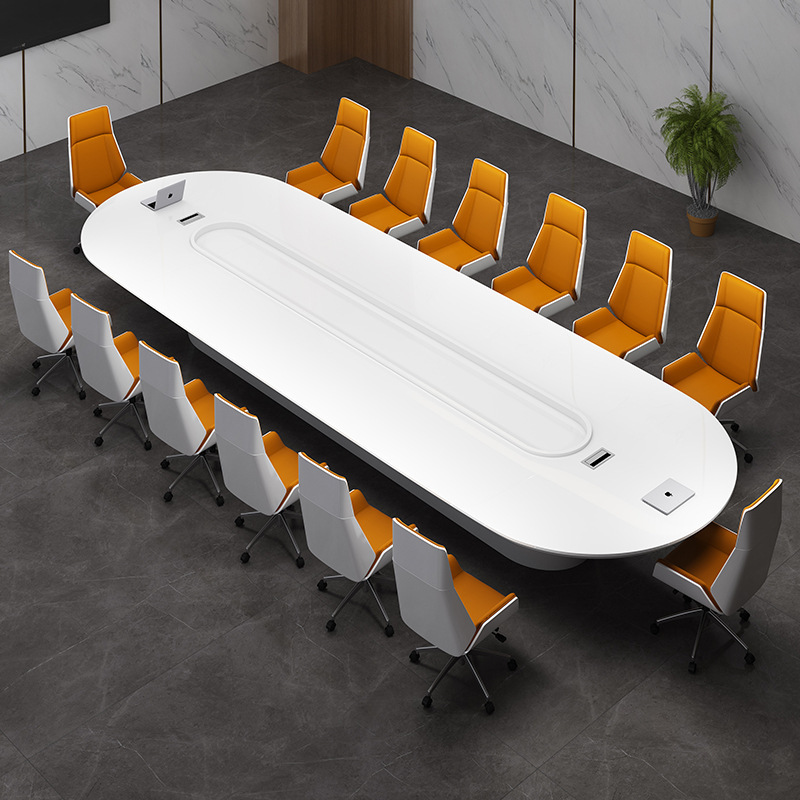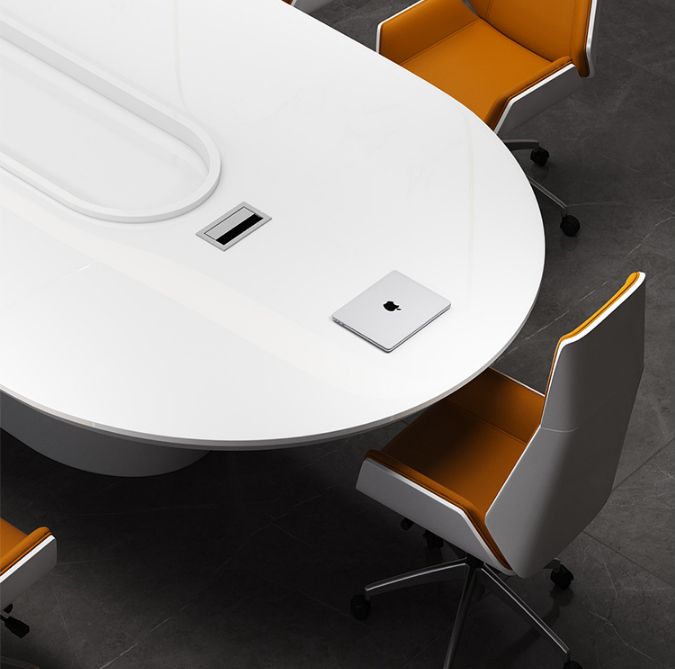 When choosing a conference table, there are many factors to consider. For example, the size of the conference room, the number of attendees, and the required functional requirements.By understanding the different types of conference tables and their specific characteristics, you can choose the most suitable one for you.
In short, different types of conference tables have different characteristics, and we need to choose according to different office environments.