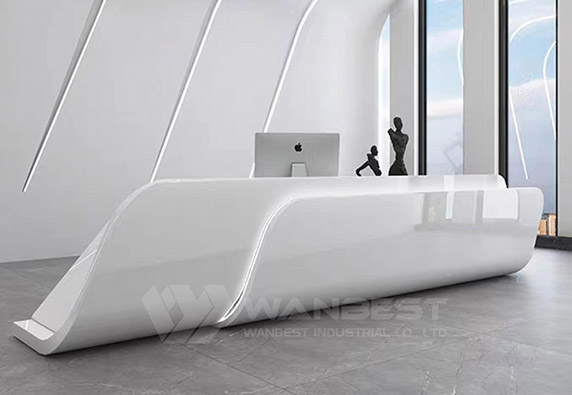 My Blog
sales@wbstone.com
. April 25, 2023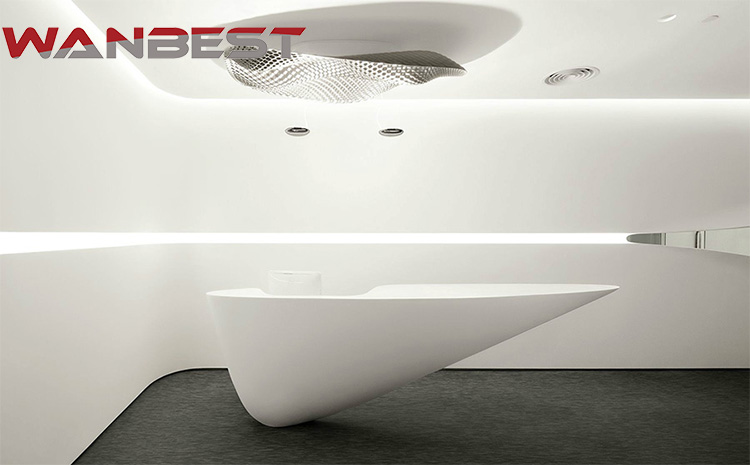 In today's society, companies attach great importance to corporate image. The reception desk, as an important part of the company's facade, requires attention to detail and quality in its design and materials. As a high-end and atmospheric decorative material, marble is undoubtedly the best choice for reception desk design. Below, I will introduce the advantages of marble reception desks and recommend several classic styles of marble reception desks.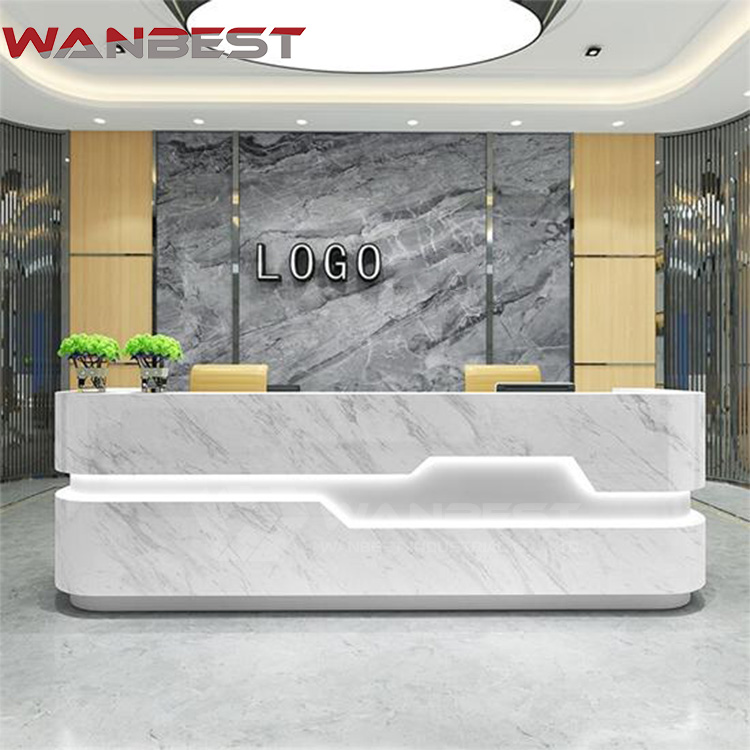 Advantages of Marble Reception Desks:
1.High-end and atmospheric: As a noble material, marble has a high-end texture and feel, making the design of the reception desk more noble and atmospheric.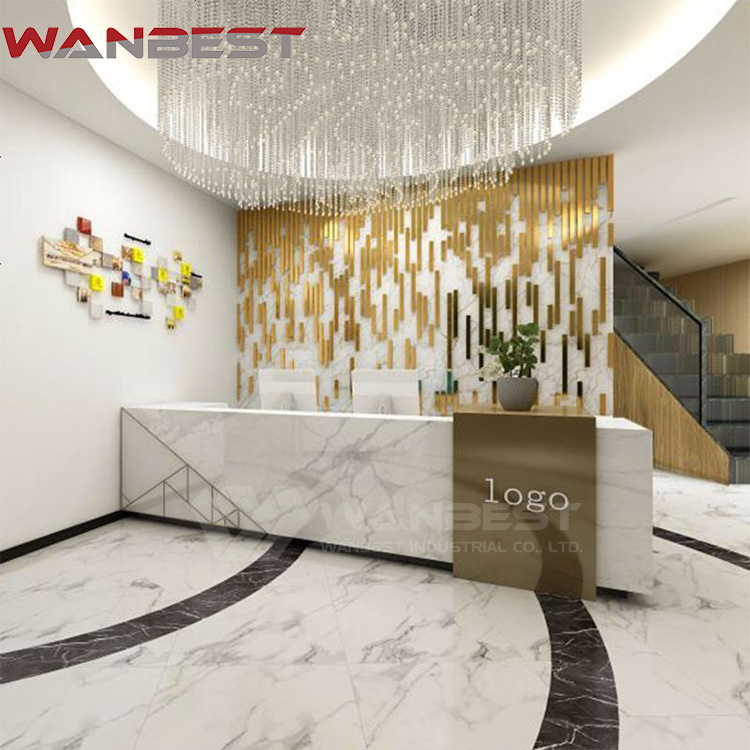 2.Durable and easy to clean: Marble has many excellent properties such as abrasion resistance, high temperature resistance, fire resistance, and stain resistance. Therefore, marble reception desks are not only beautiful but also very durable and easy to clean.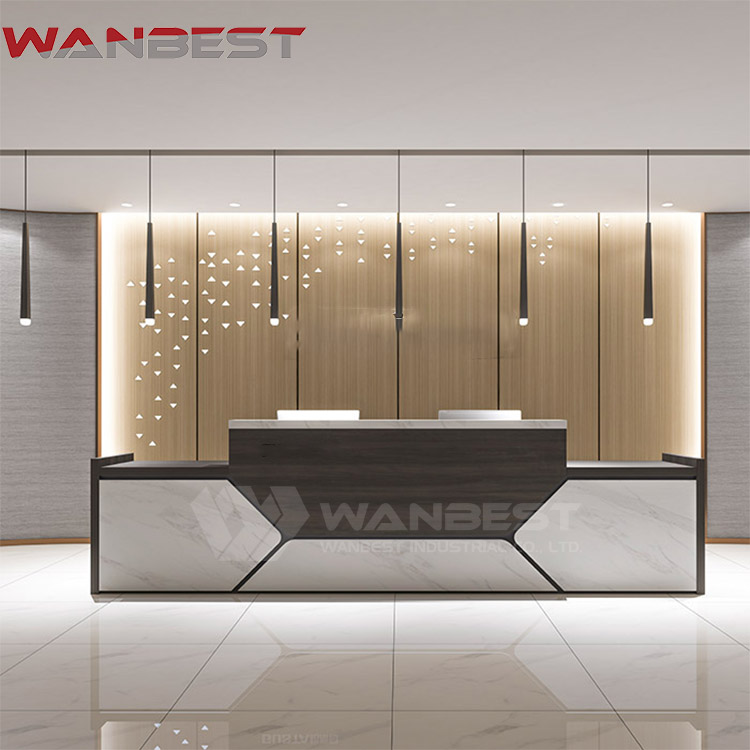 3.Unique and beautiful: Each piece of marble has unique textures and qualities. Therefore, each marble reception desk has a unique aesthetic effect, and can be customized according to the branding and needs of different companies.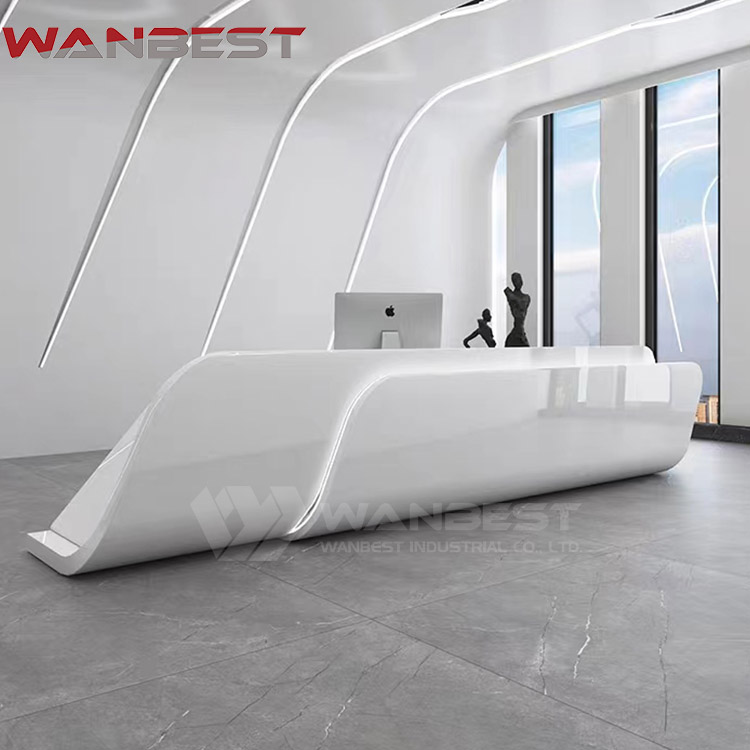 Below are several classic styles of marble reception desks:
1.Square Marble Reception Desk: This style is simple and generous, suitable for occasions where the company's image requires simplicity and clarity, and facilitates communication between guests and reception staff.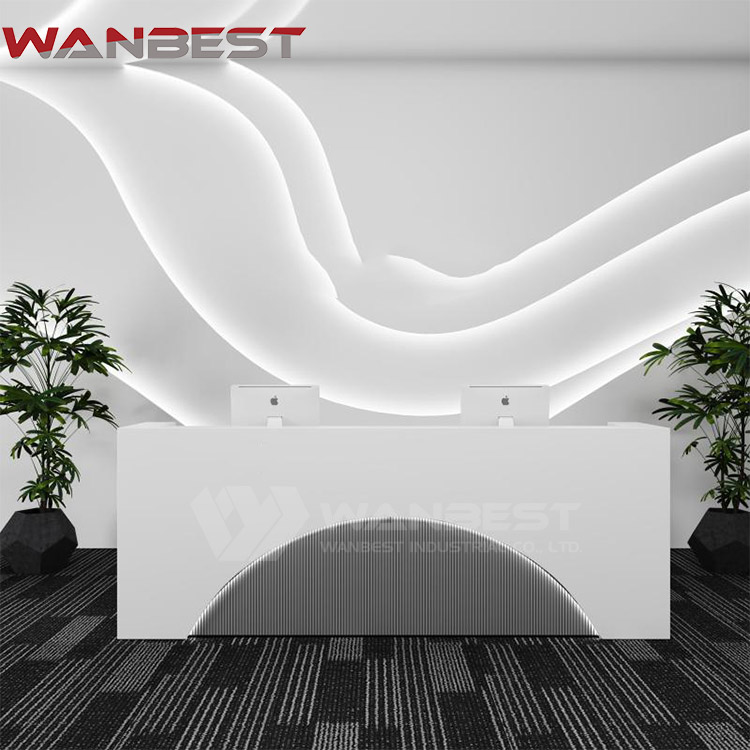 2.Curved Marble Reception Desk: This style of reception desk has a beautiful curved design, which better reflects the company's taste and style, especially suitable for high-end business occasions.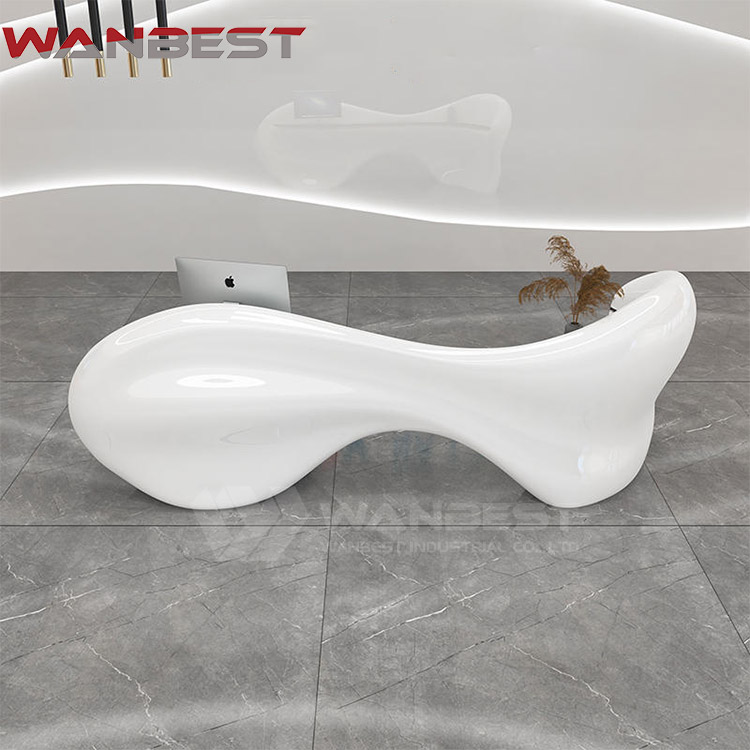 3.Uniquely Designed Marble Reception Desk: Designers can create innovative designs based on the company's image and needs, making the marble reception desk more personalized and unique in appearance, further enhancing the company's image and brand value.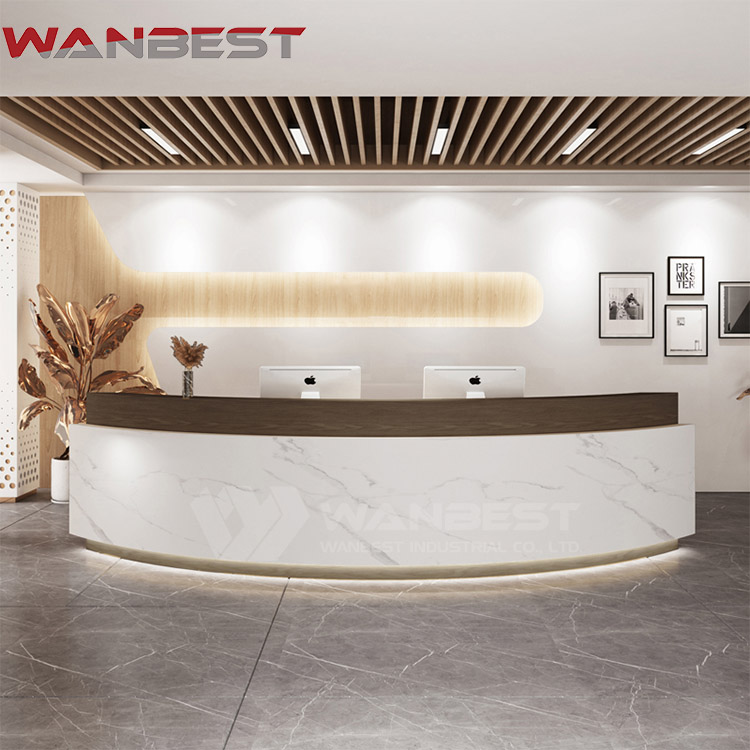 In conclusion, the marble reception desk is not only a decorative material, but also a reflection of culture and taste. Choosing a high-quality marble reception desk can enhance the company's image and competitiveness, and also improve the company's brand value.