Cilent:F.LLI BARLOTTA S.N.C
Address: Italy
Products: Bar counter
Finished Time:Dec. 2018
Time of receipt:Jan. 2019
The video of products:
The 100% satisfication and feedback from our Antonino (Italy) client. Thanks!!
He found us through alibaba platform.
According to the specific needs of the Antonino, we drew 3D drawings, confirmed the
cost and related issues of transportation, and finally concluded the deal.
All of the pictures shown here are on-site installation by customers.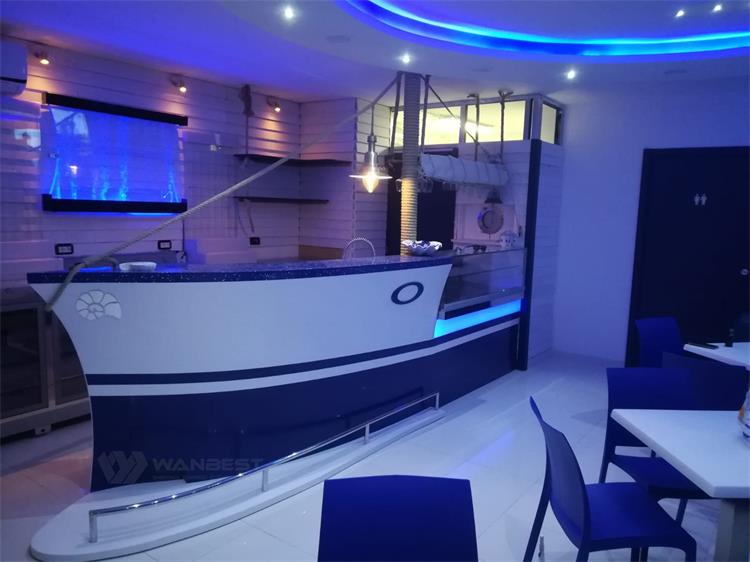 As a supplier engaged in solid surface furniture industry for 5 years, we are most happy not to say
how much money we can make from our customers, but to do our best to provide customers with the
most satisfactory products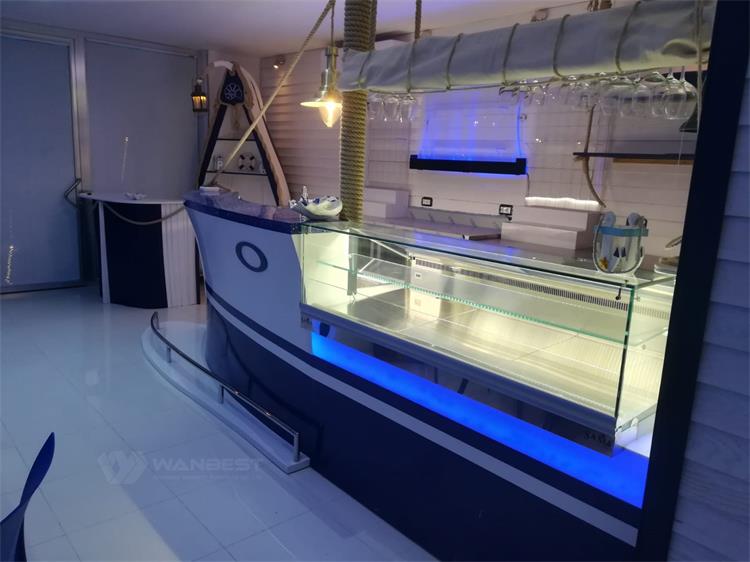 Thanks again! We will continue to strive to bring more satisfactory products to
our customers!
More details about bar counter: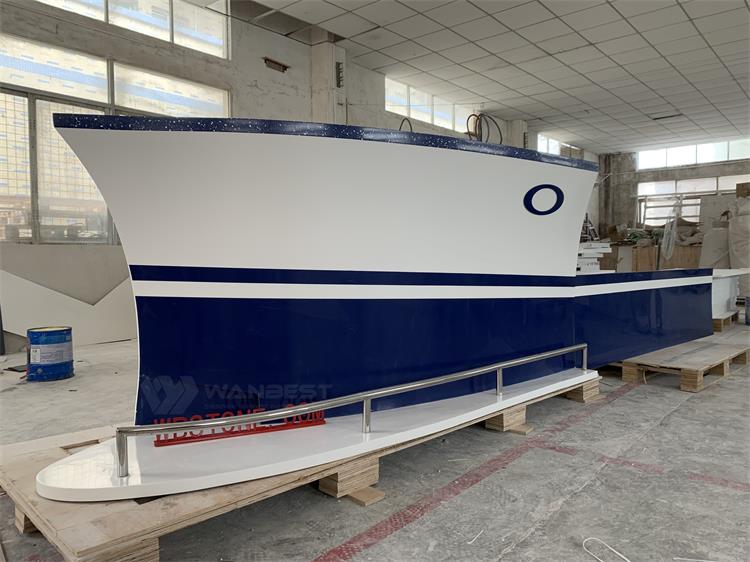 The color of artificial stone bar counter top is star blue and the body is blue and white.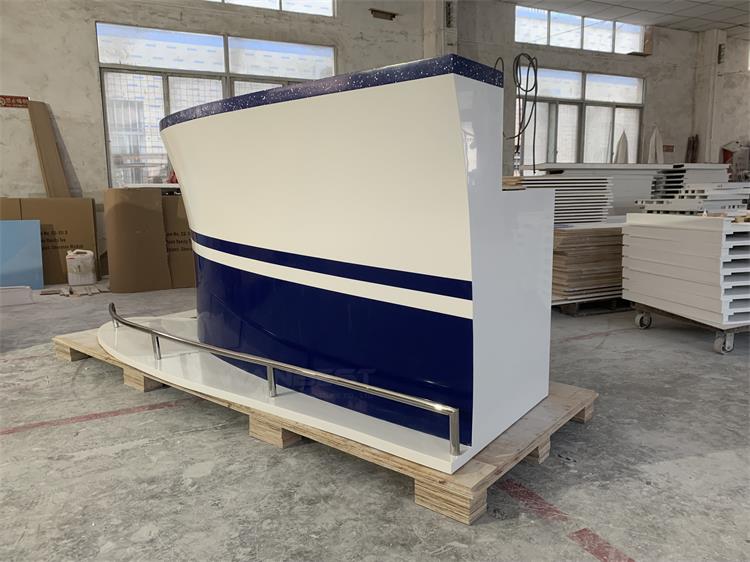 The bar counter kicking is stainless steel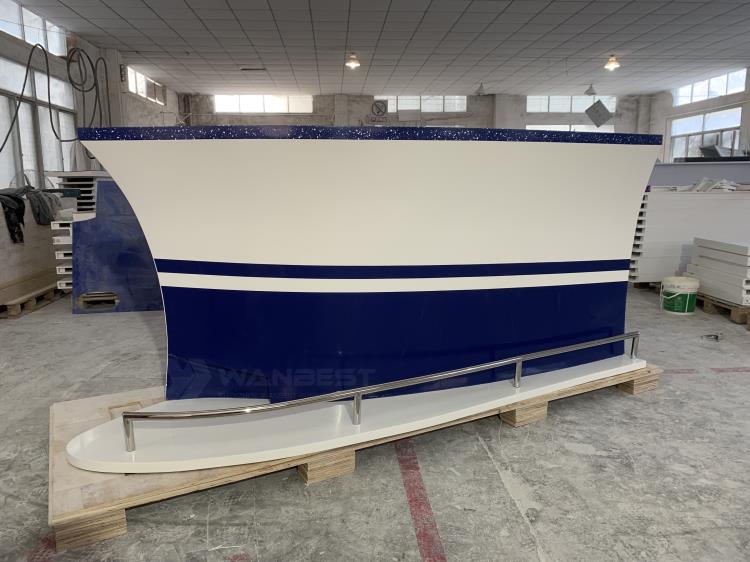 If you need add any LOGO, we can do it.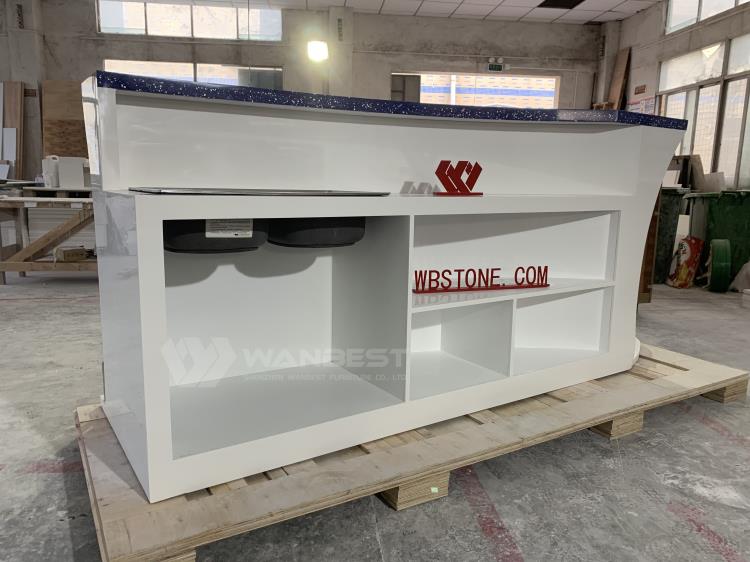 There are 2 wash basins behind the bar counter.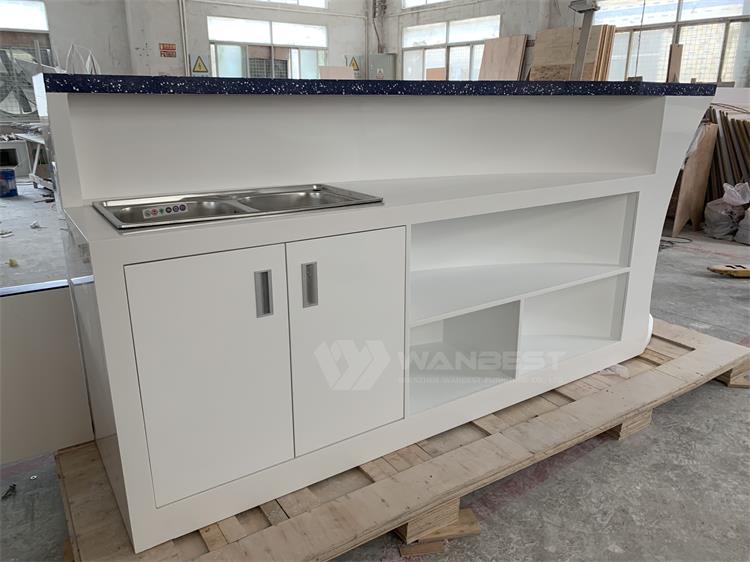 There is an arc outside design on the right side of the bar.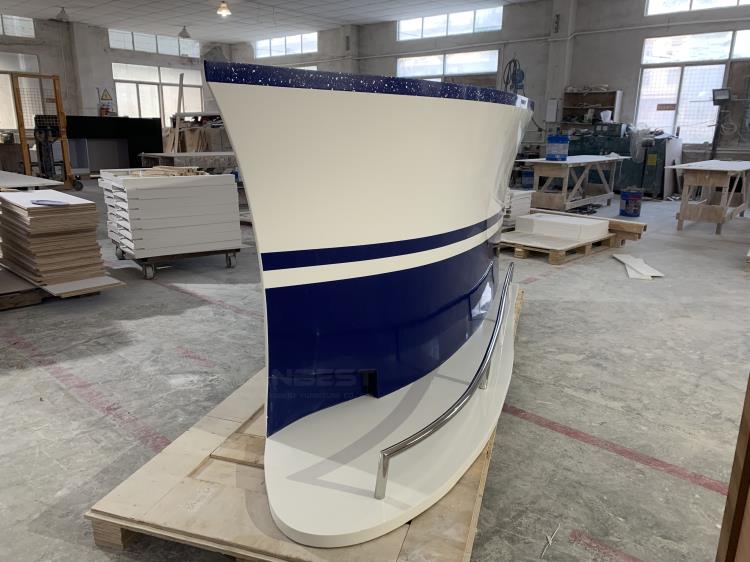 More details about bar counter, looks very nice!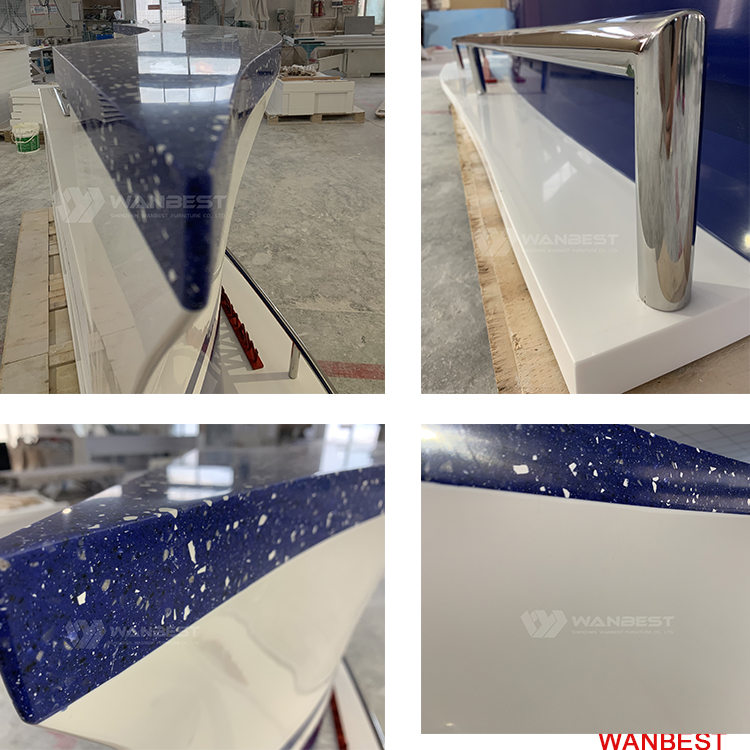 Welcome to ask for catalog and price list, your inquiry will be replied in 12 hours.
Thanks in advance your inquiry~