Cilent: Mr. Wai Soo
Address: USA
Products: Bar counter
Finished Time:Sep. 2017
Time of receipt:Nov. 2017
Show you more product photos: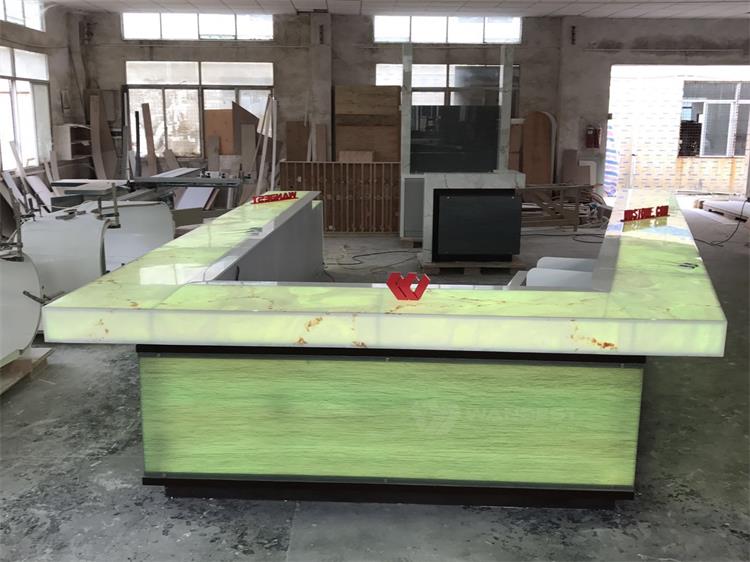 The counter top is artificial stone, and the counter body is translucent stone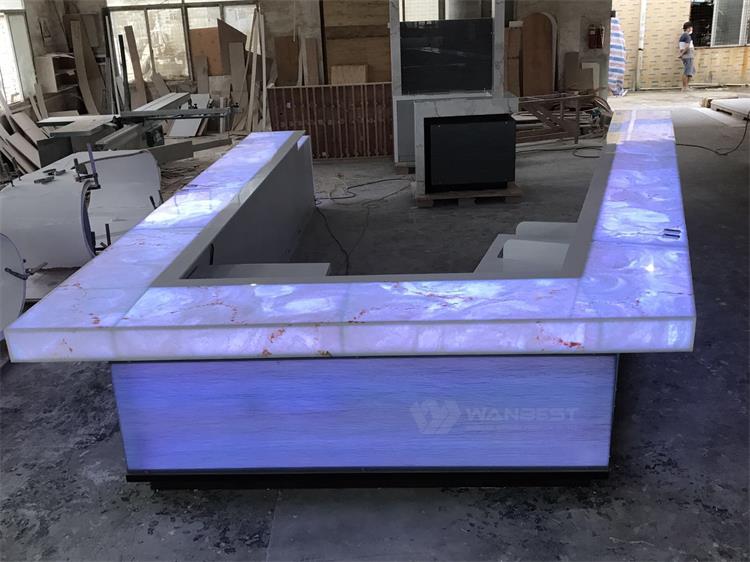 Is it spectacular to see such a large bar?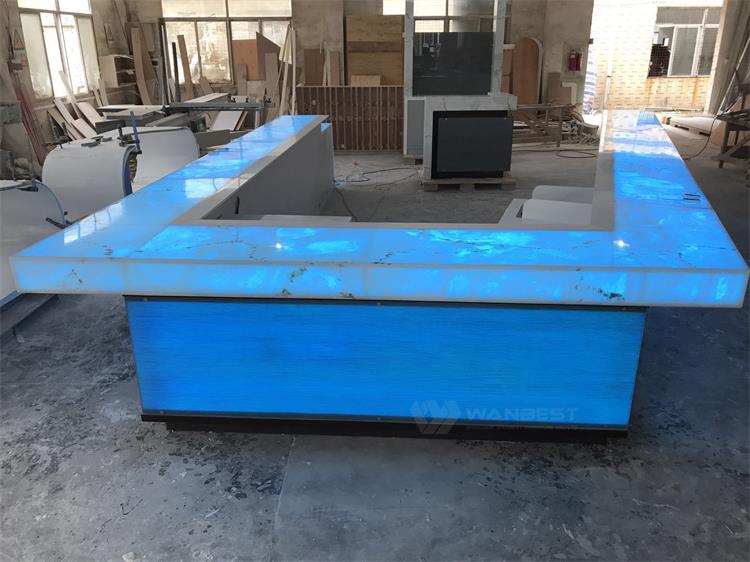 RGB lighting can display a variety of colors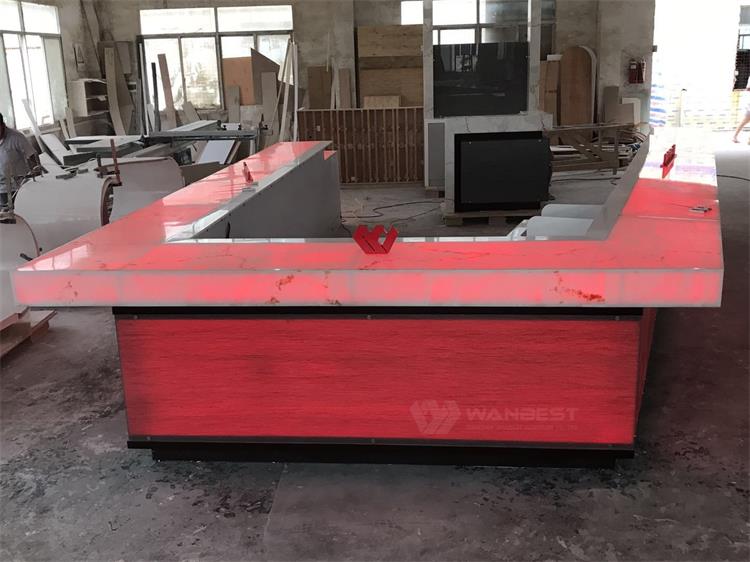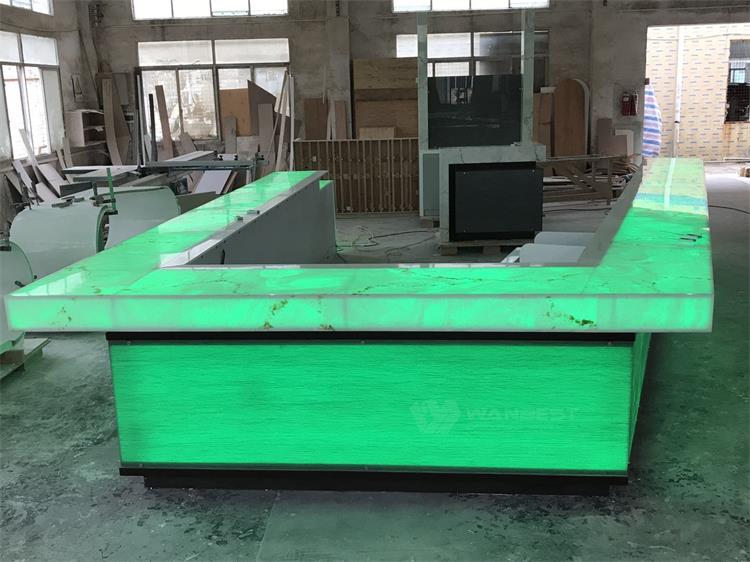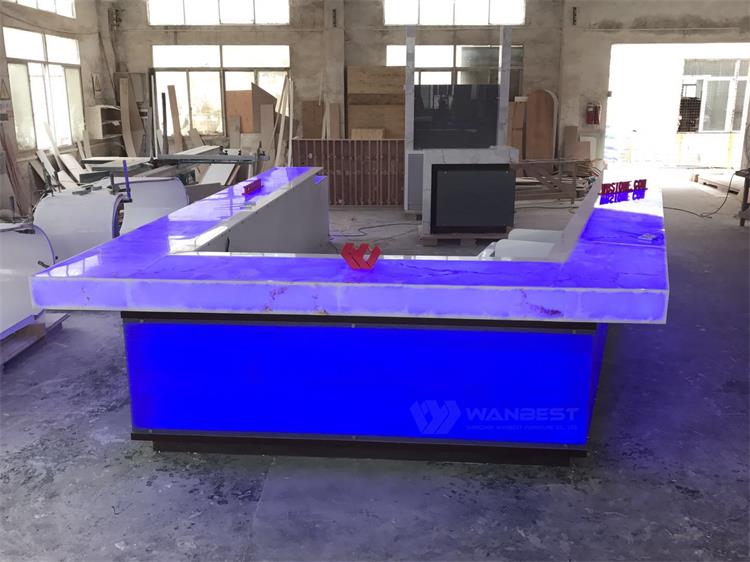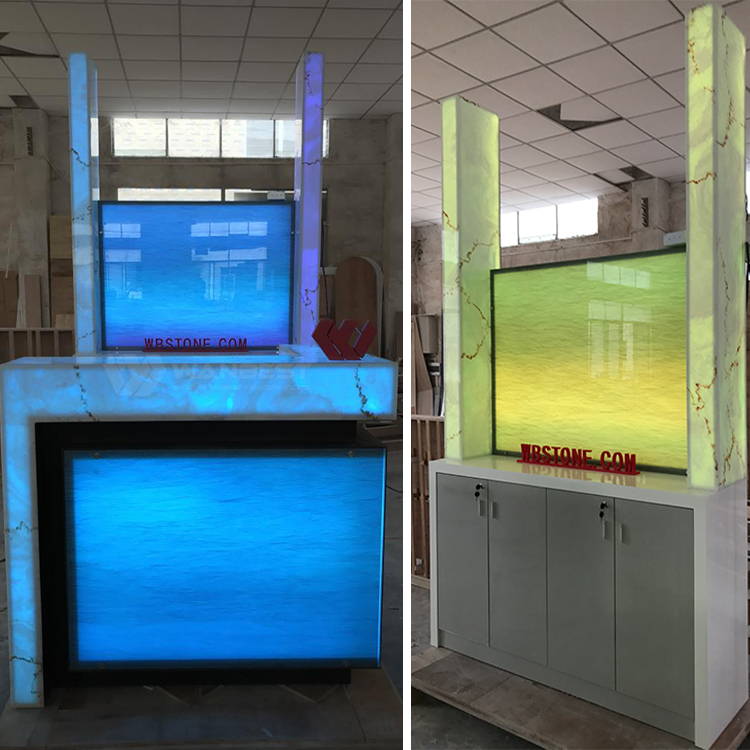 The details show the details of our workmanship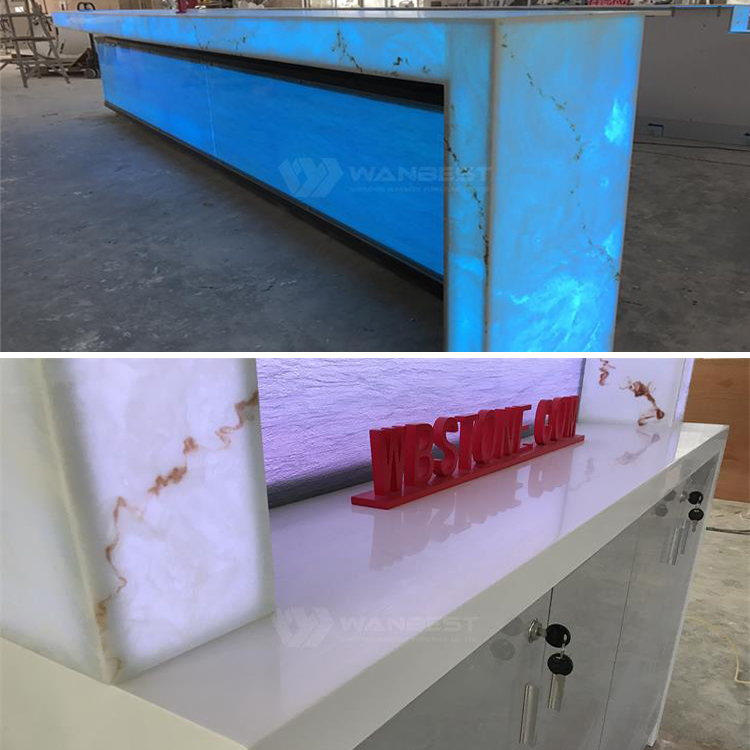 We guarantee your 100% satisfaction on all of our products.
If you have any problem with your purchase, please let us know immediately and give us
a chance to resolve until you are satisfied.
If you still don't know how to choose the bar you want, click the following link to find out:
https://www.wbstone.com/info/do-you-know-how-to-choose-good-bar-counter_i0052.html
Thanks in advance your inquiry~