Sweden Mega Gastronomi AB Custom Bar Counter Manufacturer
Client: Mega Gastronomi AB
Address: Sweeden
Products: Restaurant Bar Counter Back Cabinet Dining Table
Finished Time: November 2014
Description:
The old bar counter in the restaurant, our designer had been sweden to measure the size and check the condition of work site.

After measure the size and discuss the design with client. We made the 3D drawing for checking.
In the 3D drawing, we can view the 360degree of bar counter,including every details of equipement,
drawer,cabinet, sink,faucet wine rack etc.
After confirming the 3D drawing, we are start to producing the bar counter. The counter top and body
of bar counter is made of corian solid surface ,the color client chosen is corian vanilla NL114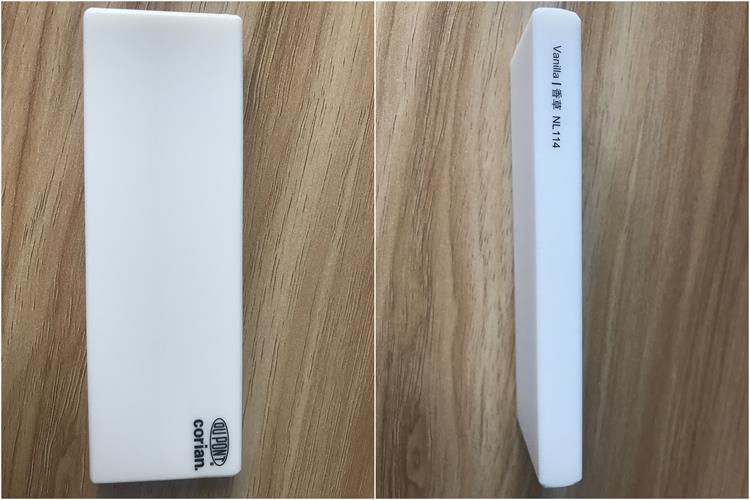 The bottom of the bar counter is #304 stainless steel. Its in order to protect the bottom form water
and people kicking.
Below is the photo of producing in our factory.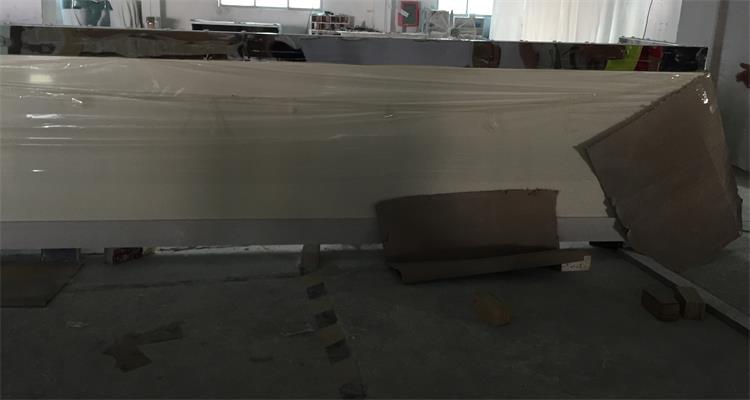 After a 20day shipping in the seas, the products have been installed well in the restaurant.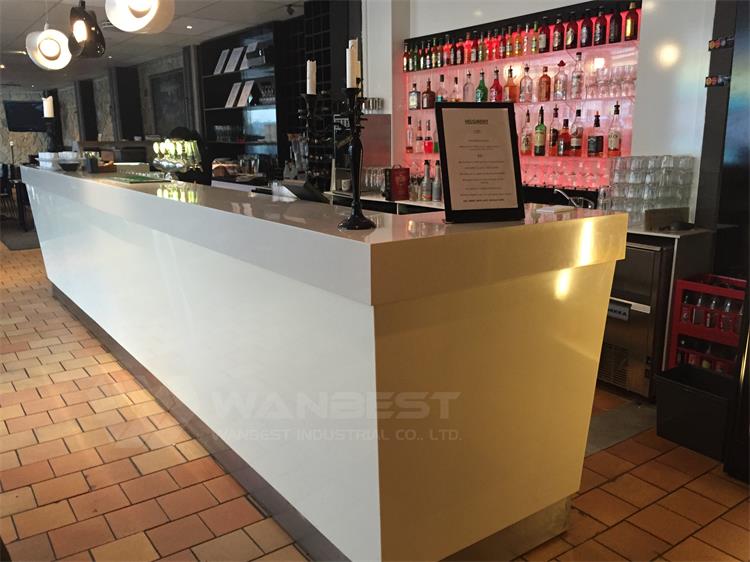 This restaurant is a very good restaurant in Sweden. It have got many awards of food.
The back cabinet for cup and machine is made of HPL wood.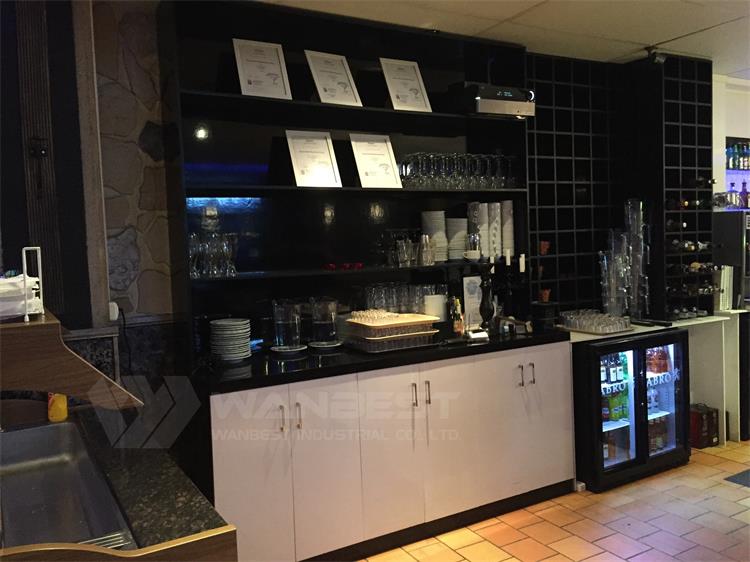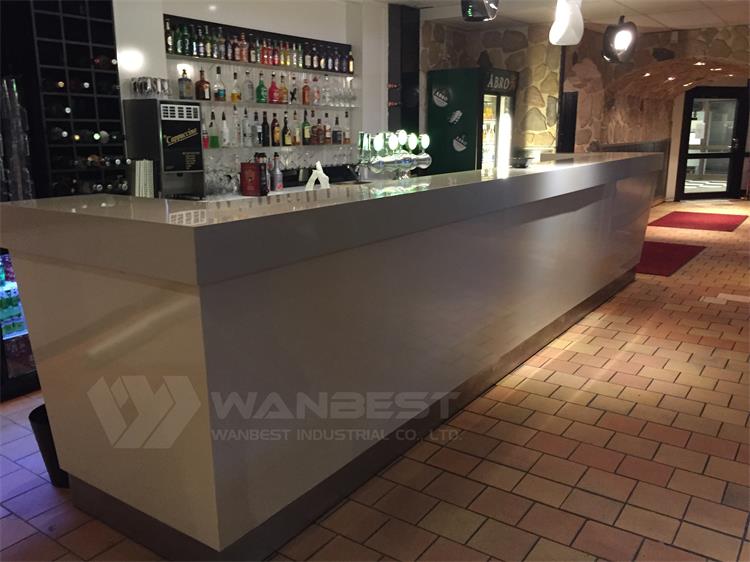 The sides view of the restaurant bar counter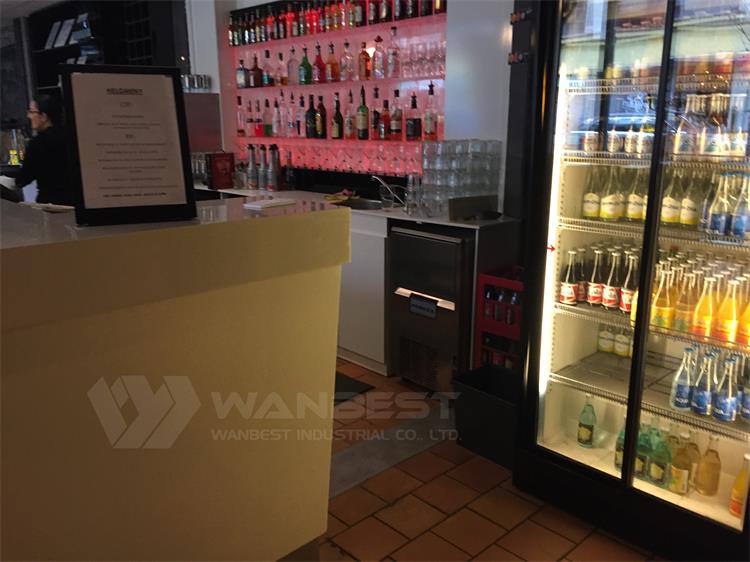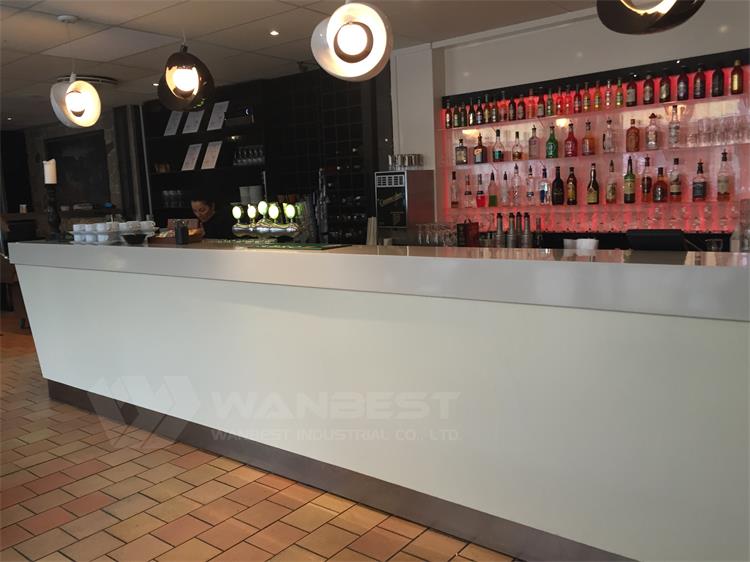 If you also want your custom solutions please don't hesitate to contact us!