Cilent: Loren Gundersen
Address: USA
Products:Reception desk
Finished Time:Jan. 2019
Time of receipt:Feb. 2019
The video of reception desk:
Large U shape artificial stone receotion desk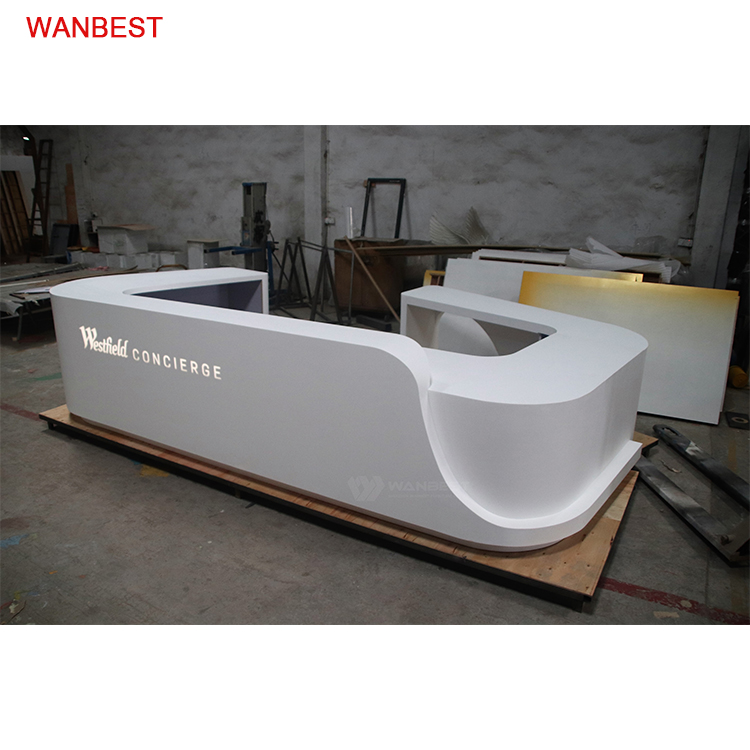 Beautiful line design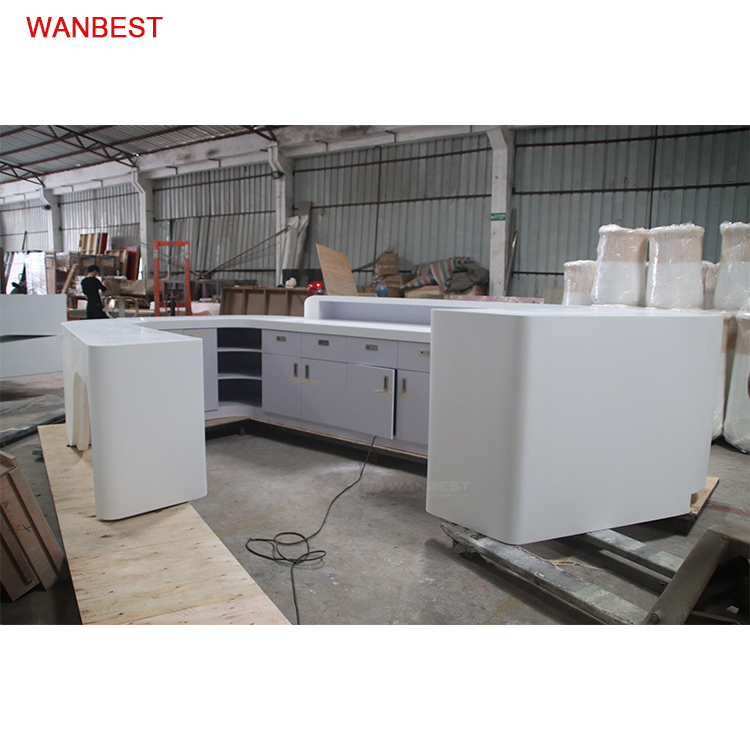 There are many cabinets behind the counter.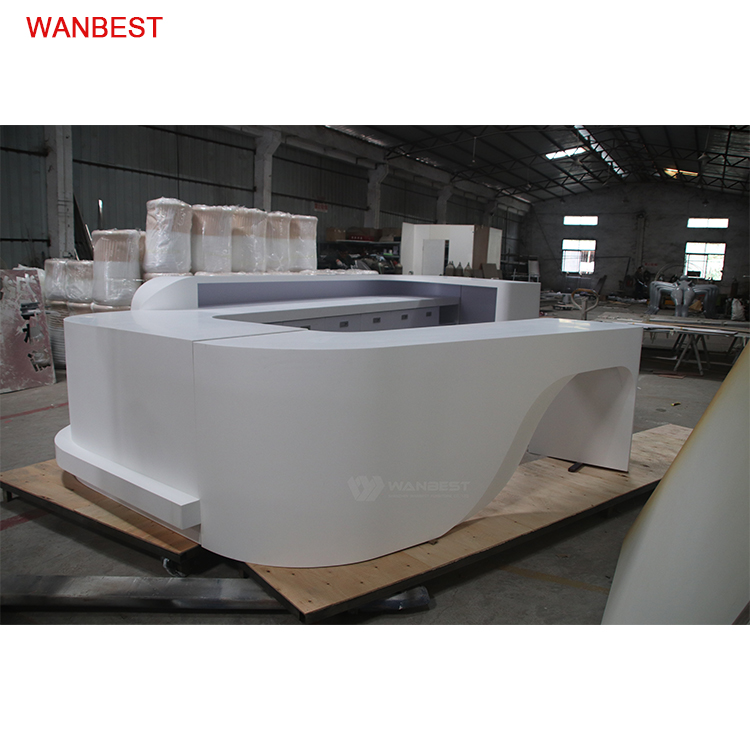 The reception desk is too big, it needs to be divided into 2 sections to ensure the safety of
the desk.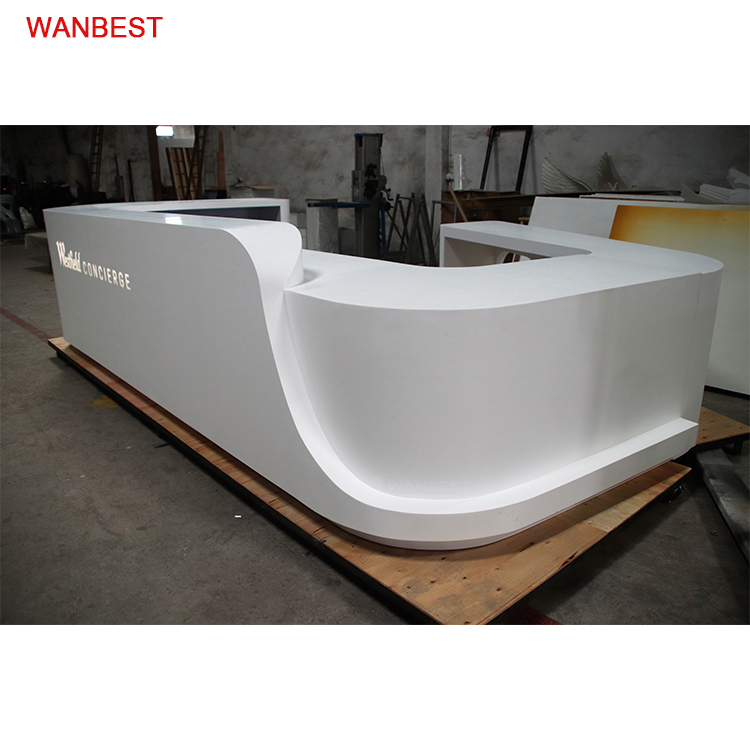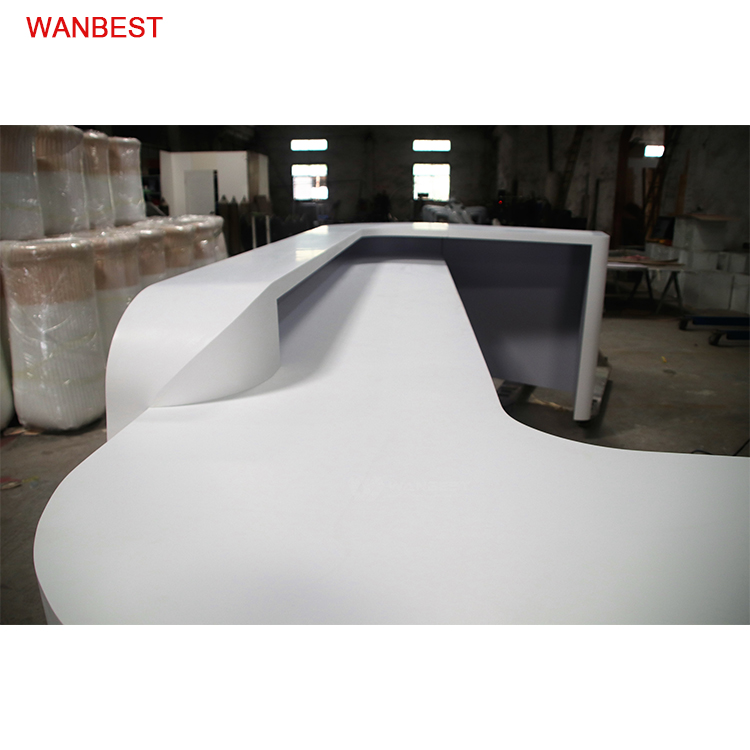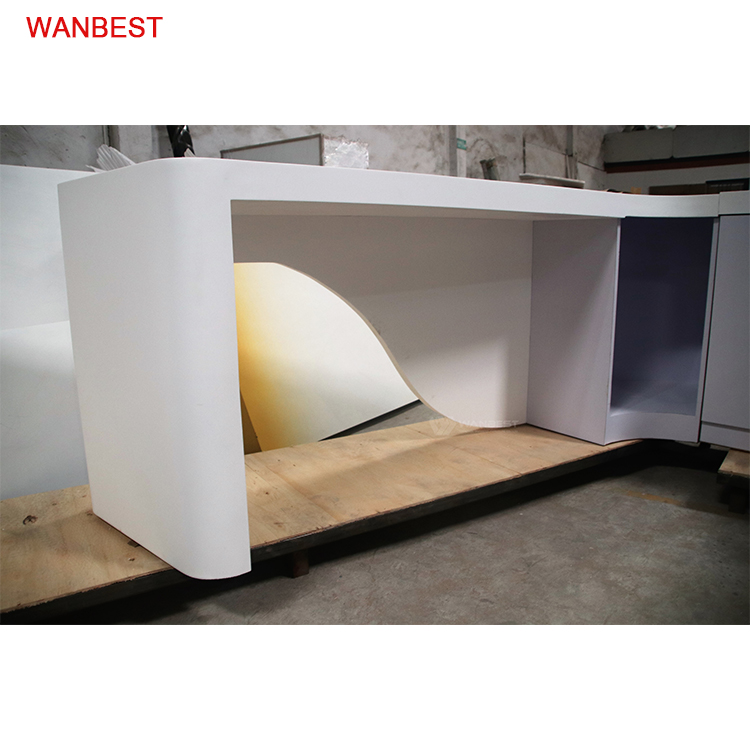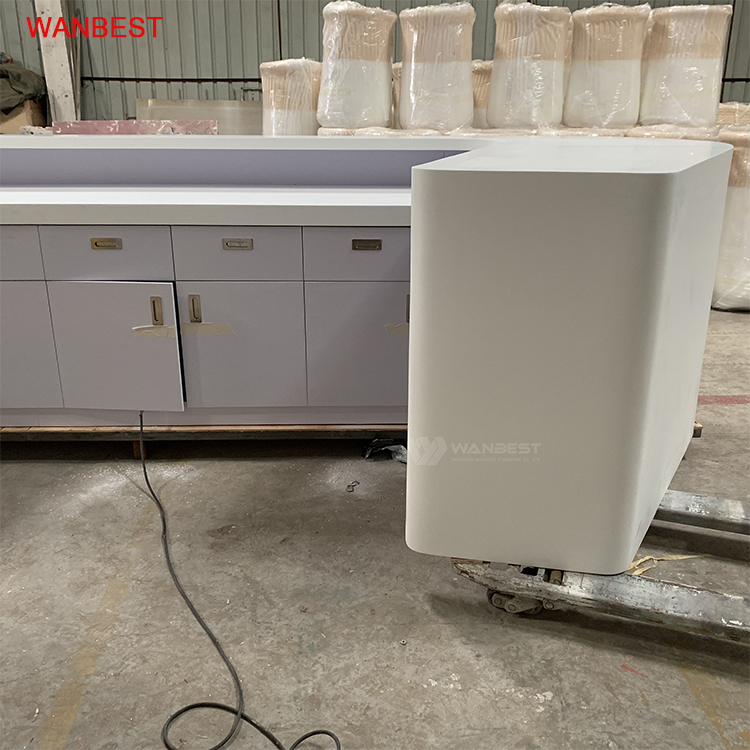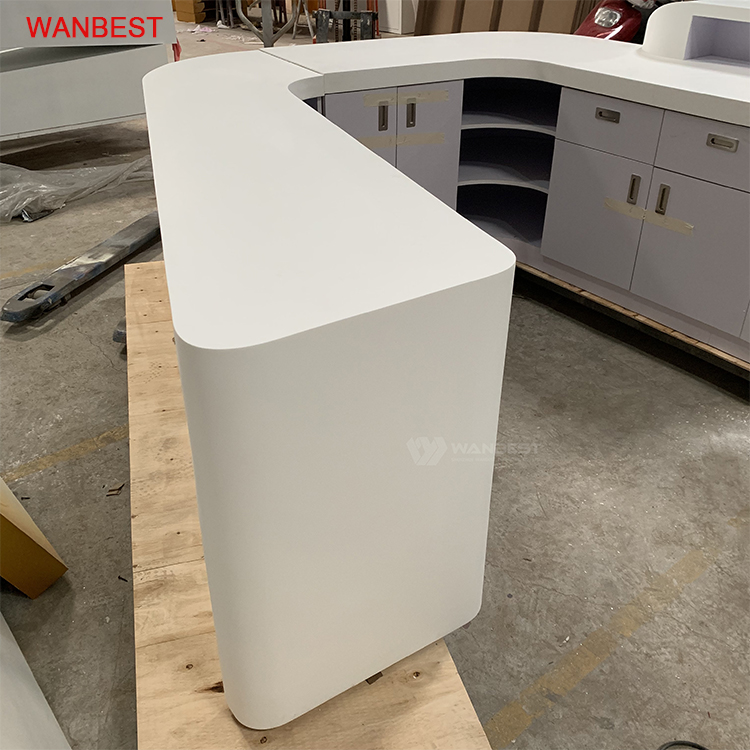 We guarantee your 100% satisfaction on all of our products.
If you have any problem with your purchase, please let us know immediately and give
us a chance to resolve until you are satisfied.