Client: Sergio Santopaolo
Address: Italy
Products: Office Desk
Finished Time:March 2018
Time of receipt:May 2018
Showing the products' pictures:

Office desk-1

This is one of our hot selling office desk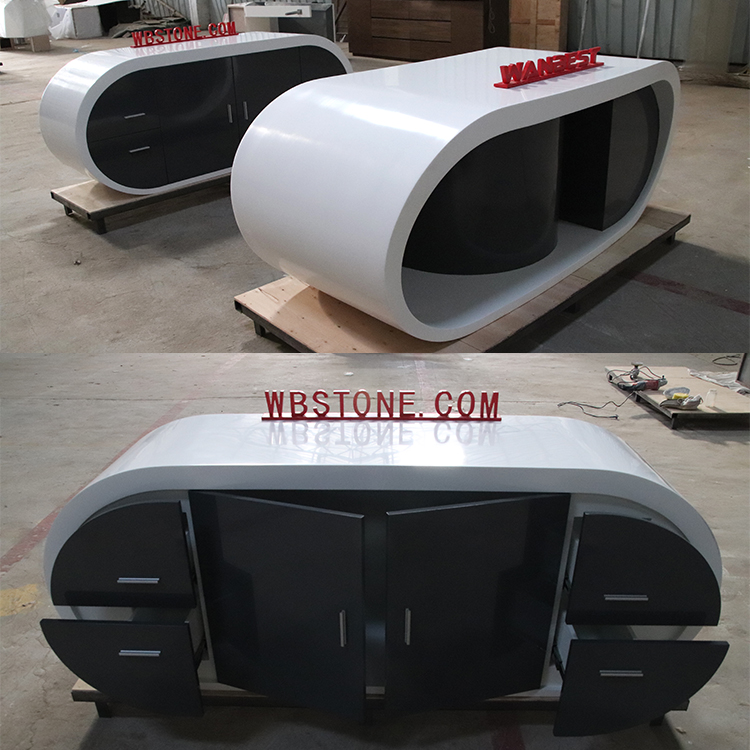 Office desk-2
This desk design is fashionable and simple, but also deeply loved by customers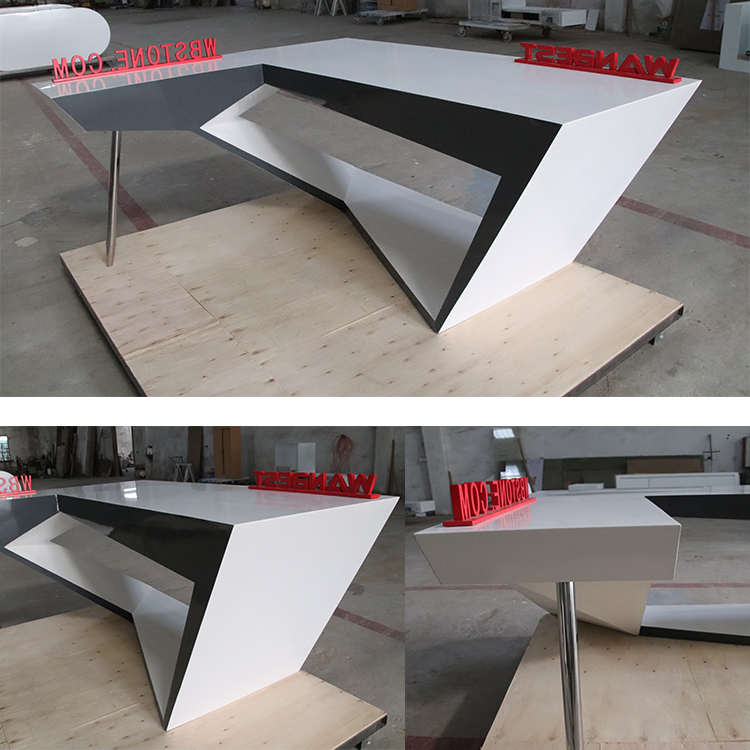 Office desk-3
It's also a relatively new desk, it's look beautiful.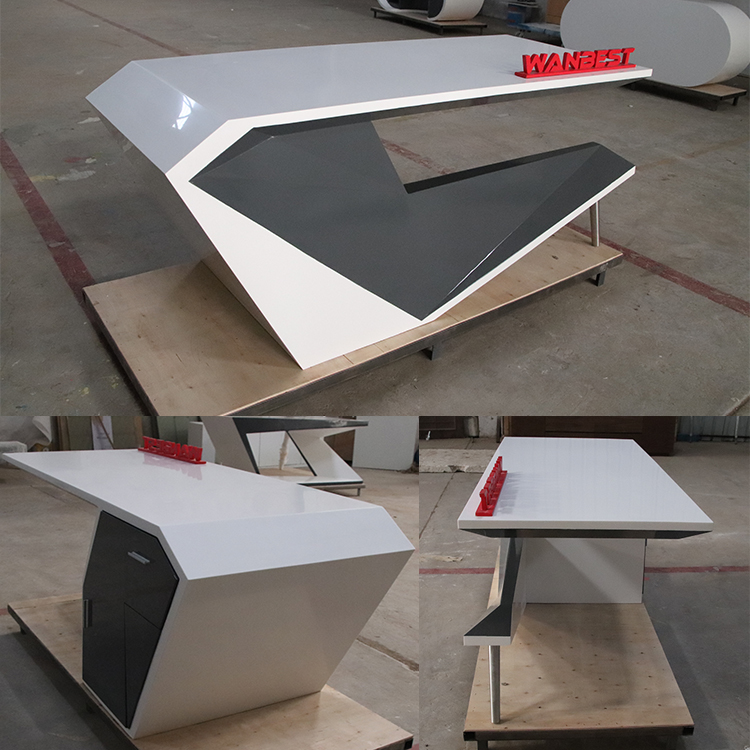 Reception desk
The Inverted Triangle artificila stone reception desk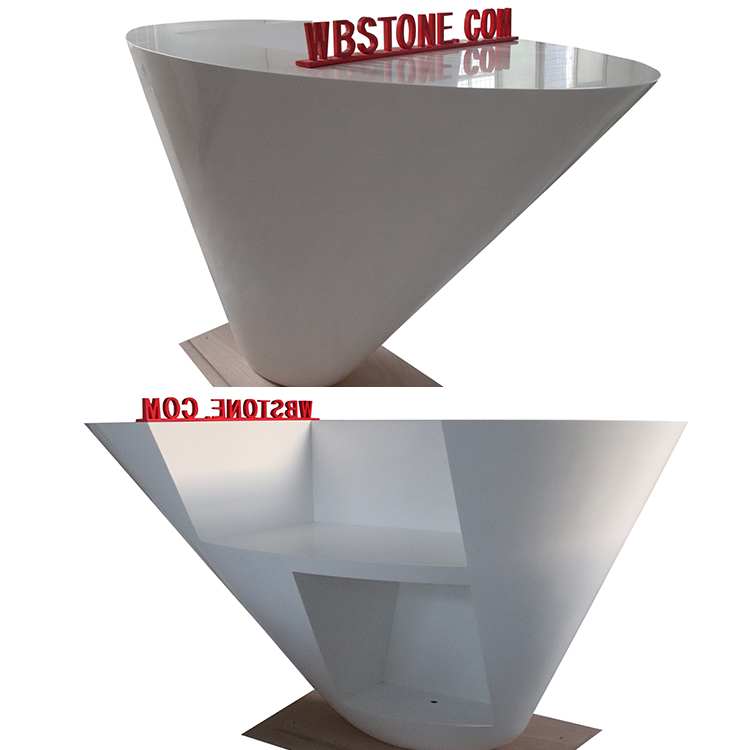 Playing wooden frame. Artificial stone products must first play the wooden frame.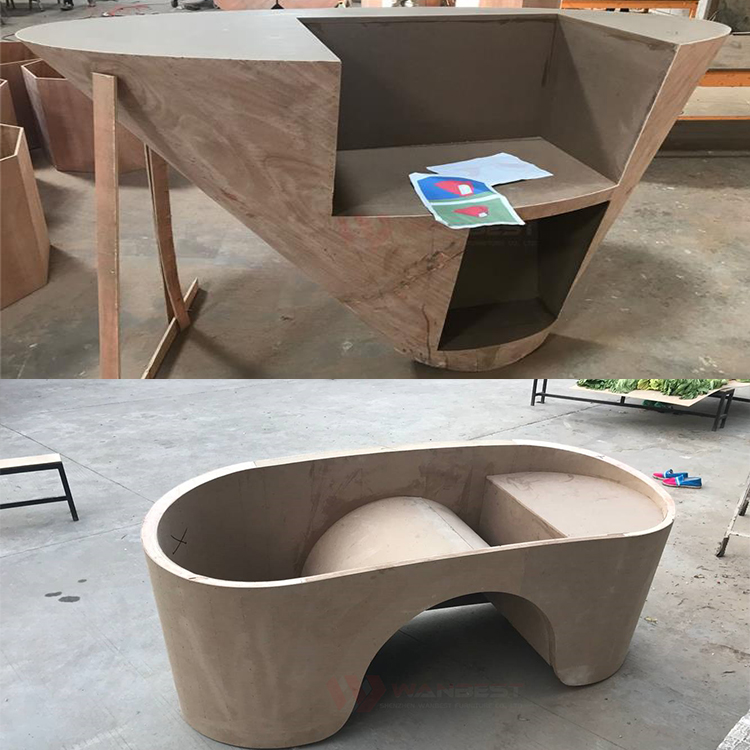 Paste artificial stone. After playing the wooden frame, paste the artificial stone, and polishing, etc.
You can see the following perfect products displayed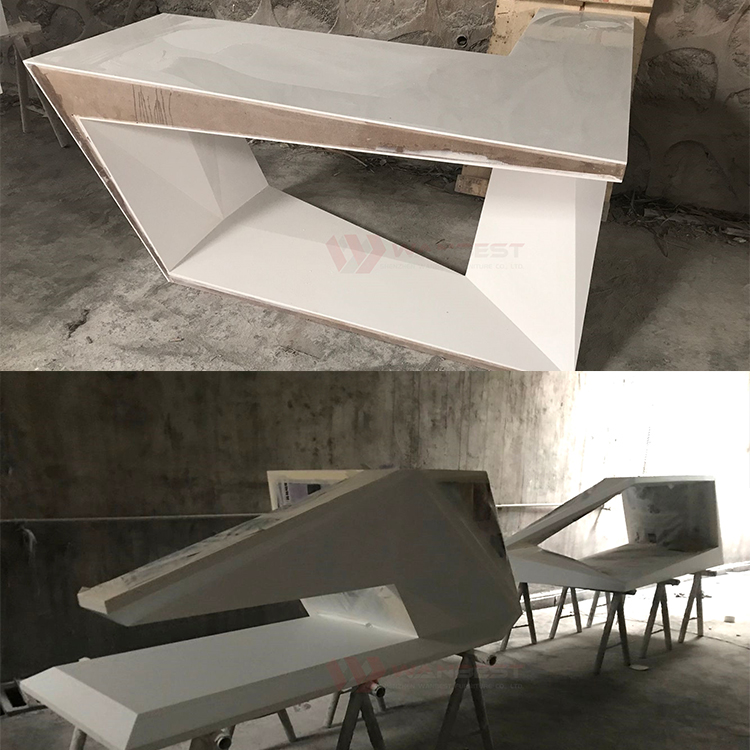 Packaging and loading.
From product production to packaging, transportation, our professional service will make you satisfied.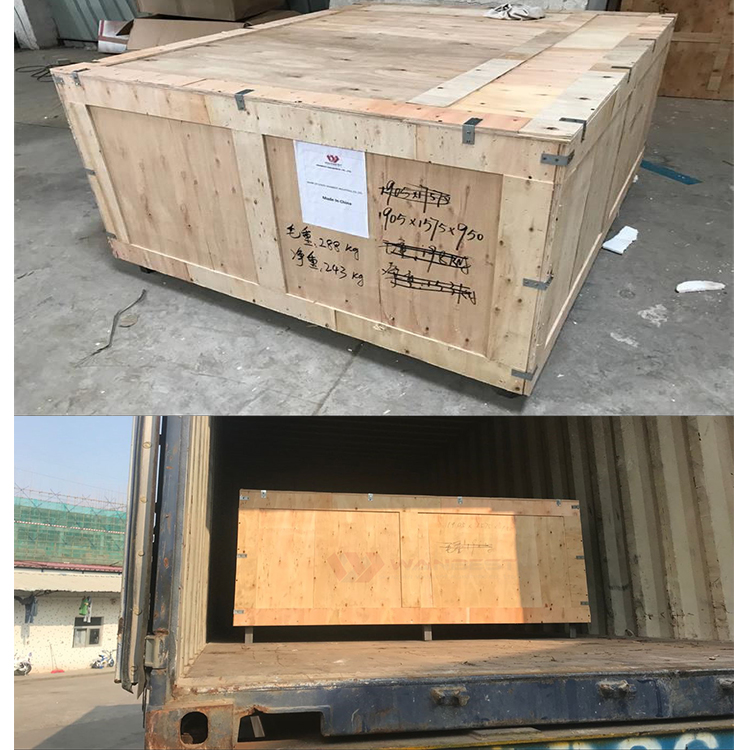 Welcome to ask for catalog and price list, your inquiry will be replied in 12 hours.
Thanks in advance your inquiry~