custom led rustic white modern 2 person reception desk
RE808
Quick Details:
Item No.:RE808
Size: L.3000*W.750*H.1100MM (L.128'' W.32'' H.47'') or Customized
Material: Artificial Marble and wood
Color: Whit or customized
Producing Time: 3 weeks.
Optional: color size drawer etc.
wood marble architecture custom led rustic white modern 2 person reception desk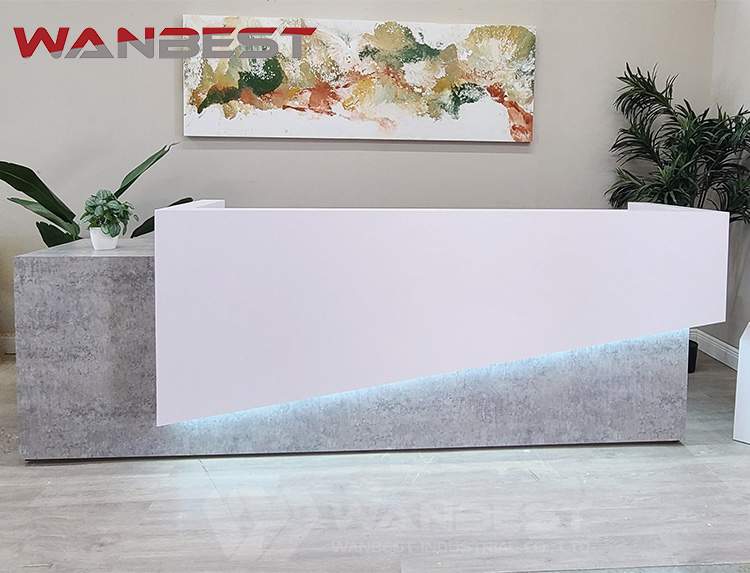 Custom LED Rustic White Modern 2 Person Reception Desk
Introducing our custom-made LED rustic white modern 2 person reception desk, designed to make a lasting impression on your office visitors.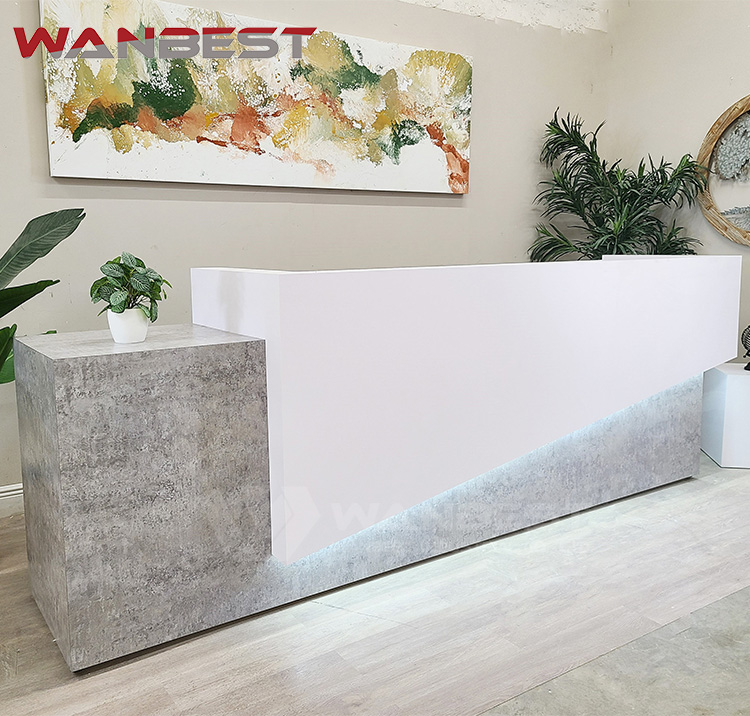 Unique Design and Materials
Crafted in a rectangular cuboid shape, this reception desk boasts a solid surface construction that ensures durability and longevity. The overall design features a fusion of rustic charm and modern aesthetics.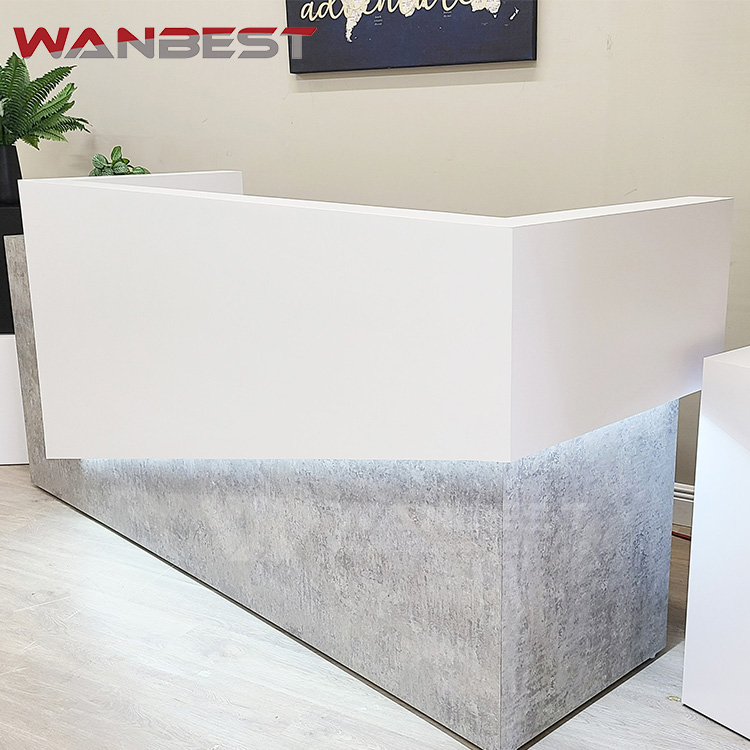 Distinctive White Wood Overlay
The majority of the desk's surface is enveloped with white wooden panels, creating a sleek and clean look. These panels extend 40cm above the cuboid, providing ample space for placing computers and other essential items.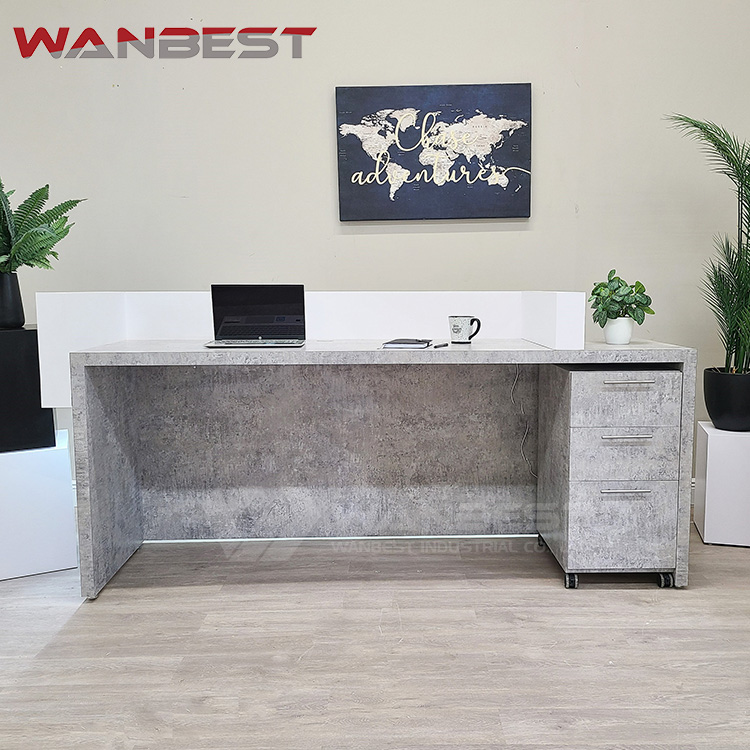 Angular Grace with LED Accent
From a frontal view, the white wooden panels are cleverly angled from the bottom left corner towards the upper right corner, forming an inclined edge. This distinctive feature adds a touch of uniqueness to the desk's appearance. To further enhance the visual appeal, an embedded LED light strip is intricately integrated between the inclined edge and the reception desk.
Customizable to Your Specifications
We understand the importance of tailor-made solutions. Our custom reception desk can be modified to meet your specific requirements. Whether it's adjusting the dimensions, incorporating additional features, or selecting alternative materials, our skilled craftsmen are dedicated to bringing your vision to life.
Functional and Stylish Workspace
Aside from its stunning design, this reception desk offers practicality and functionality. The spacious working area accommodates two persons comfortably, enabling seamless collaboration. The LED lighting not only adds a touch of ambiance but also enhances visibility for a professional and inviting reception space.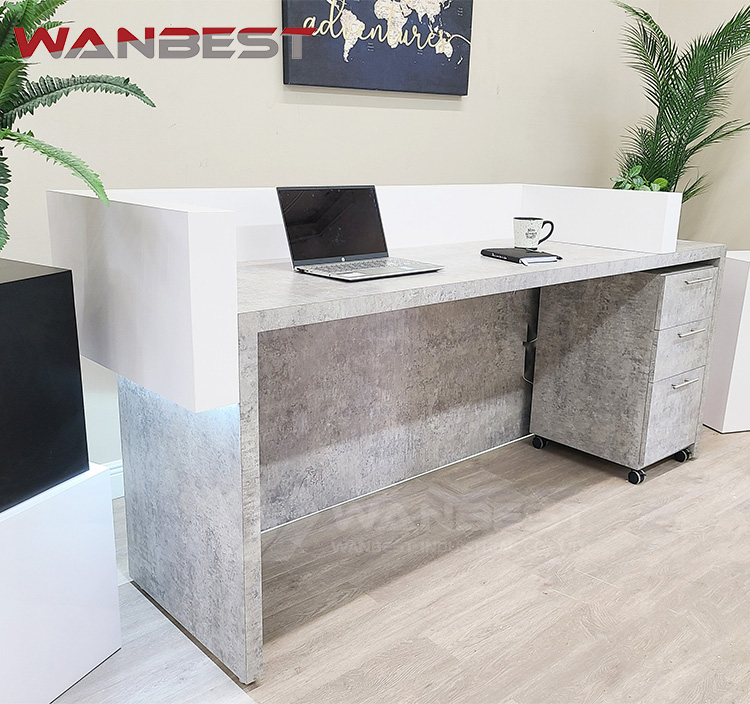 Durability and Longevity
With its solid surface construction and high-quality materials, this reception desk is built to withstand daily use in a busy office environment. The white wooden overlay is not only visually appealing but also resistant to wear and tear, ensuring that your investment will remain stylish and functional for years to come.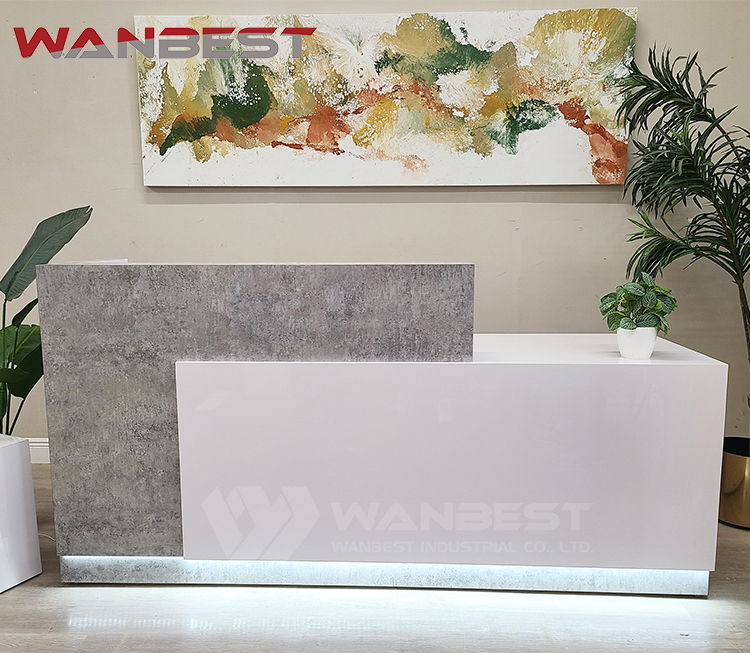 For more styles, please go to our reception desk to choose
About FAQ, shipping policy, customer case, production process, packaging process
Share Your Idea
Immerse Yourself in Our Latest Stories