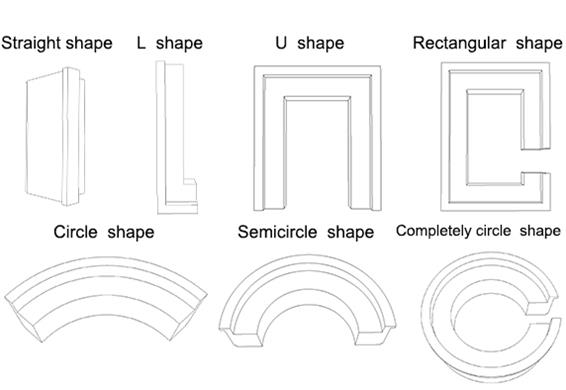 My Blog
sales@wbstone.com
. June 23, 2017
How To Choose The Shape Of Bar Counter
Choosing the shape is one of the most important things when designing a commercial bar counter.
Today I want to introduce different bar counter shapes and their applications.
1. The straight bar counter.
The straight bar counter is very simple and there is no 2 side parts makes it convenient for people to walk through. It is widely used for party, wedding event rental, business party, small restaurant, airport restaurant, bar lounge, etc. For party use, it won't be very long since it needs to be moved frequently. Mostly used material is wood, HPL, plastic or acrylic.

>>>>>luxury design outdoor bar counter with layer and led lighting<<<<<
2. L shape bar counter
Most customers and designers would choose this shape. It has one more side on the left or right to server more people. As to another side, put it against the wall or be empty for bartenders.
>>>>>illuminate Led Lighting Luxury Wine cocktail Bar Counter<<<<<
3. Rectangular U shape bar counter.
This kind of bar counter is used for large bar or restaurant because it can server more people on 3 sides. The empty side is designed for wine rack and cabinet.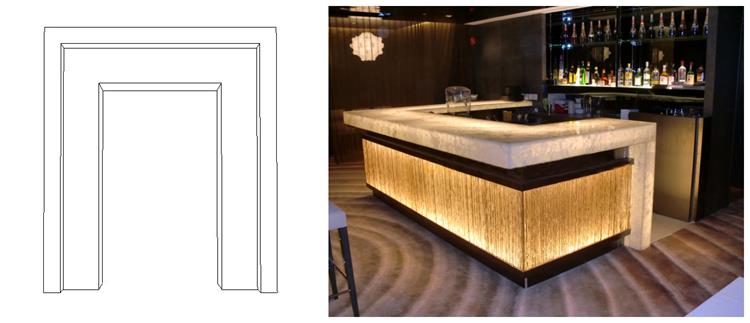 >>>>>Transparent Stone Flower Pattern Glass Pub Bar Counter<<<<<
4. Completely square or rectangular bar counter
It is also for larger bar club or disco. When designing this shape, we should leave a small space for waitress to walk through.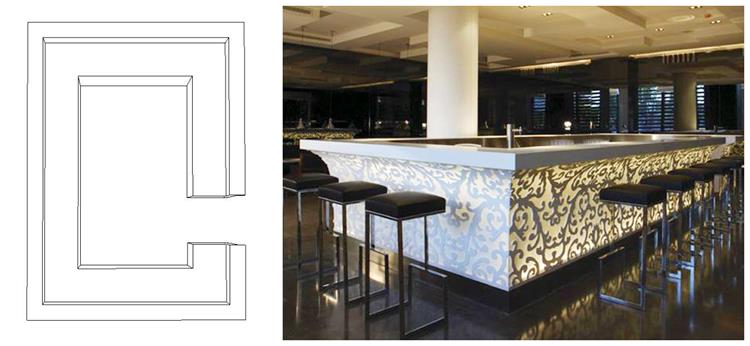 >>>>>Unique Square Large Bar Counter Furniture Manufacturer<<<<<
5.The circle shape bar counter
Its application is similar to the straight bar counter, but the appearance features more unique.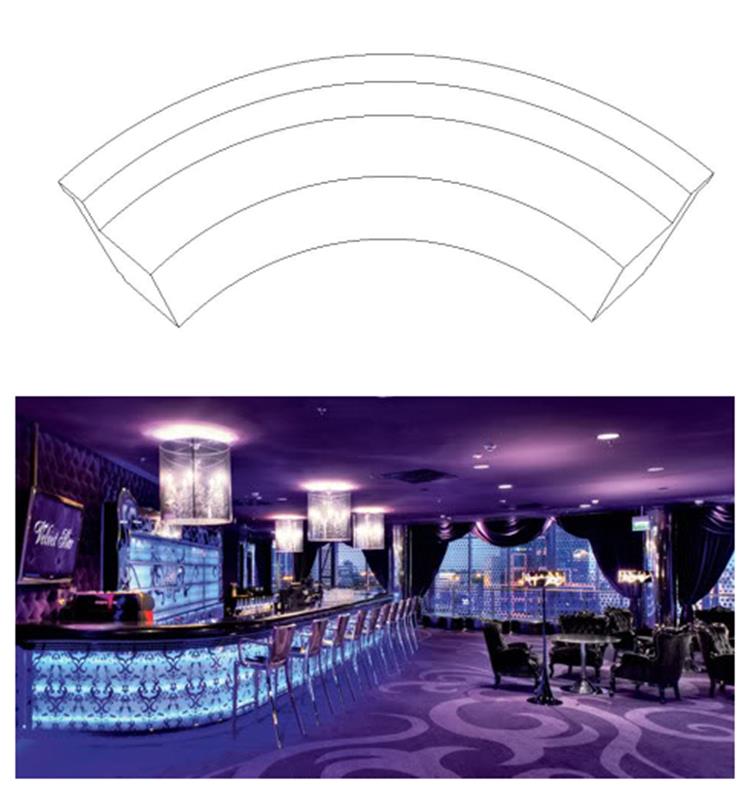 >>>>>Popular Velvet Bar Counter Design Black Stone Top<<<<<
6.Semicircle bar counter
It's similar to the U shape bar counter and also placed to against cabinet and wine rack display.

>>>>>Quartz Top Home Bar Counter Own Factory Supplier<<<<<
7.Completely circle bar counter
It's usually put in the center of pub, bar club or disco. Many people can sit around. Some cool lighting designs could be added on the surface .
>>>>>Half Circle Home Use Small White Stone Bar Counter<<<<<
Besides if there are also some special shape of the bar counter, if you want to design a unique commercial bar counter please contact us WANBEST, our designer will supply the best solution for you.