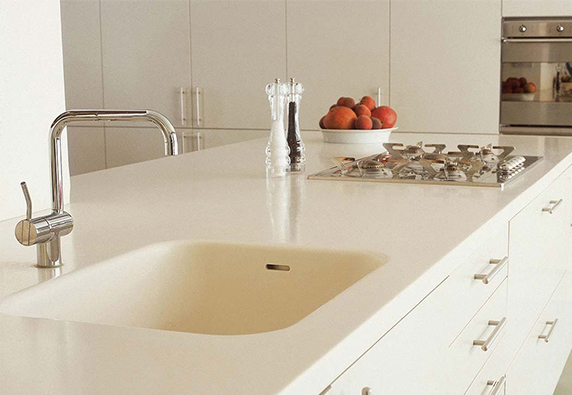 My Blog
sales@wbstone.com
. July 19, 2023
What are the advantages of solid surface kitchen countertops
Allow me to say hello to you first! If you're planning a kitchen upgrade or building your dream home, you might be scratching your head about which kitchen countertop material to pick.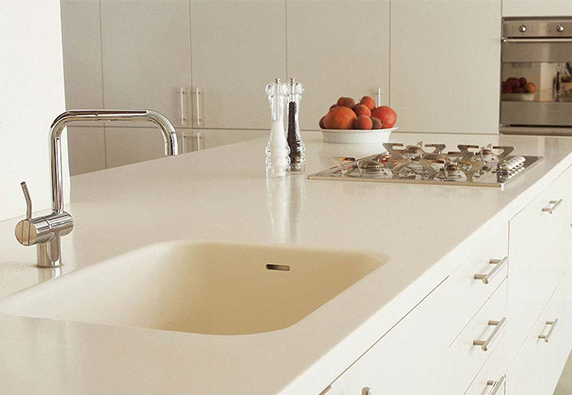 Well, let me tell you about the fantastic advantages of solid surface kitchen countertops! They are an excellent choice for a bunch of reasons, and we'll explore them all in this easy-to-understand article. Plus, we'll compare them to other countertop materials, so you can make an informed decision. Now let's take a closer look.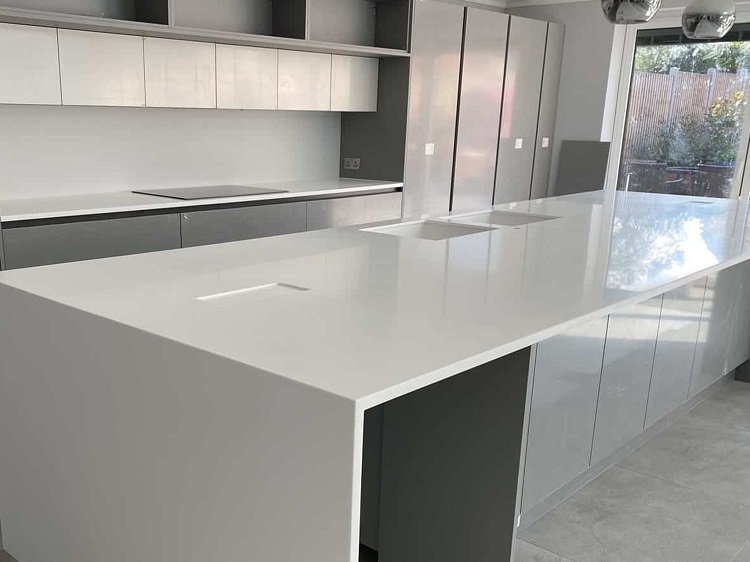 1. Say Goodbye to Ugly Seams and Hello to Sleek Design
You know those unsightly seams you often see on countertops? Forget about them with solid surface kitchen countertops! Unlike natural stones like granite, solid surface countertops are smooth as butter, creating a seamless and modern look for your kitchen. Cleaning is a breeze since there are no awkward gaps for crumbs and dirt to hide.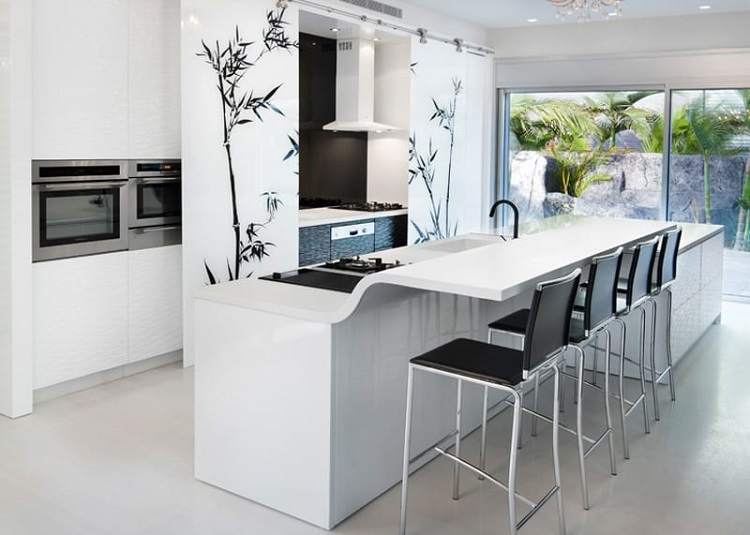 The best part? Solid surface countertops are super flexible in design.You can have them molded into any shape you want. Fancy a fancy edge profile? this is not a problem at all.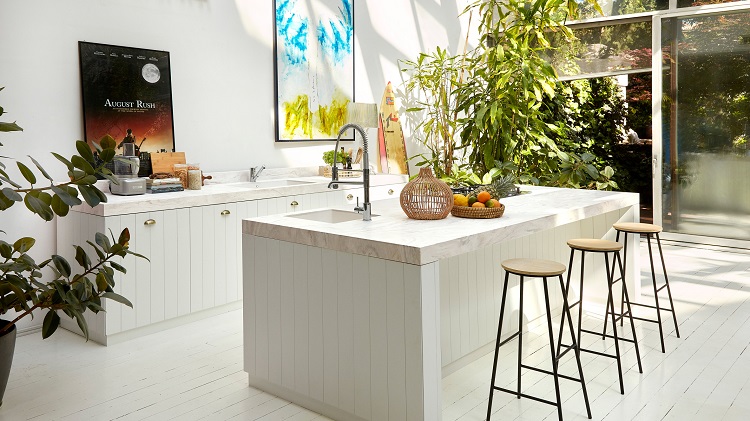 With solid surface countertops, your kitchen will look like it came straight out of a home design magazine.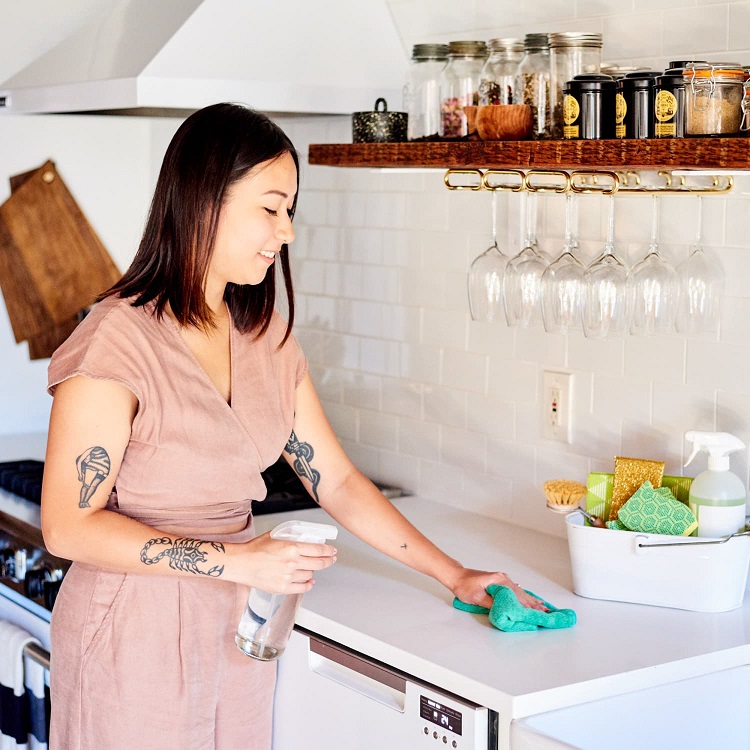 2. Keep Stains and Bacteria at Bay
Sometimes you'll spill grape juice on it, but in that case you don't need to worry. Solid surface countertops are non-porous, which means they won't soak up that stain like a sponge. We just wipe the countertop with a cloth, and the stain is gone.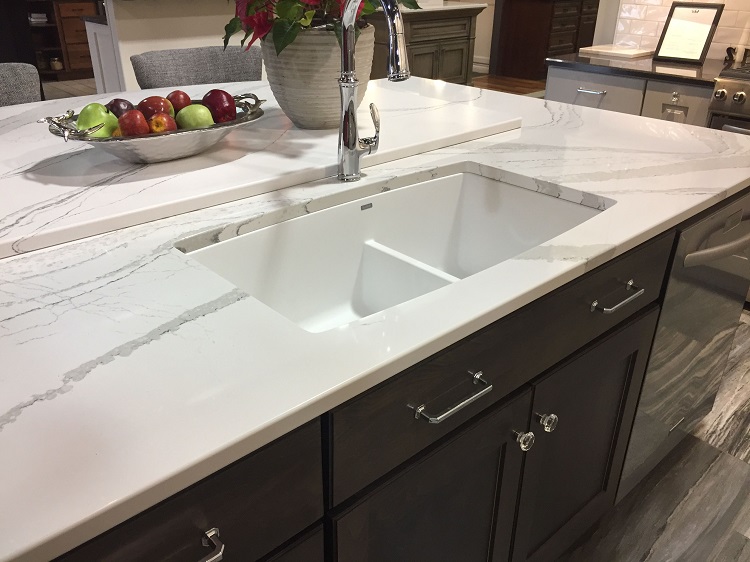 These countertops are like germ-fighting ninjas. Bacteria and other nasties can't get a foothold on their smooth surface.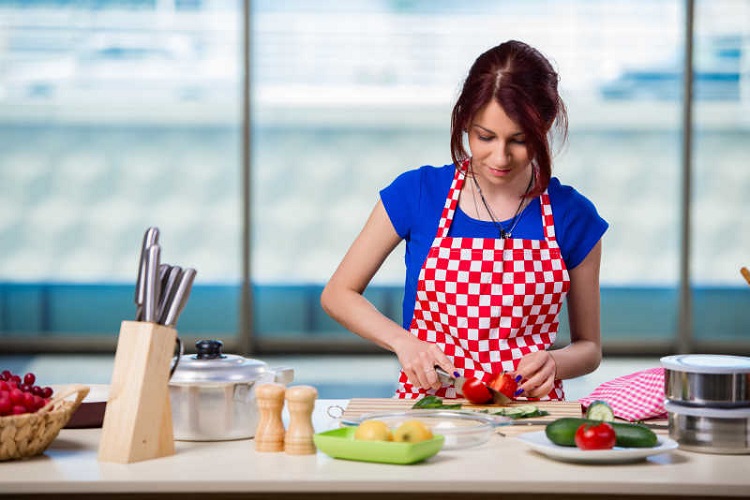 So, you can chop veggies, roll out dough, and prepare meals without worrying about hidden germs. Talk about kitchen hygiene at its finest!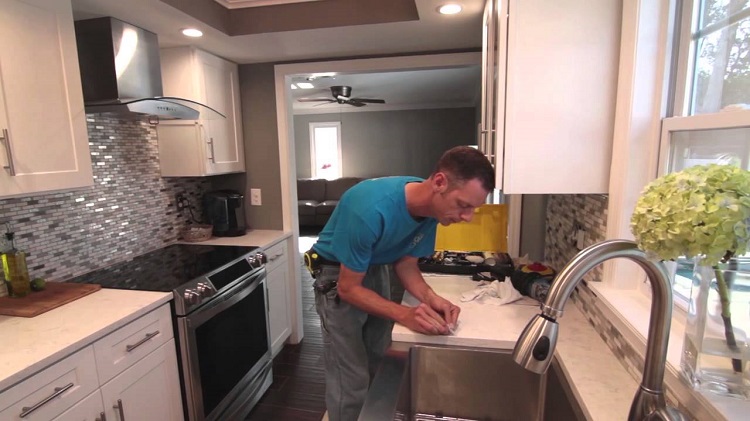 3. Easy-Peasy Maintenance and Repairs
Who likes spending hours cleaning and maintaining countertops?
Nobody! But here's the good news: solid surface kitchen countertops are a lazy-cleaner's dream. Just some soap and water, and you're good to go. Forget about sealing like some fancy stones require – it's not necessary for these champs.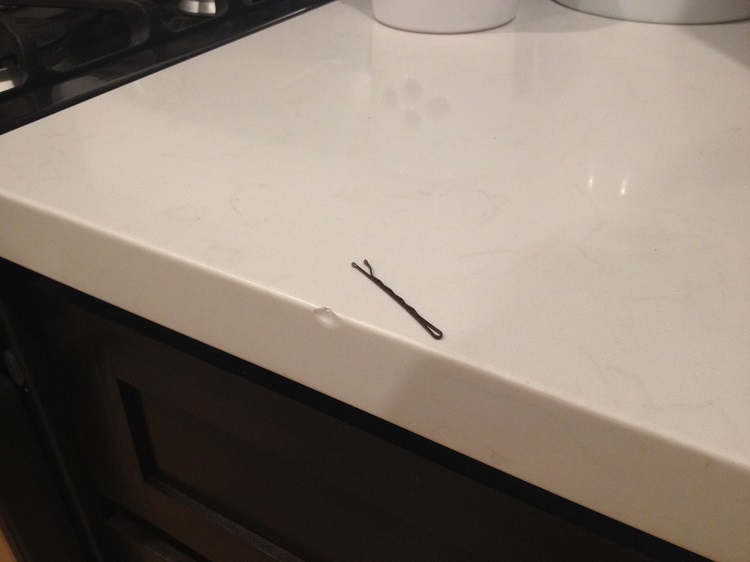 Now, accidents happen, right? If you accidentally scratch or nick your countertop, don't sweat it. Solid surface materials can be fixed up easily. A little patch-up here and there, and your countertop will be looking brand new again.
4. Rock-Solid Durability and Long-Lasting Charm
You want your kitchen countertops to last, right? Of course! Solid surface countertops are built tough. Unlike fragile natural stones that might crack under pressure, solid surface materials can handle the daily hustle and bustle of kitchen life.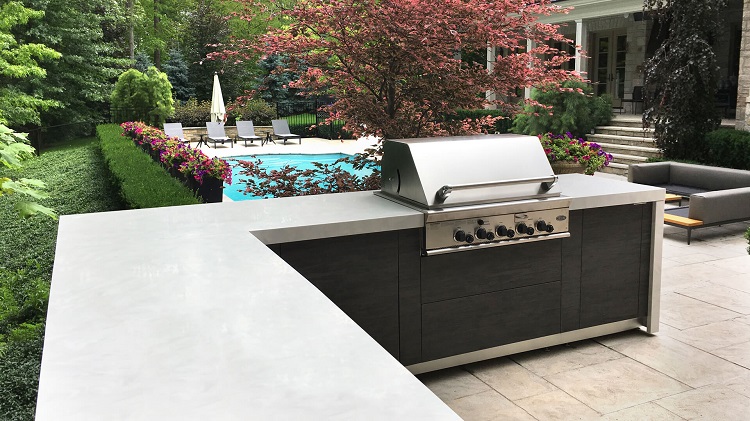 And here's a little secret: solid surface countertops won't lose their looks over time. They can stand up to sunlight without fading or changing color. So, even after years have passed, your kitchen will retain its stunning appearance!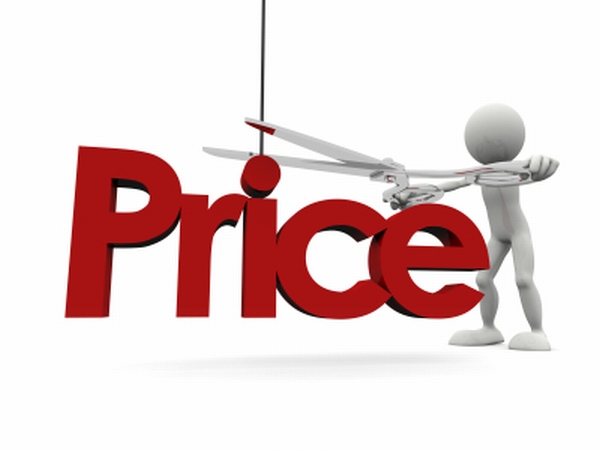 5. Budget-Friendly Beauties
Solid surface kitchen countertops aren't just fabulous; they're budget-friendly too! If you've been ogling those expensive stones but worried about your wallet, solid surface is the way to go. You get all the extras without breaking the bank.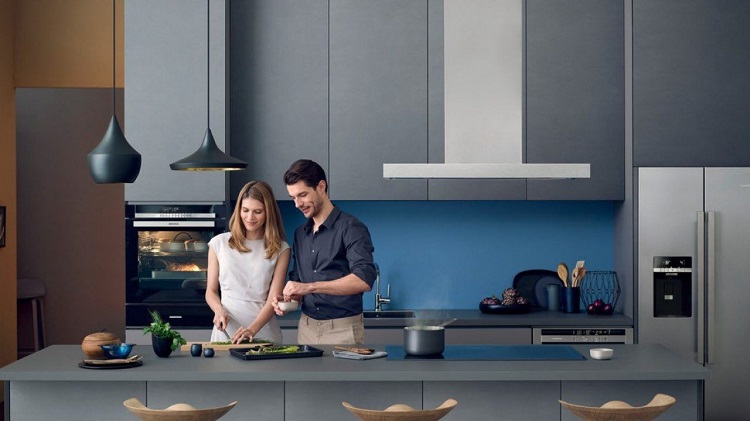 6. The Perfect Fit for Your Kitchen Adventure
These incredible countertops fit right into any kitchen situation: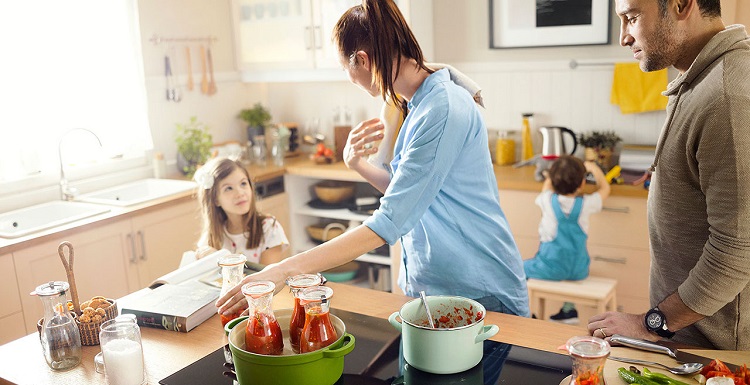 a. Family Fun Zone
Got a lively family that loves making messes? No worries! Solid surface countertops can handle it all. With their stain resistance and easy cleaning, spills are no biggie.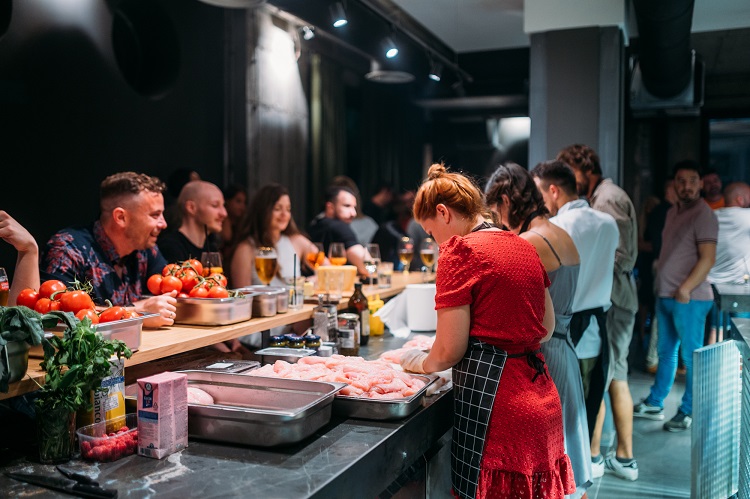 b. Party Central
Love hosting parties and get-togethers? Solid surface countertops are the life of the party! They're perfect for serving up drinks and food, and they look so stylish that your guests will be impressed.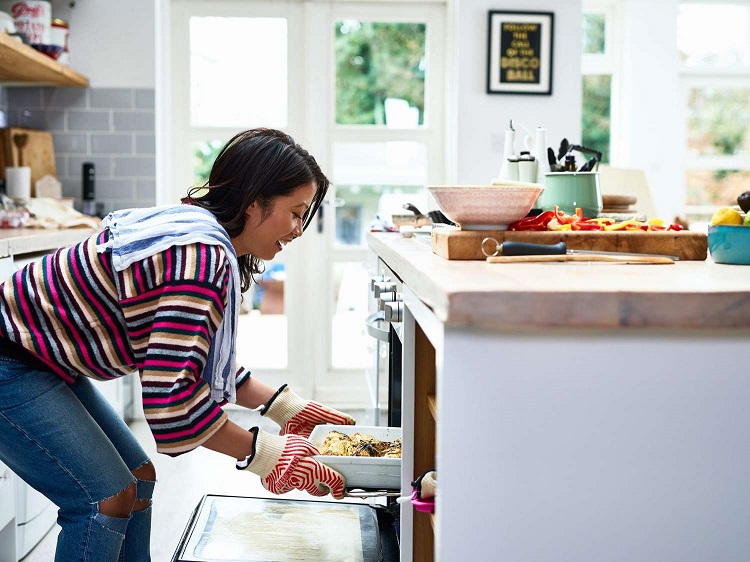 c. Master Chef's Paradise
If you're a cooking enthusiast, you'll adore solid surface countertops. Their smooth surface is perfect for rolling dough, and they can handle all your culinary creations with ease.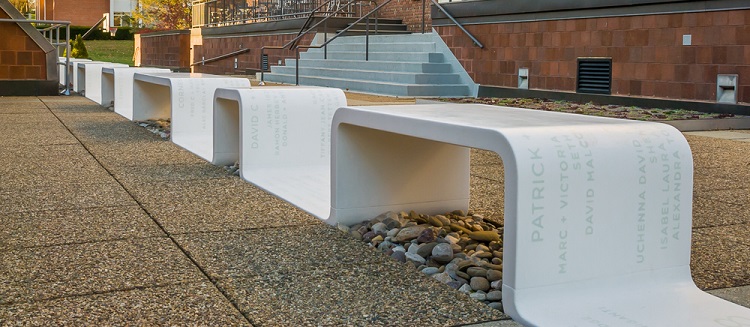 7. Not Limited to Kitchens - Flexibility in Every Setting
Solid surface materials go beyond just kitchens. They exude their charm in various other areas too: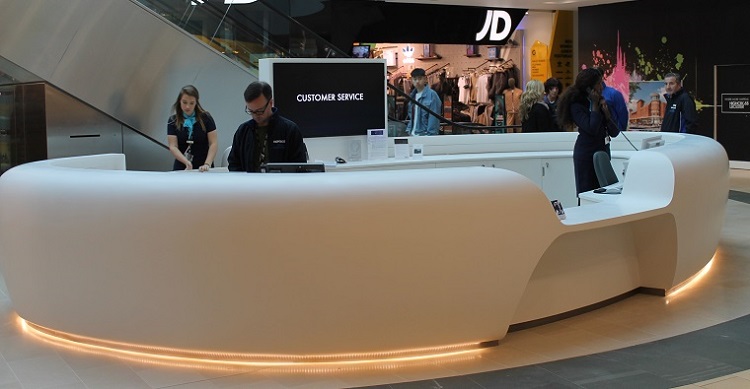 In offices and commercial spaces, solid surface reception desks make a great first impression. They're durable, stylish, and clean – everything you want in a welcoming space.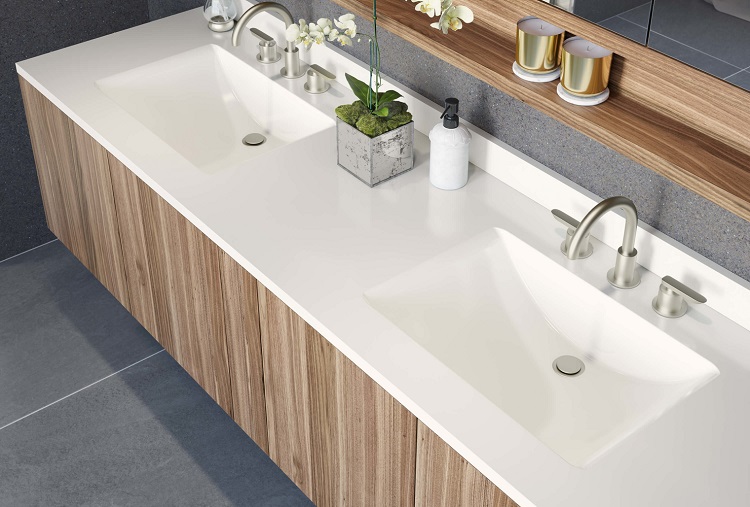 Desire a bathroom that combines chic style with effortless cleaning? Solid surface materials are perfect for vanities. They'll keep your bathroom looking sharp without much effort.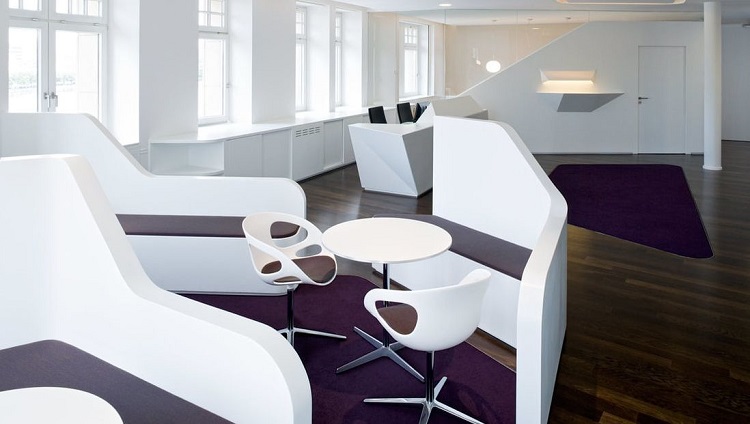 From restaurants to stores, solid surface materials are perfect for commercial spaces. Countertops and display surfaces made with solid surface materials look impressive and are built to last.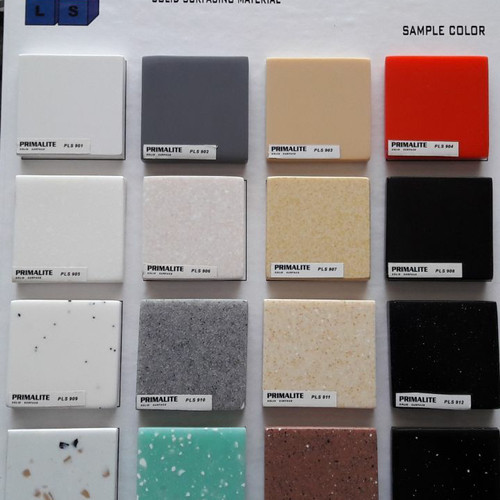 In conclusion, folks, if you're on the hunt for awesome kitchen countertops that are easy to clean, durable, and oh-so-stylish, solid surface materials are the way to go!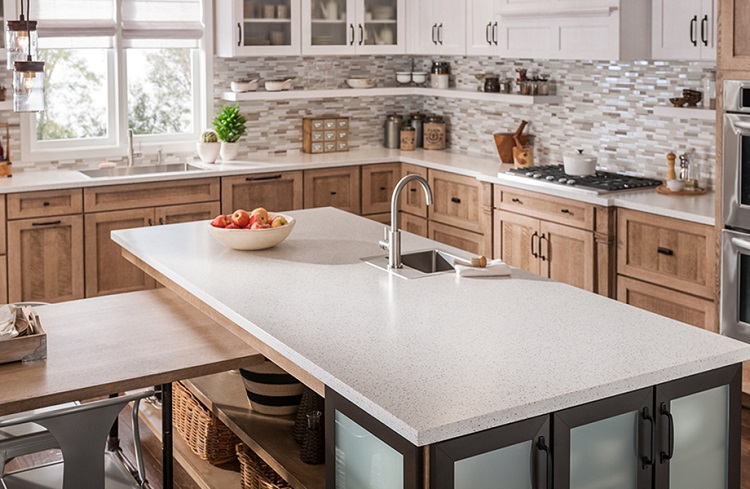 Whether you're a cooking enthusiast, a party animal, or just want a family-friendly kitchen, these countertops have got you covered. Plus, their versatility means you can use them in other spaces too, like reception desks and bathroom vanities. So, go ahead and give your kitchen (or any other space) a fabulous upgrade with solid surface kitchen countertops!