Pink rem officeworks beauty salon reception desks for sale
RE541
Quick Details:
Item No.:RE541
Size:L3000*W600*H1050MM or Customized
Material: Artificial solid surface stone
Color: White,pink,green,black or customized
Producing Time: 10 working days.
Optional: color size drawer etc.
Pink rem officeworks beauty salon reception desks for sale
This is an artificial stone surface reception desk with a simple shape and a variety of colors.This kind of reception desk is very suitable for use in the lobby of a beauty salon or office buildings as an information desk, or a cash register
Pink represents: sweetness, gentleness and innocence; pink represents women,so the pink rem reception desks is very suitable for beauty salon.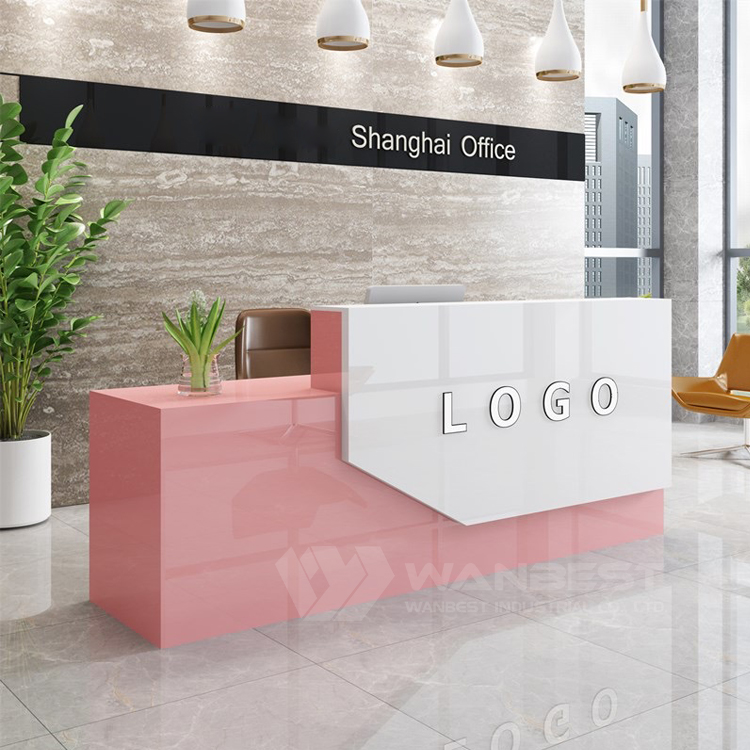 Black represents: deep, solemn, unerotic, mysterious, serious, extreme color,the black color reception desk suitable for office building or some other Commercial establishments.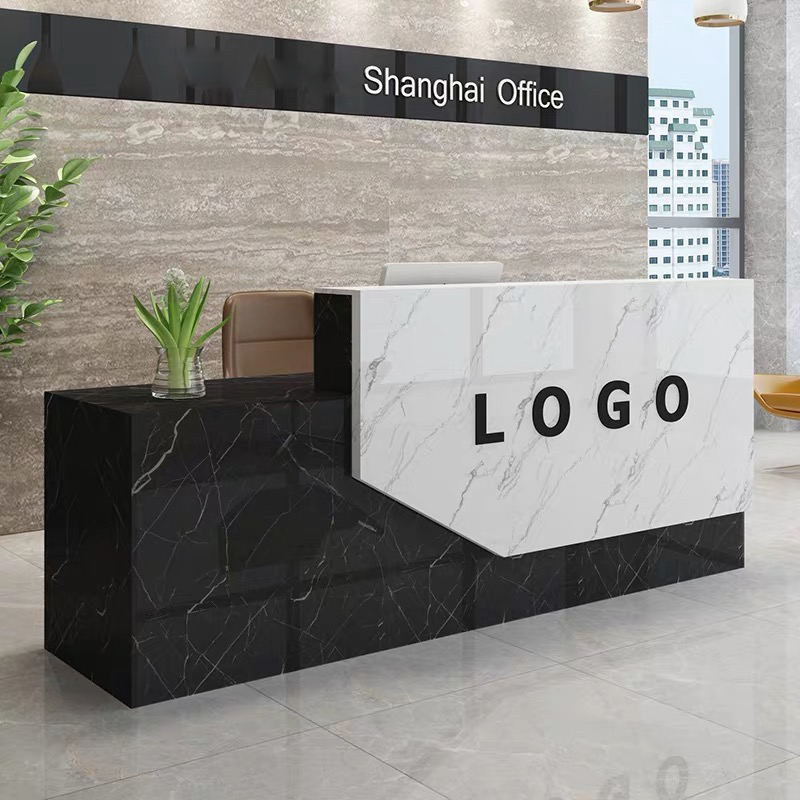 White implies justice, purity, dignity, integrity, young and strong, worldly emotions,white reception desk suitable for Suitable for use in
hospitals, clinics, wedding scenes.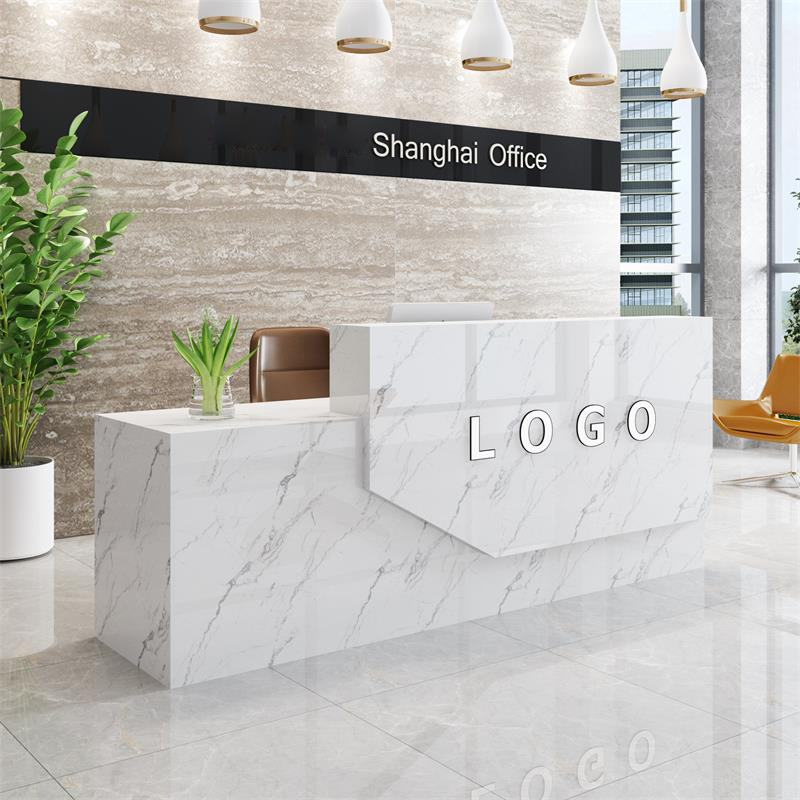 Green represents the meaning of freshness, hope, safety, calm, comfort, life, peace, tranquility, nature, environmental protection, growth, vitality, and youth,The green reception desk is suitable for company office front desks, training institutions, environmental protection agencies, etc.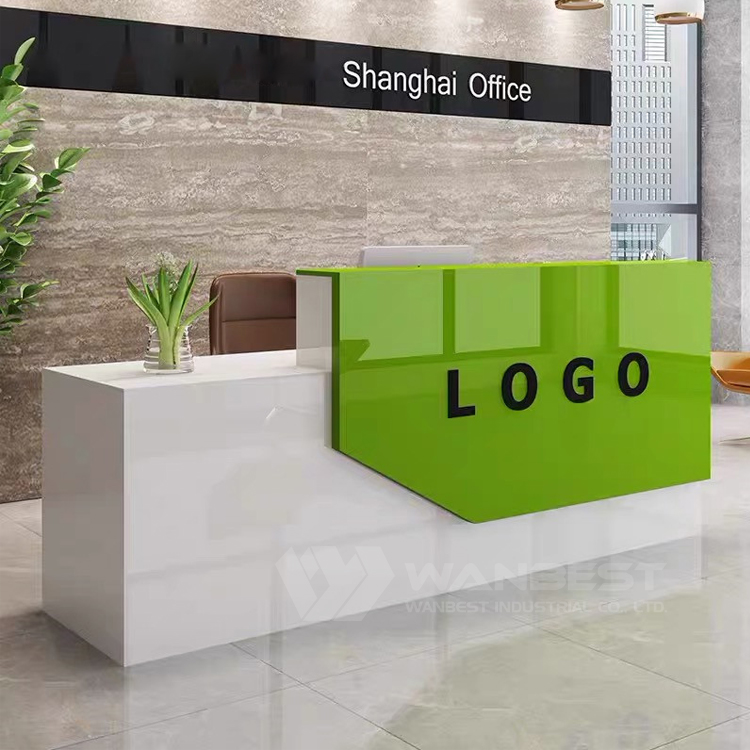 The 3D drawing of the front counter desk table.

All of our design could be customized, so the size and function will adjust according your office condition.
Before we start the production, we will supply the 3D drawing including all details for your confirmation.
We will guarantee all details are samce as you want.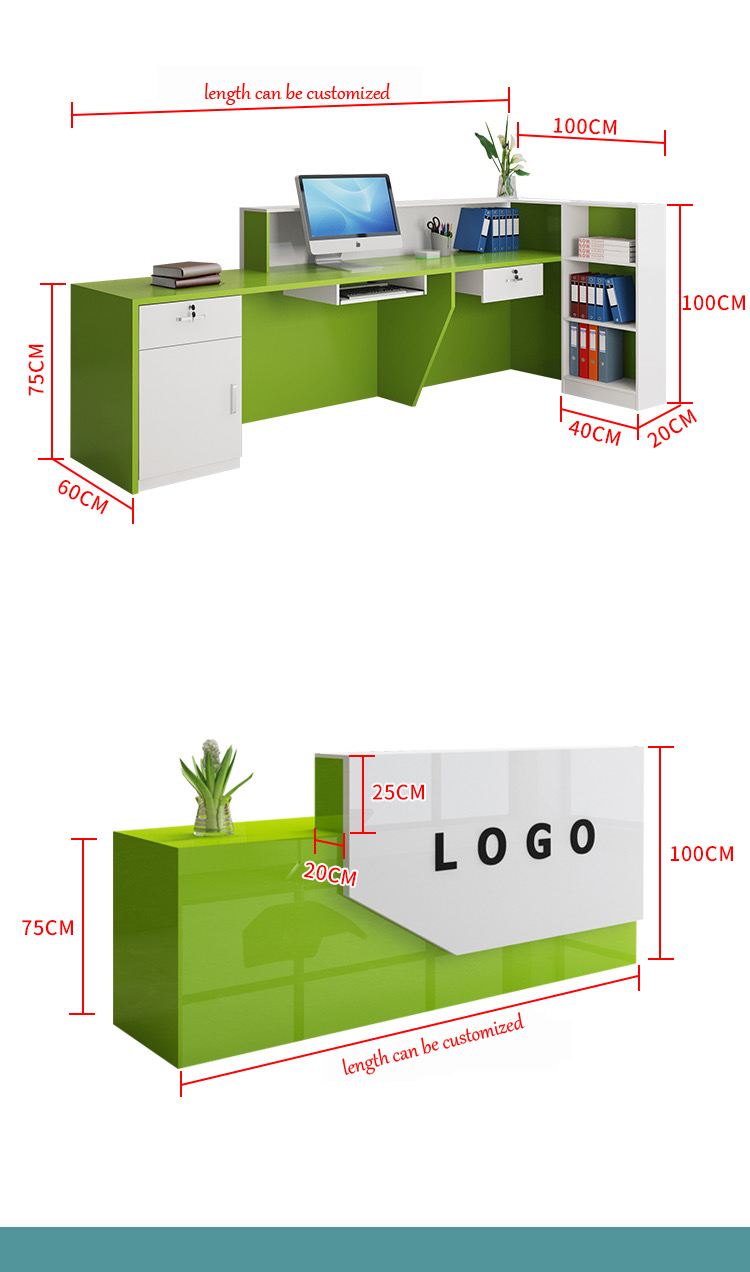 We guarantee your 100% satisfaction on all of our products.
If you have any problem with your purchase, please let us know immediately and give
us a chance to resolve until you are satisfied.
Thanks in advance for your inquiry, thanks!
All the steps you just need to supply your ideas, we will make everything well happen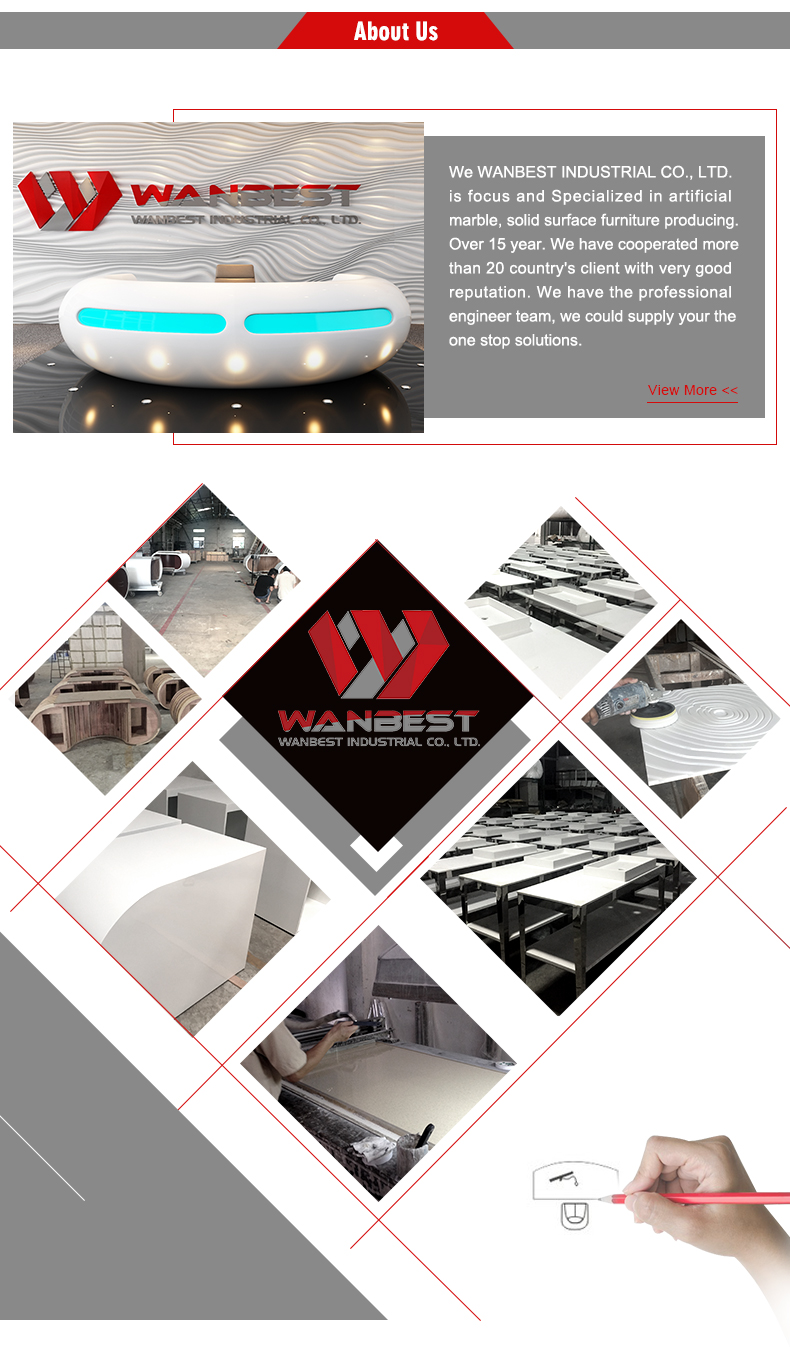 Customer first, heart service has always been our tenet !
Please contact us, if you need, we are here all the time !
Advantage of solid surface furniture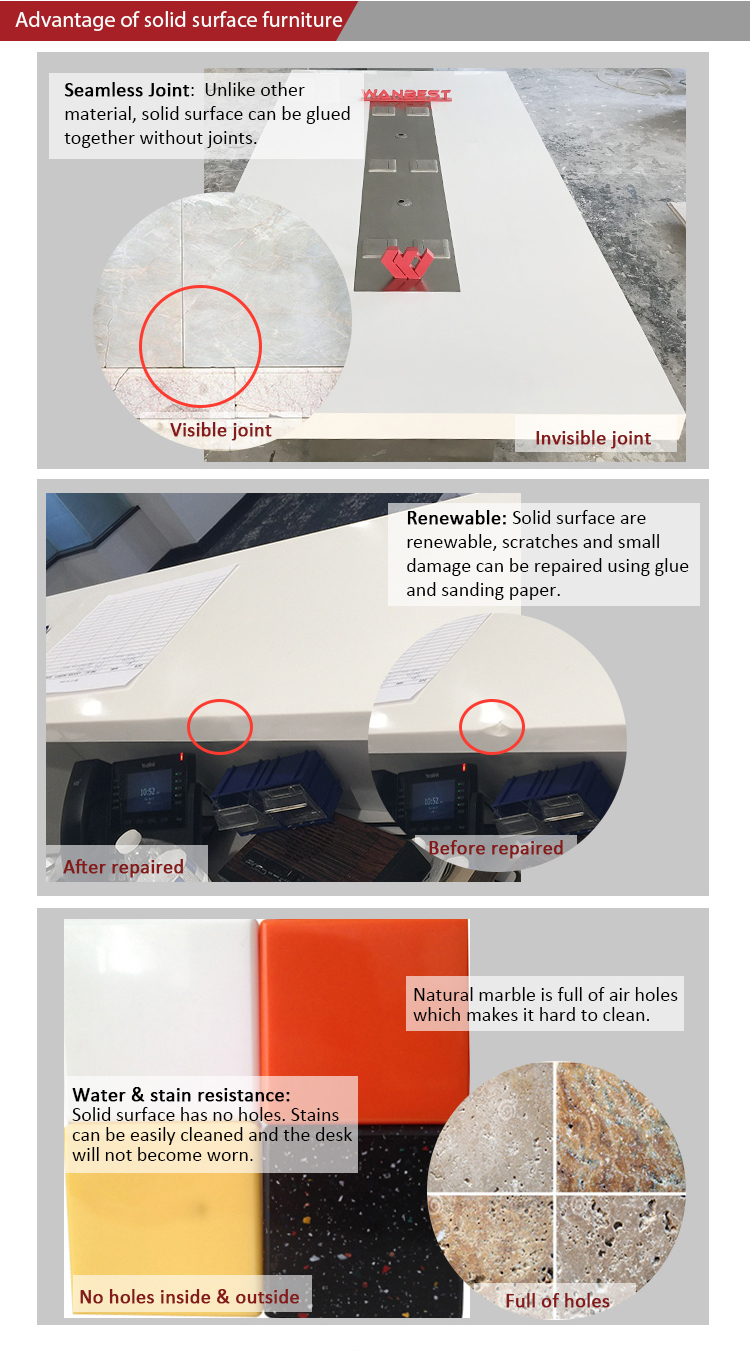 Special Advantages:
1. Corian solid surface material.
2.Custom size and color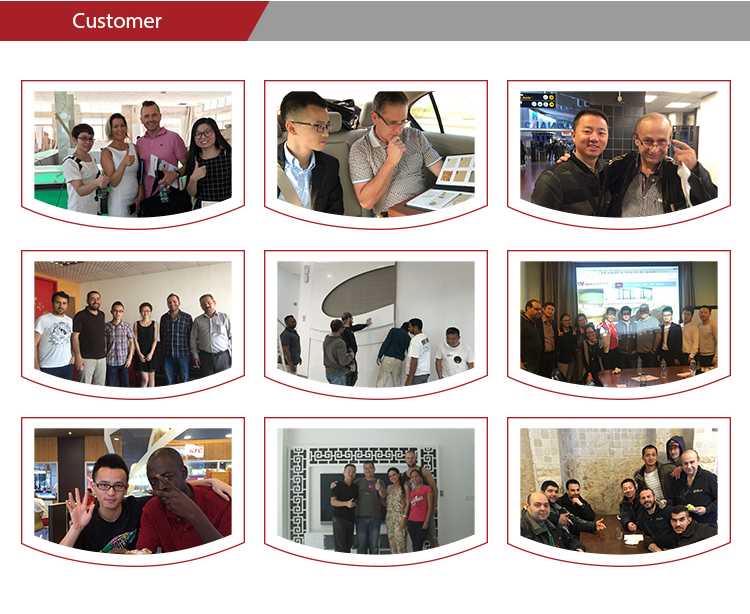 No matter what country you come from, what needs do you have,
I do believe our qualified products and professional service will win your satisfaction!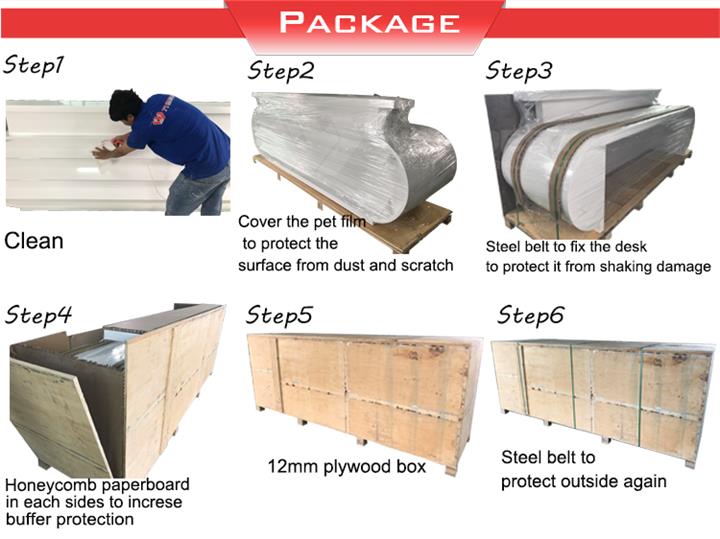 Every link is carefully served to ensure the quality and safety of the products.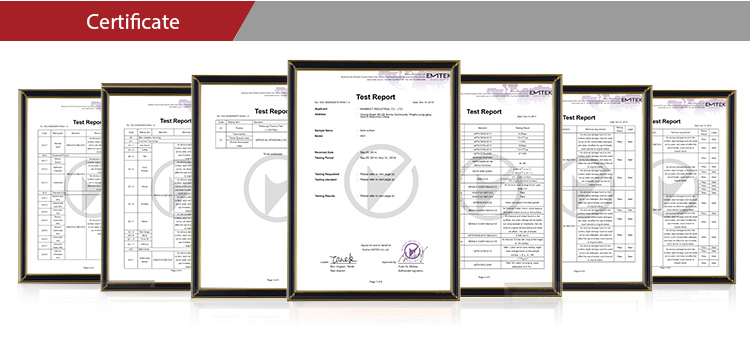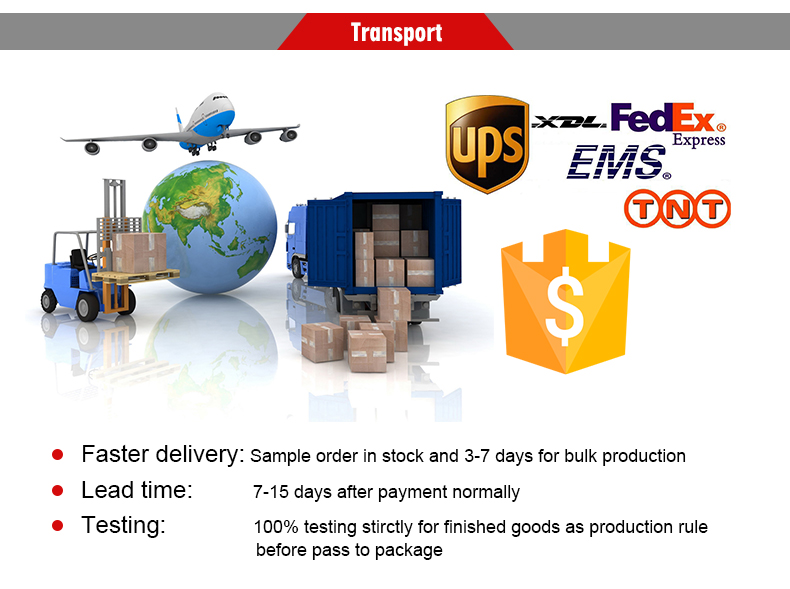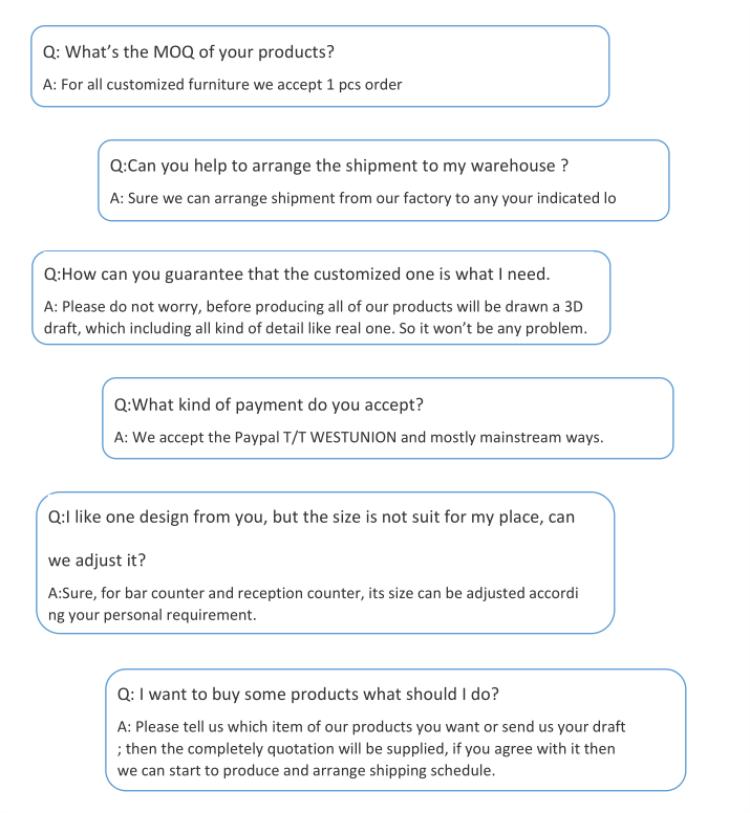 Share Your Idea
Immerse Yourself in Our Latest Stories