salon modern office black white reception desk desgin
RE803
Quick Details:
Item No.:RE803
Size: L2000mm*W750mm*H1150MM or Customized
Material:Corin Solid Surface Artificial Marble
Color: White or black or customized
Producing Time: 3 weeks.
Optional: color size etc.
popular salon modern office black white corian artificial marble reception desk desgin for sale
The reception desk finished photo in our factory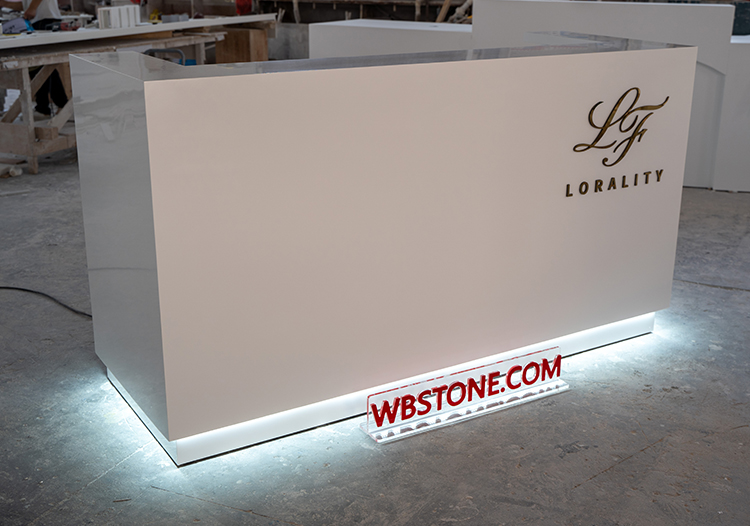 The photo of logo. It is made of glossy golden stainless steel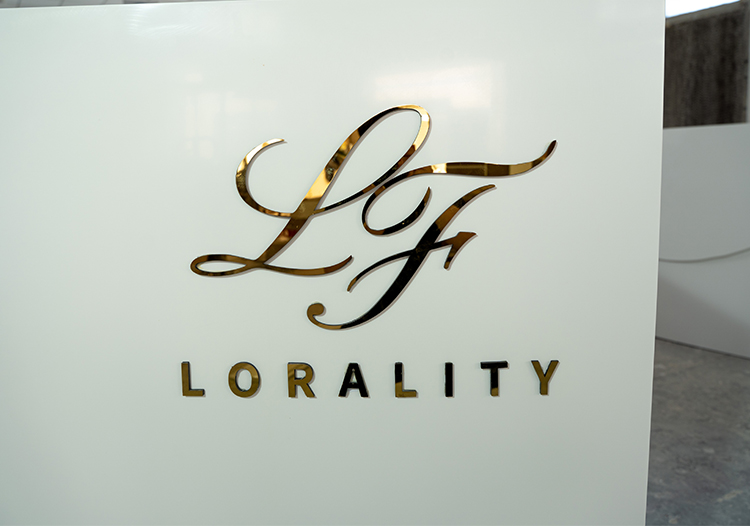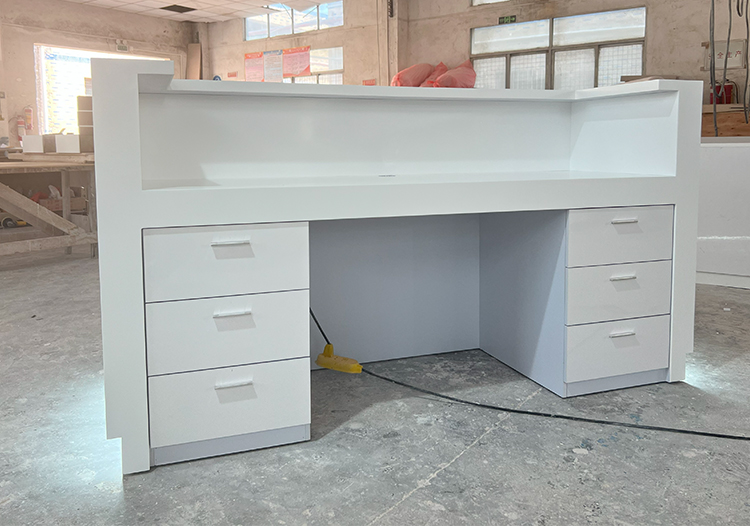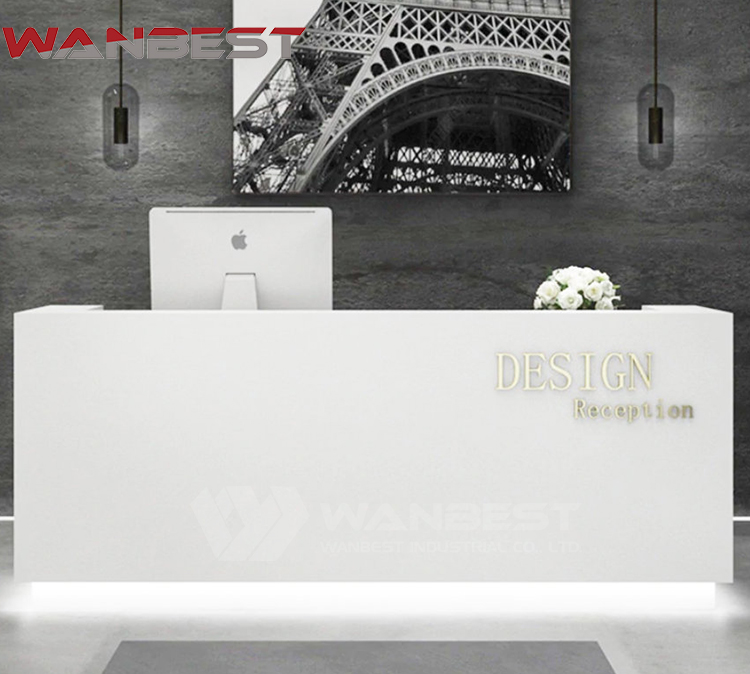 Modern Aesthetics for a Stylish Space
Our Salon Modern Office Reception Desk showcases contemporary design, making a striking statement in any salon or office reception area. The choice of white or black with captivating marble patterns adds sophistication and professionalism to your space.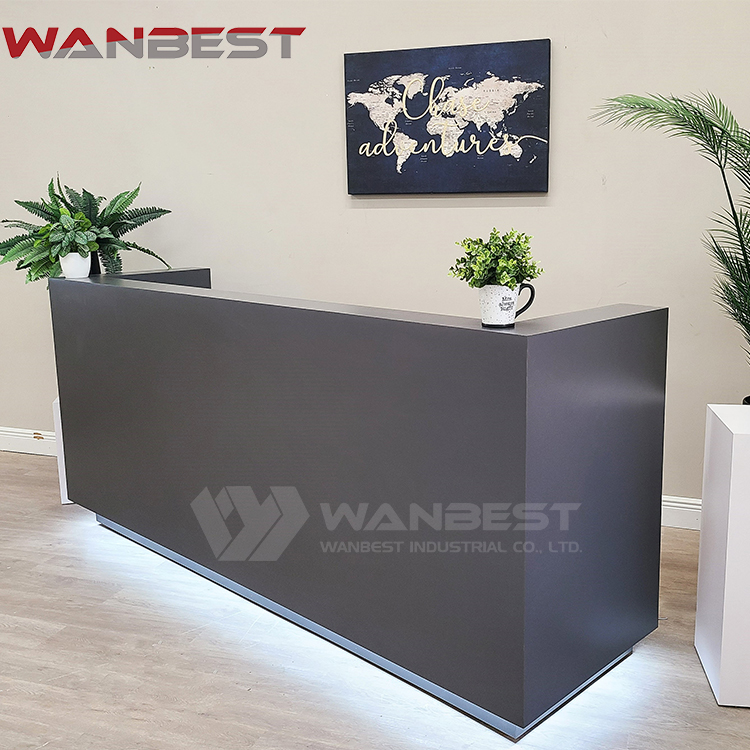 Durable Solid Surface Material
Crafted with high-quality solid surface material, our reception desk ensures exceptional durability. The resilient surface is resistant to scratches, stains, and impact, guaranteeing its longevity in a busy salon or office environment.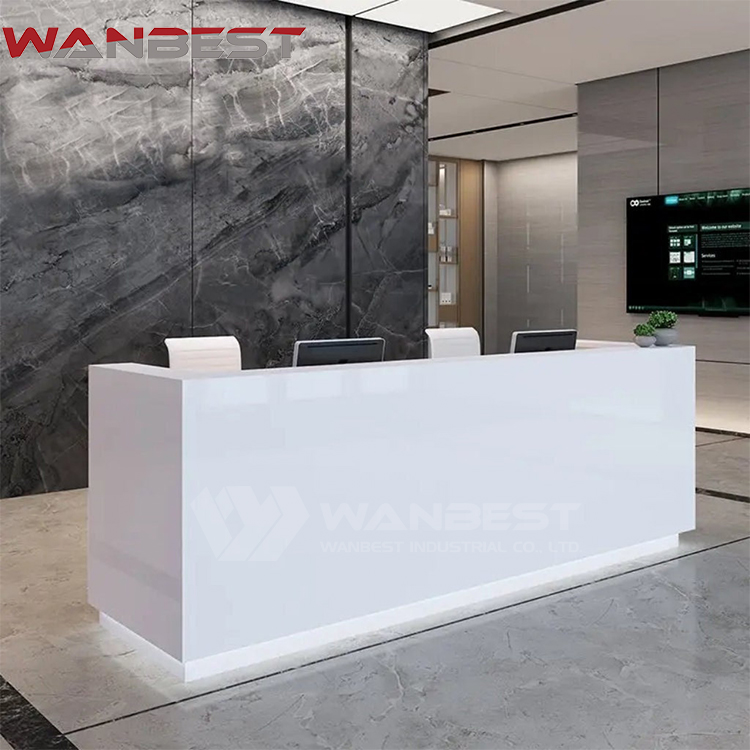 Efficient Design for Seamless Customer Service
Designed with efficiency in mind, our reception desk provides an optimal workspace for seamless customer service. The spacious layout accommodates two individuals comfortably, facilitating efficient client interactions and organized workflows.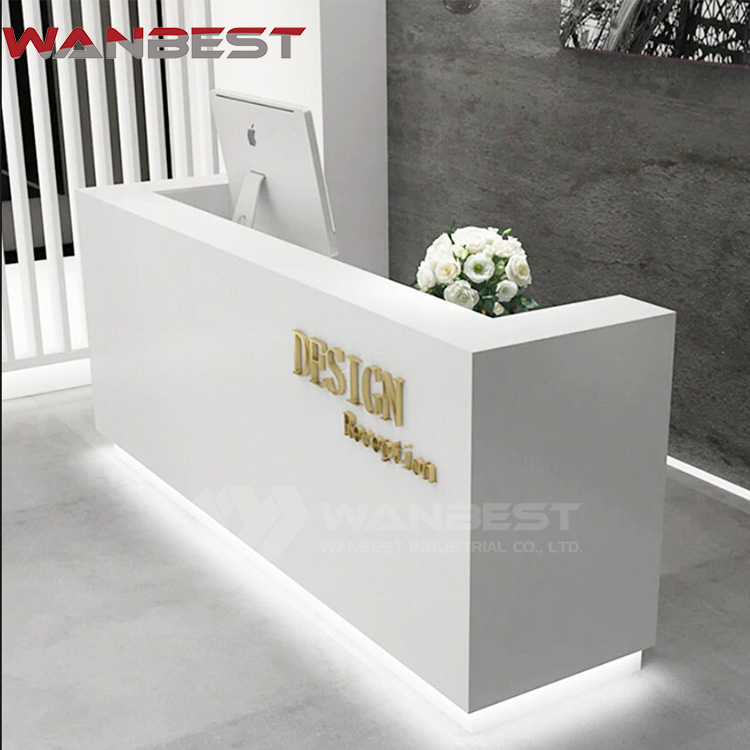 Customizable Options to Suit Your Needs
Tailor our Salon Modern Office Reception Desk to your specific requirements. Choose between the white or black color variant, both featuring stunning marble patterns. The versatile design effortlessly integrates with your existing décor, creating a personalized and cohesive environment.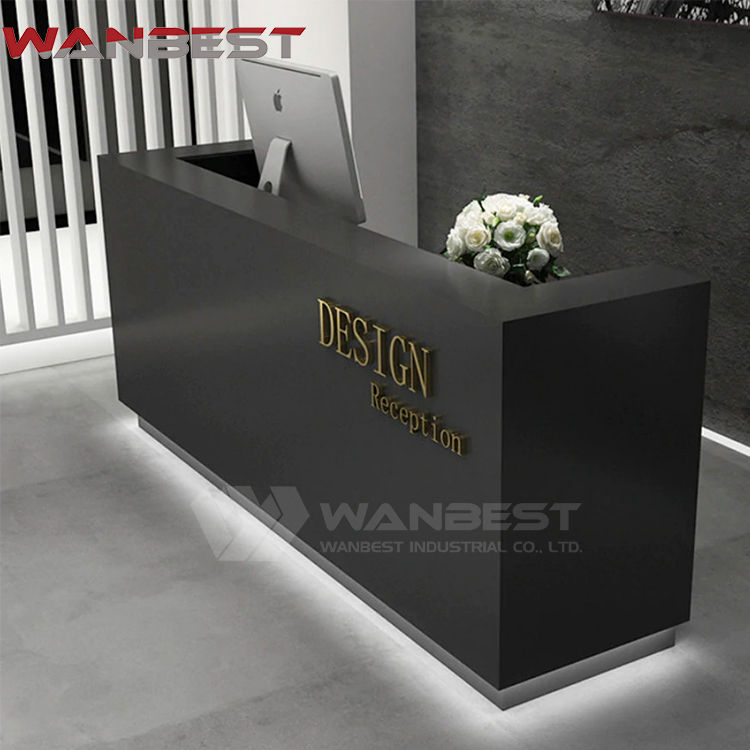 Elevate Your Salon or Office with Style
Upgrade your salon or office with the stylish and functional Salon Modern Office Black and White Reception Desk. Its sleek design, durable solid surface material, and captivating marble patterns combine to create a professional and welcoming atmosphere.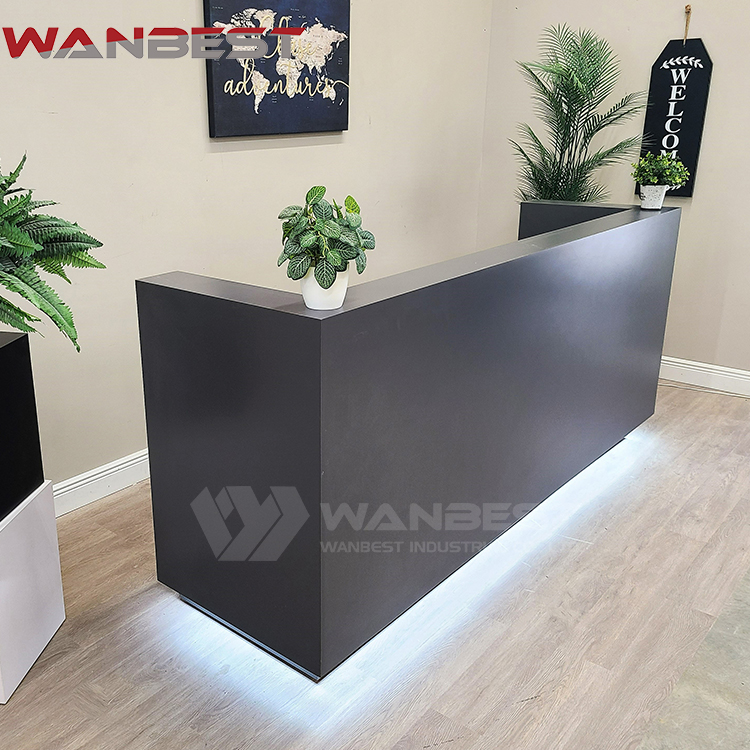 For more styles, please go to our reception desk to choose
About FAQ, shipping policy, customer case, production process, packaging process
Share Your Idea
Immerse Yourself in Our Latest Stories