modern l shaped home corner office desk for sale
OD200
Quick Details:
Item No.: OD200
Size: L.3000*W.750*H.1100MM (L.128'' W.32'' H.47'') or Customized
Material: Artificial Marble and wood
Color: Whit or customized
Producing Time: 3 weeks.
Optional: color, size, drawer etc.
modern l shaped home corner office desk for sale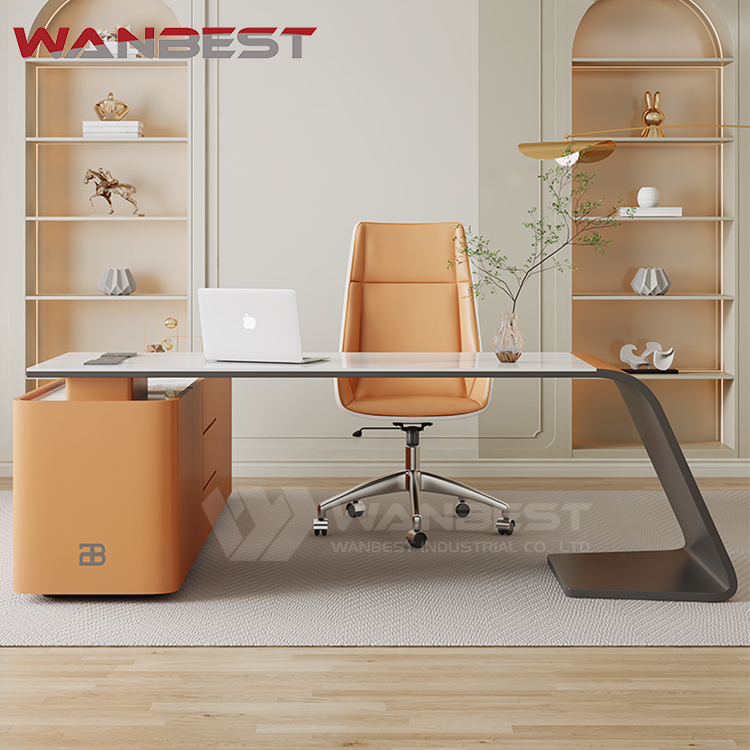 Contemporary Design and Functionality
The harmonious blend of white and orange colors adds a vibrant touch to your workspace, creating an inspiring atmosphere to boost creativity and efficiency.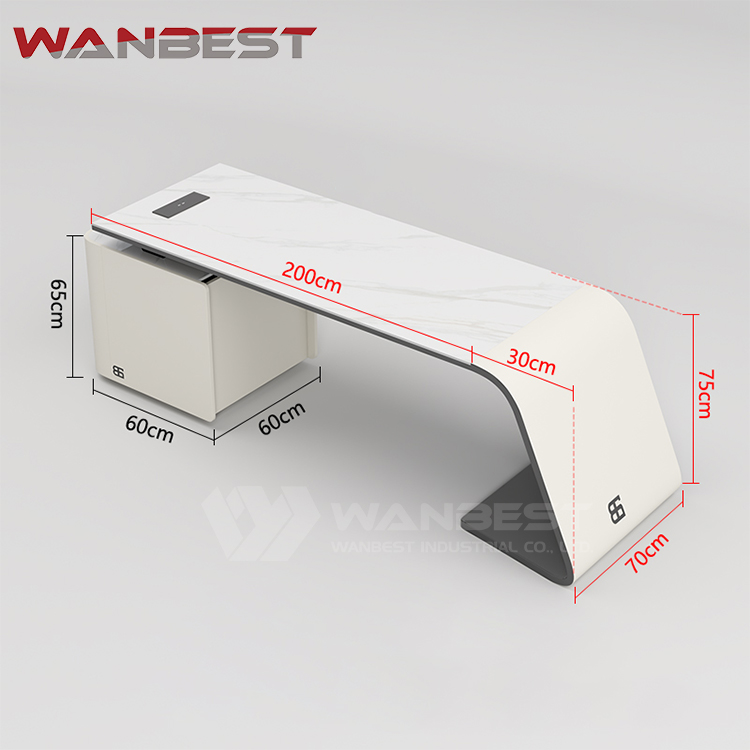 L Shaped Versatility
Designed with an L shaped configuration, this desk allows you to separate your workspace into distinct zones for different tasks. Utilize one side for your computer and administrative tasks, while the other side accommodates paperwork, project materials, or even a stylish décor setup.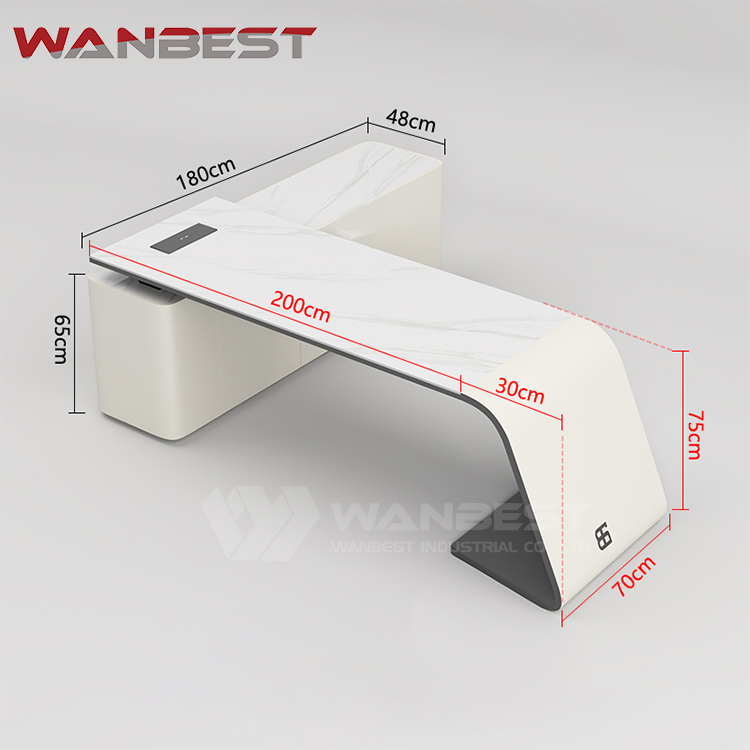 Premium Solid Surface Material
Crafted with top-quality solid surface material, this office desk guarantees exceptional durability and longevity. The robust surface resists scratches, stains, and impact, maintaining its pristine appearance even with daily use.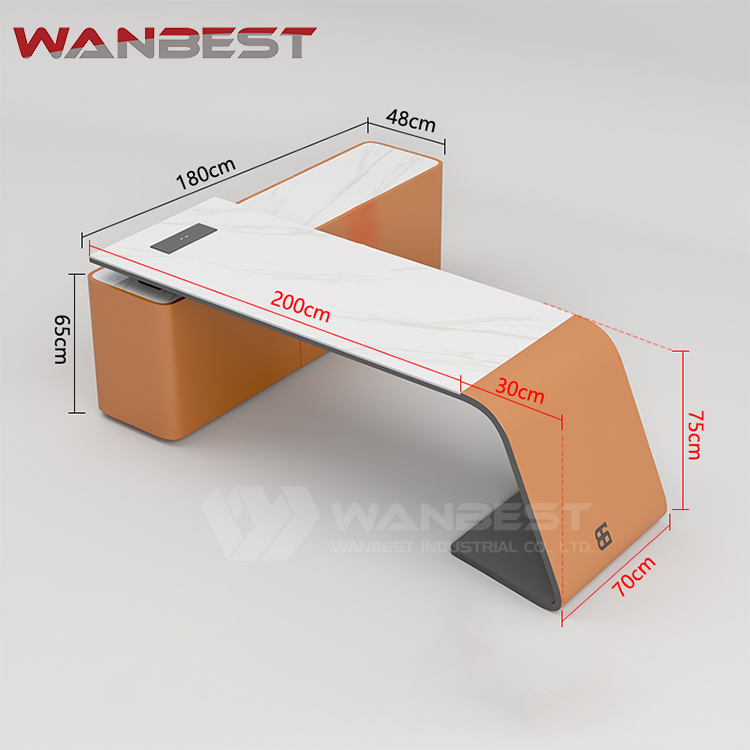 Ideal Home Office Solution
Its stylish design, combined with the practicality of its layout and premium solid surface material, will undoubtedly enhance your productivity and efficiency while working from home.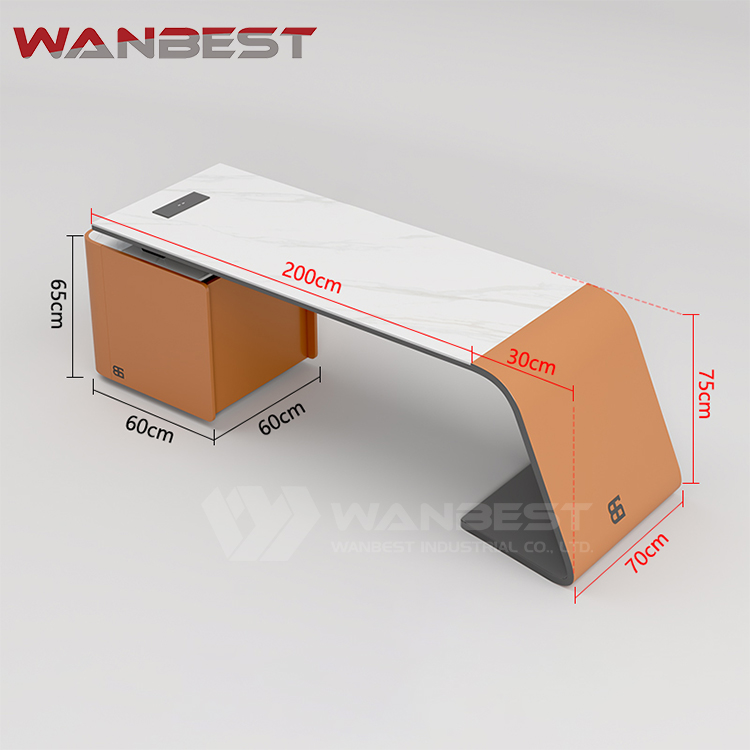 For more styles, please go to our office desk to choose
About FAQ, shipping policy, customer case, production process, packaging process
Share Your Idea
Immerse Yourself in Our Latest Stories